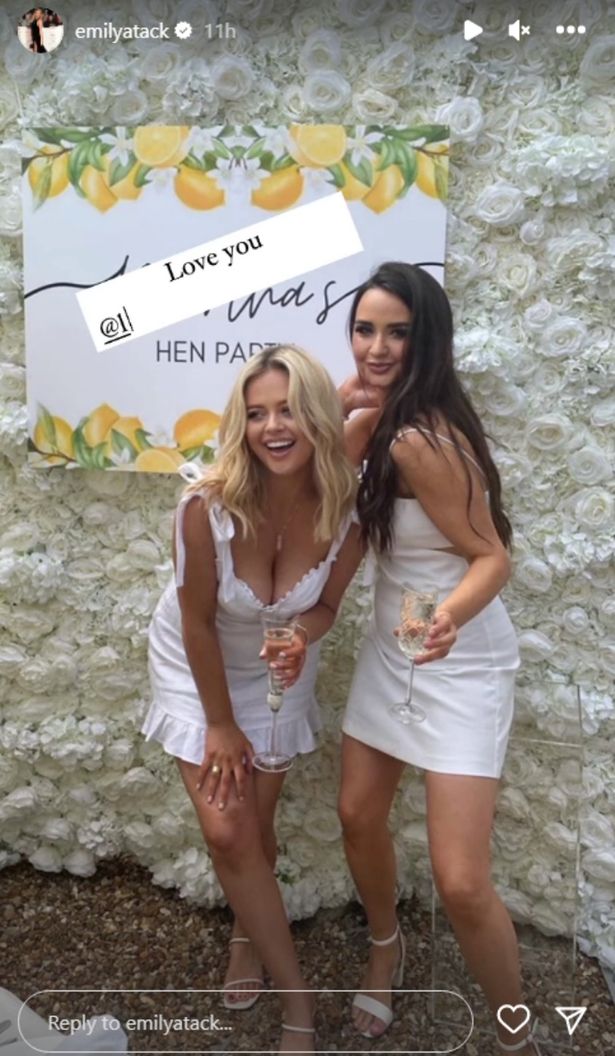 Emily Atack posted a series of dazzling photos of herself on social media wishing her cousin a happy birthday. One of the photos showed her in a plunging white dress.
Emily Atack wowed everyone with her dazzling birthday photo sharing with her cousin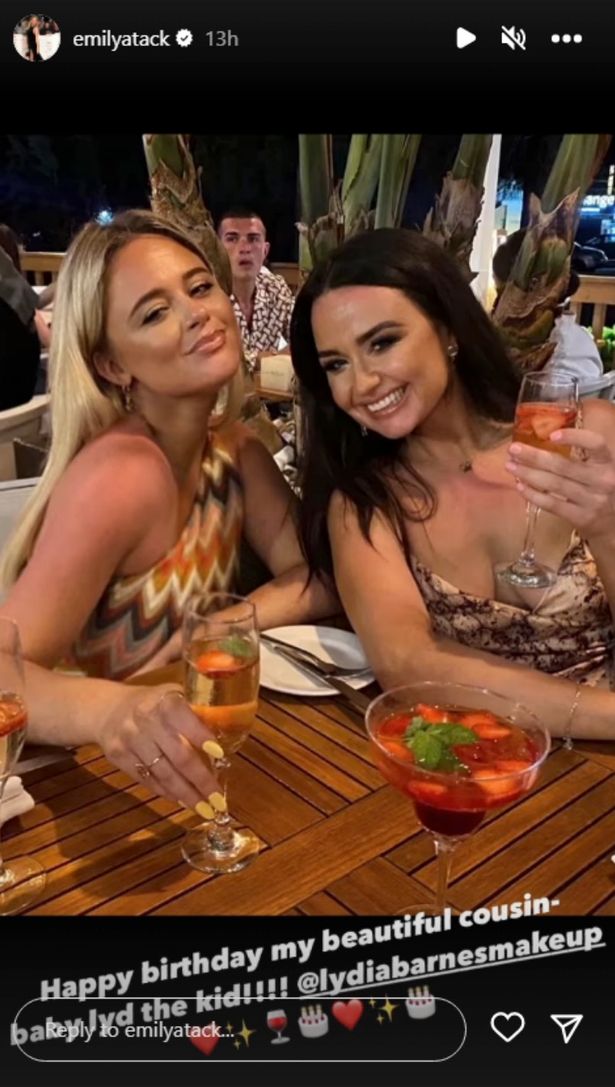 She was very stunning in a plunging white dress as she and her cousin posed in front of a hen party sign.
Emily posed for the camera, leaning forward to show off the back of her stunning white dress with a tie-up design over the shoulders.
Emily topped off her outfit with a pair of white strappy sandals, and the hemline of her summery dress showed off her toned legs.
Emily looked considerably different from her cousin Lydia, whose dark hair dropped to her stomach, when she let her golden hair fall loosely over her shoulders in waves.
Emily and Lydia may be seen seated next to one other in a pub in a far-flung locale in yet another photo.
Emily grinned for the camera as she handled a flute while dressed in a brown, orange, and yellow striped clothing, matching that of her cousin.
Emily, with her hair slicked behind her ears and her stunning yet natural makeup on display, pouted for the camera.
She wrote in the post's caption: "Happy birthday my beautiful cousin baby Lyd the kid. Love you."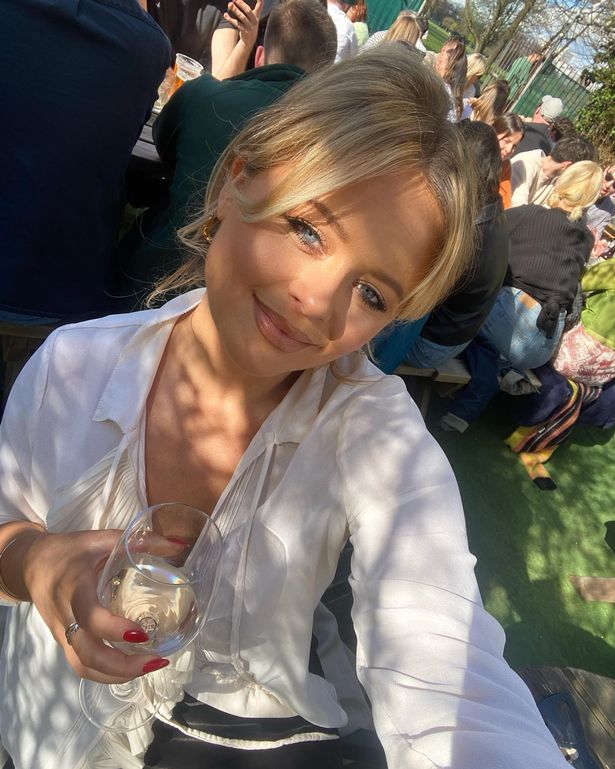 While all was going on, Emily was hard at work filming a new racy series for Disney+ starring the likes of Danny Dyer, Jamie Dornan, and Aidan Turner.
There will be lots of scandal, drama, and romps in the show, which is based on a novel by Jilly Cooper.
Sarah, played by Emily, is having an affair with Alex Hassell's character, and the two of them plan to play a steamy game of tennis while they're both undressed.
The series will premiere later this year.
READ ALSO: