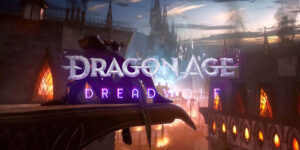 Recent online leaks of Dragon Age: Dreadwolf have provided us with new information and gameplay footage. Read on for the breakdown.
Dragon Age Dreadwolf leaks –  New details and gameplay footage
The development of Dreadwolf began in 2015 and has undergone significant changes over the course of eight years, but EA has yet to announce a release date. According to some sources, the game still lacks features, has incomplete character lines, and contains remnants of its past that abruptly change course in early 2021. Dragon Age Dreadwolf, according to Jason Schreier of Bloomberg, shifted from its planned multiplayer components to a single-player experience.
Two sources have said that the multiplayer elements can still be "sensed" to some extent in the current build, with one saying "the game felt a bit like Destiny with a central hub where players could probably regroup before heading into the next mission." Even in the single-player mode of Dreadwolf, the games hub will play a significant role.
Like its forerunners, Dreadwolf has a core loop that focuses on building a crew through mission progression and subsequent encounters with new members. Your recruited crew will populate your hub, where you can give them various pieces of equipment and modifications as the game progresses. It is assumed that you will be able to travel from your hub to missions by using a mirrored portal.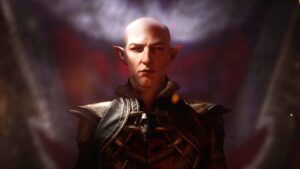 Regarding combat, a Reddit user named revanchisto provided us with details, screenshots, and footage. According to the leaker, the gameplay consisted primarily of hack-and-slash elements and was heavily influenced by 2018's God of War. One of the brief gameplay snippets reveals an animation where the player performs a dropkick-like attack on an enemy, indicating that the animations in this entry are significantly more refined than in previous installments. In addition to parrying/countering attacks with the sword and shield, the leaker noted that the player can also jump around.
[Spoilers All][OC] I have seen Dragon Age 4 Alpha Gameplay (Details Inside) from dragonage
We have no idea when the developer plans to show the game in its entirety, but hopefully more information will be revealed this summer, possibly at E3. Considering how little we know about the game, it's probably safe to assume that it won't be released this year; however, it could receive a quick marketing cycle and be released in time for the holidays.