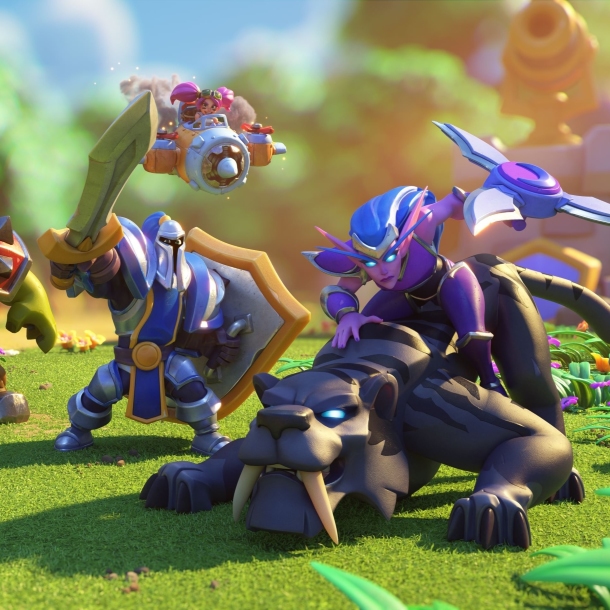 Warcraft Rumble is a game full of challenges, and the Crystal Shaper boss in Un'Goro Crater is one of the most difficult. This guide will show you how to defeat this boss and progress through the game.
How to Defeat Crystal Shaper in Warcraft Rumble
Understanding Crystal Shaper's Crystals
Crystal Shaper lives up to its name, wielding three distinct crystals, each with its own unique effects:
Green Power Crystal – Grants a permanent healing effect to all nearby units when touched.
Red Power Crystal – Bestows movement speed to nearby units upon contact.
Blue Power Crystal – Adds a freezing aura to everything in proximity.
Surviving the Initial Push
Before delving into specific tactics, it's important to survive the initial push, which many consider the most challenging part of the encounter. Once you navigate through this phase, defeating the Crystal Shaper becomes considerably easier. So, let's explore some strategies to overcome this obstacle.
Recommended Tactics
Several tactics can be employed during the Crystal Shaper encounter. From our experience, focusing on capturing the Blue Power Crystal by dismantling the defending tower is a potent strategy. Not only does this grant a powerful freezing aura, but it also denies your opponent access to the gold mine, a significant advantage.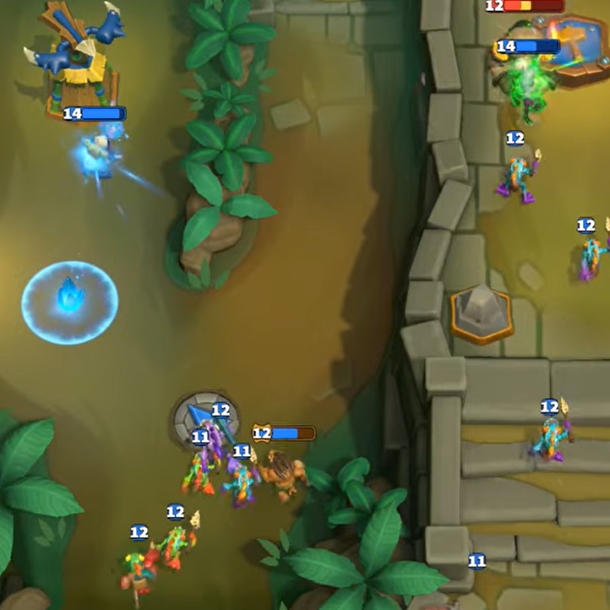 Recommended Drafts
To enhance your chances of success, consider the following drafts tailored for the Crystal Shaper encounter:
Draft 1
Baron Rivendare
Ghoul
Necromancer
Stonehoof Tauren
Skeleton Patty
S.A.F.E. Pilot
Whelp Eggs
This draft aims to overwhelm the opponent with numerical superiority, as Crystal Shaper lacks significant AoE damage. Protecting key units like the Necromancer and S.A.F.E. Pilot during critical moments ensures a strategic advantage.
Draft 2
Batrider
Ghoul
Grommash Hellscream
Harpies
Pyromancer
Quilboar
Stonehoof Tauren
This well-balanced draft combines tankiness and damage to handle the initial push, securing victory in the aftermath. Adjustments can be made, considering the versatility of the Quilboar for various roles.
Draft 3
Darkspear Troll
Footmen
Harpies
Pyromancer
Quilboar
S.A.F.E. Pilot
Tirion Fordring
This mixed setup provides a proper tank, ranged damage, and the strategic prowess of Tirion Fordring. A well-executed rotation should pave the way for a smooth victory against Crystal Shaper in Un'Goro Crater.
By following the strategies and draft recommendations outlined in this Warcraft Rumble Crystal Shaper guide, you'll be well-equipped to conquer this challenging boss encounter and progress further in your Warcraft Rumble journey. Remember to adapt your tactics based on the specific situation and utilize the strengths of your chosen draft to achieve victory.
Related: