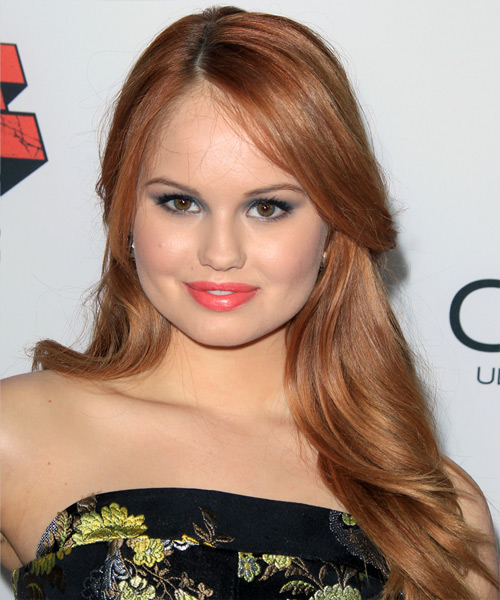 Debby Ryan rose to prominence as the redheaded Jessie Prescott in the Disney sitcom of the same name. Debby continues to climb on her own terms, whether it's through her new TV appearances, her fight against domestic abuse, or her lead vocals in her band, The Never Ending.
We're going back in time to remember her most memorable turns as a fiery redhead on Jessie and her daring new dos since leaving the program. Some hints: she has the most amazing texture you've ever seen in her golden hair braids. To see our top 10 picks, please continue reading.
List 10 of Debby Ryan's favorite hairstyles
Long straight half up half down hairstyle
Gorgeous movement is added to the mid-lengths and ends of these copper locks by blow-wave styling. This half-up style, which is ideal for those with fine to medium hair, is created by pulling back the top half and pinning it to the head. You need very little of this to add shine and hold your hair in place.
Long curly red updo hairstyle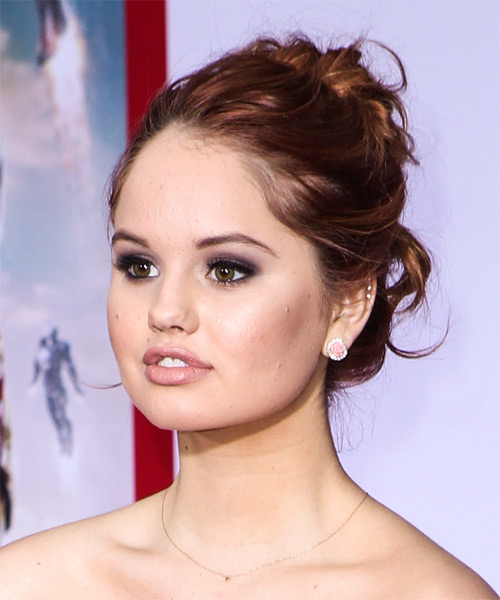 This fantastic updo is perfect for a round face, as the red locks are pushed back, twisted, and pinned to the back of the crown. This style can be achieved quickly and simply using hot rollers and some sort of hold and shine product.
Long straight dark copper blonde hairstyle with blonde highlights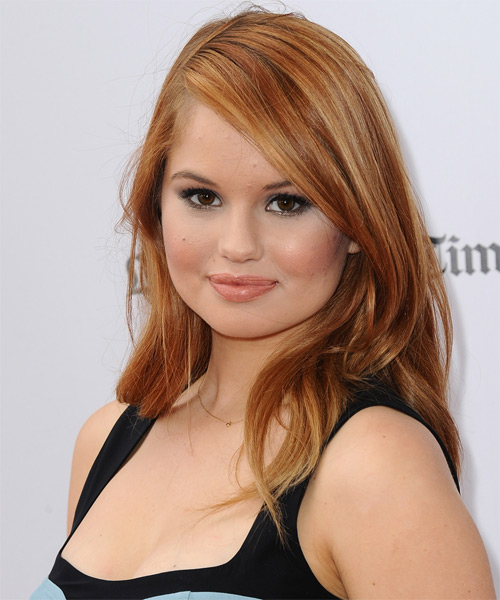 These shiny tresses are loosely allowed to cascade over the shoulders, highlighting the asymmetrical length and long front and side layers. This effortless look is great for folks with fine to medium hair because it requires very little styling product. To keep looking and feeling your best, regular trims are a must.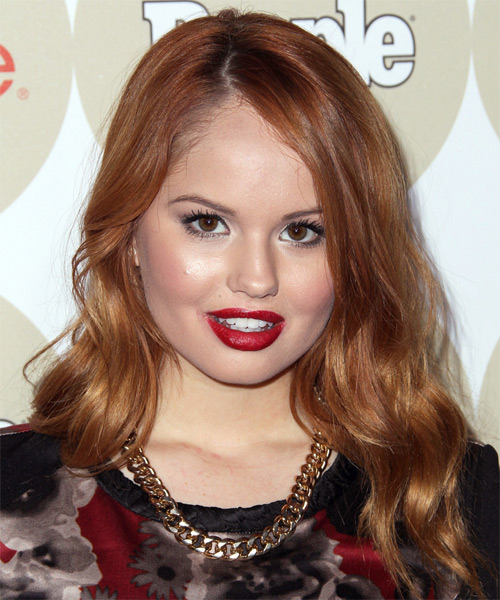 This laid-back style is characterized by loose waves at the mid-lengths and ends, which are then allowed to cascade over one shoulder. If you have thin to medium hair and are looking for a simple style that you can recreate at home, this is it.
Long wavy auburn red hairstyle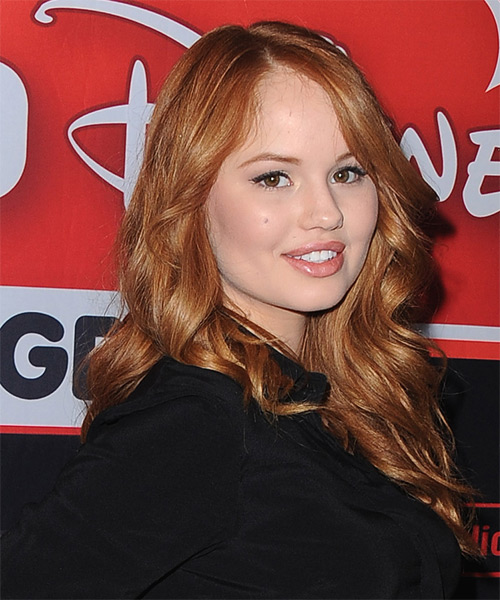 These dark ginger locks are layers cut into the front and sides to shorten the overall length, while also promoting the natural flow and gentle bounce of the waves from the mid-lengths out. If you have fine to medium hair and are in search of a low-maintenance style, this is it.
Medium wavy light platinum blonde hairstyle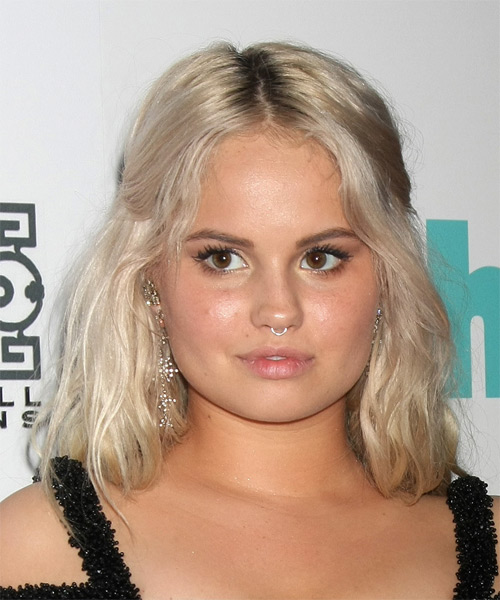 The free fall of these golden blonde tresses to the shoulders reveals their inherent fluidity. This easystyle is perfect for framing a round face because to the center part at the top. This low-maintenance cut requires minimal styling products and may be maintained with frequent trims.
Long straight strawberry blonde updo hairstyle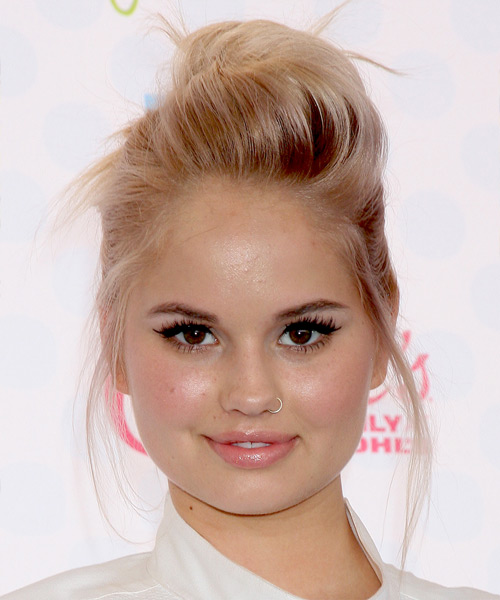 To create this chic updo, the blonde hair were teased at the roots for added volume, then twisted in the back and pinned to the head. You'll need a product to maintain this chic 'do all day and night, but it's appropriate for any event.
Long straight dark strawberry blonde hairstyle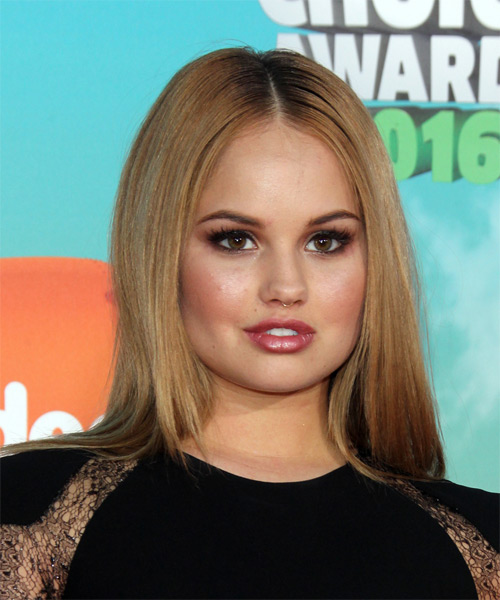 Debby Ryan shows off her full locks in a modern straight style that flatters her round face. These lengthy locks have been separated down the middle and blow dried straight. This hairstyle functions best on naturally straight locks and requires frequent cuts to avoid split ends, making it best suited for those with medium to thick hair.
Long straight brunette hairstyle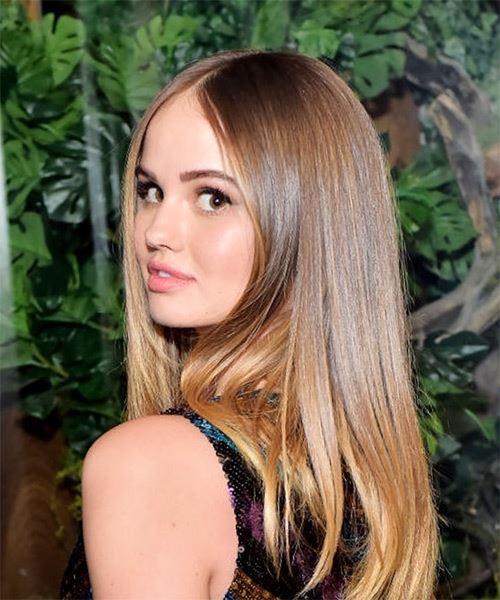 Debby Ryan's long, sleek hairstyle does wonders for highlighting her beautiful face. This style achieves its smooth, sultry appearance and feel with a layer cut and long layers that are blow-waved to perfection. The face is subtly rounded out by the long layers cut around the collarbone, which also serve to magnificently round out the hairstyle as a whole. Flyaway hair requires a product to control it.
Medium wavy burgundy red hairstyle with side swept bangs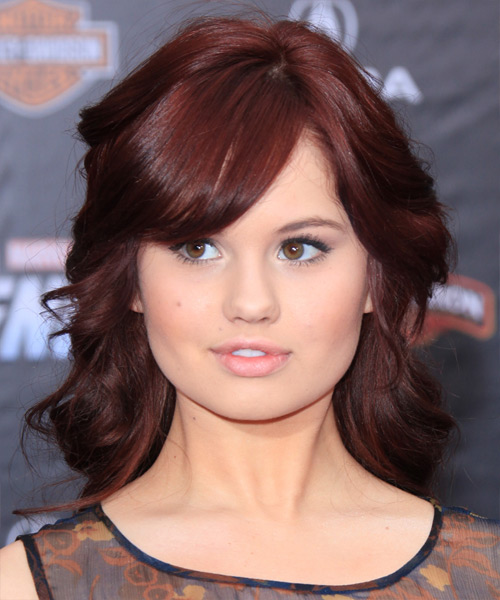 This gorgeous 'do is perfect for softening a lengthy face thanks to the waves that run the length of the hair from back to sides. With the right hold and shine product, this style is ready to steal the show at any formal event.
READ NEXT: