Fans of the Geordie Shore legend were taken aback when she stripped down to a lace nightgown for an impromptu photoshoot in her £1.1 million mansion.
Chloe Ferry's cleavage nearly shows in a plunging nightgown in a sexy photo.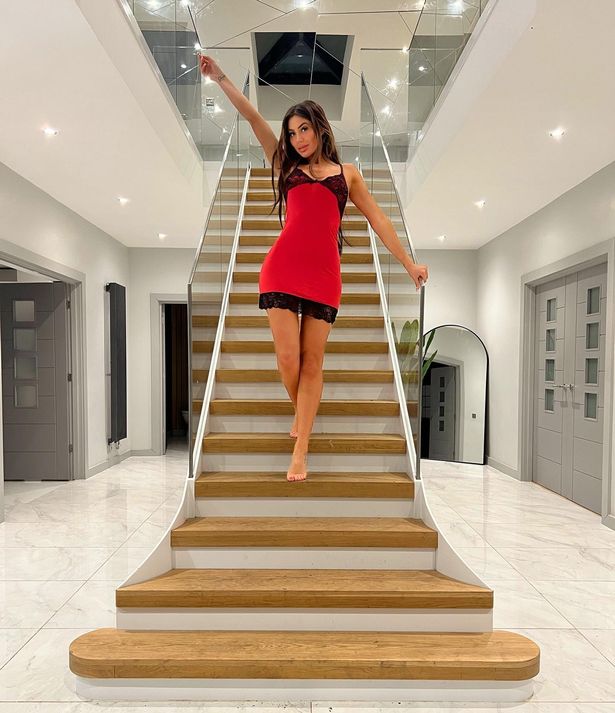 Again, Chloe Ferry managed to get everyone's hearts racing by squeezing her famous figure into a lacy nightgown that barely covered anything.
The 27-year-old is used to impressing her 3.8 million fans with spectacular shows.
As recently as Thursday, Chloe was at it again, posting a steamy photo of herself in a skintight nightgown.
Chloe posted a photo of herself posing on a massive staircase in her £1.1 million Newcastle mansion to Instagram, giving her followers a glimpse inside the home.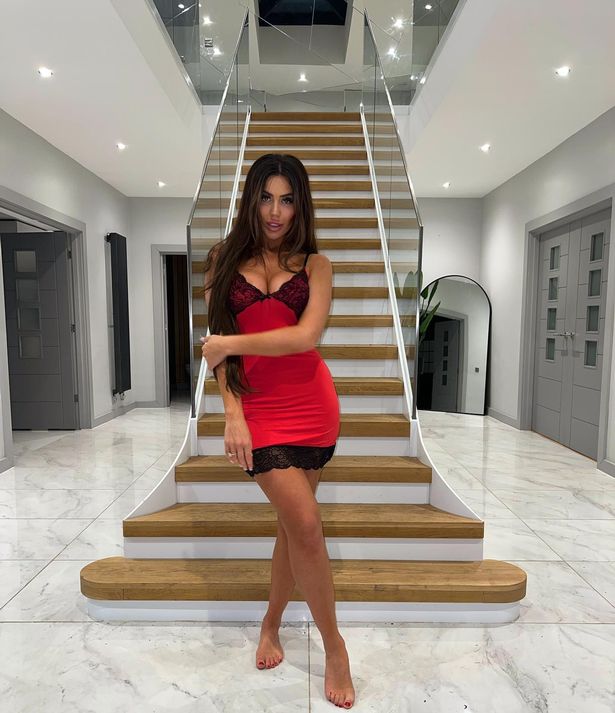 The Geordie babe turned up the heat in an alluring red lace nightgown that clung to her curves in all the right places.
Chloe wore a red gown with a plunging black bra with lace detailing that drew attention to her cleavage. Chloe's chocolate locks were styled in undone waves that fell loosely around her shoulders.
The stunning beauty wrote in the photo's caption, "Feels so good to be home," before tagging her second Instagram account @chloe_manor_
As expected, the reality star's racy bedtime photo made her fans drool, and they showered her with compliments in the comments section.
One smitten fan wrote, "Beautiful girl," while another said, "Damnn lady!"
"Your hair looks great, Chlo," referring to the recent change she had made to it.
Chloe has been talking about her plans to redecorate and improve her mansion for the past few weeks. She wants to change the bedroom, dressing room, and home bar.
It comes after thieves broke into Chloe's salon on Valentine's Day in February. The salon was on the outskirts of Newcastle.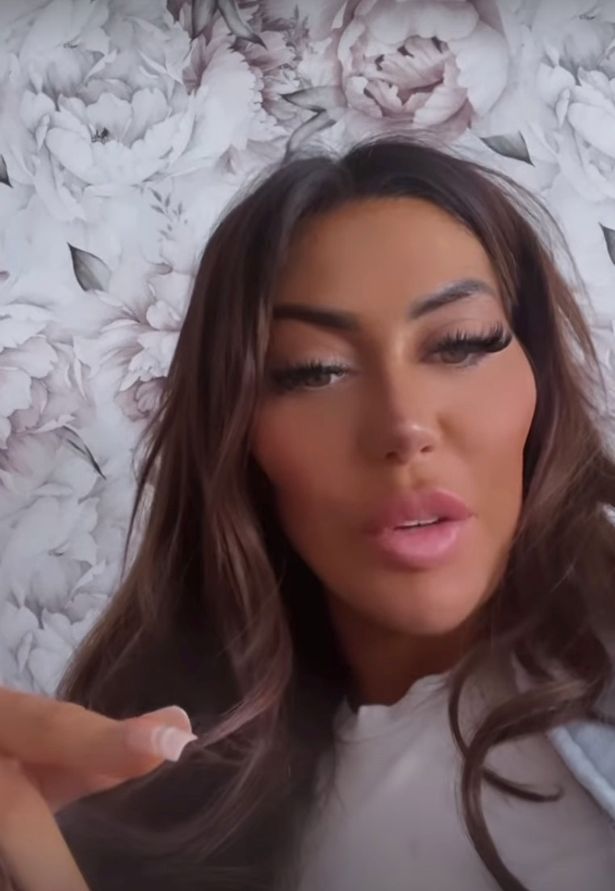 READ MORE :
Soon after the incident, Chloe posted a warning on Instagram to the people who broke the law and damaged her property by trespassing.
Chloe is the proud owner of Chloe Ferry Cosmetics, Ferry Body, CM House of Aesthetics, and CM House of Training, where aspiring beauticians learn how to do things like laminating the brows and lifting the lashes.