Posted by admin

on April 3rd, 2019


You don't have to be over the top to look great! Comfortable is the new couture. Check out these smart tips for how to dress casual and still look hot.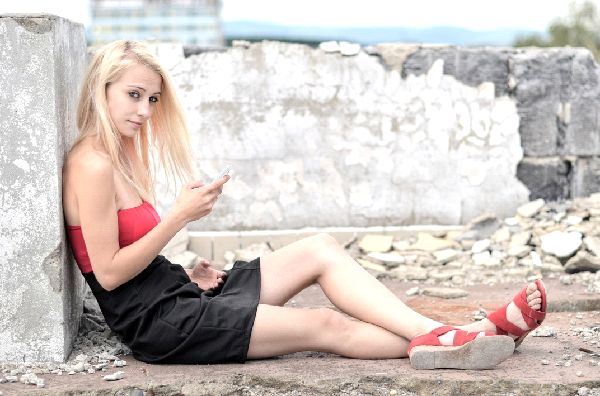 Are you striving to enhance your wardrobe? 
The truth is, having a fabulous wardrobe and looking great doesn't have to be so complicated.
Too often, the clothes that are preached as fashionable are far too uncomfortable and restricting. While these clothes are sure to look great from an outsider's perspective, it's no secret that we're overcome with discomfort on the outside. 
We're here to tell you that fashion doesn't always have to mean friction. 
That's right, you can look great while also feeling great! In fact, we're even going so far as to say that comfort is the new couture. 
If you've been wondering how to dress casually without forsaking your comfort, you've come to the right place. We're sharing eight tips on how to dress comfortably while looking your absolute best. 
Only Wear Clothing True to Size
As our bodies continue to change, we need to remember to adjust these changes to our wardrobe. After all, for most people, it's not realistic to fit into the same exact size clothing throughout their adult lifetime. 
When clothing is too tight, it can actually give the impression that our body is larger than it truly is. Not only thing, too small clothing is incredibly uncomfortable to wear! 
Do yourself a favor and eliminate all of your clothing that is not true to your size. When it comes to shopping, forbid yourself from the temptation to purchase clothing that is even one size too small or large for your current state. 
When it comes to eliminating unused clothing, remember to be kind to the earth. Let's consider that the average American throws out 81 pounds of clothing each year. To help minimize this epidemic, be sure to donate your clothing or pass it along to friends and family. 
Embrace the Art of Athleisure 
We've got a serious PSA: It's officially time to stock up on your favorite exercise clothing! 
Even a decade ago, it would have been a serious fashion faux-pas to sport your gym ware outside of your exercise class. 
Today, this fashion faux-pas could not be less relevant. In fact, the style of athleisure has taken the fashion world by storm and has resulted in an incredibly flattering look. 
From the gym to brunch, athleisure certainly helps to take the guesswork out of your morning dressing routine. 
Add a Romper to Your Summer Wardrobe
If you're not exactly new to wearing rompers, you're well aware just how comfortable a romper is. 
If you are new to the world of rompers, picture a one-piece garment featuring a tank top and a pair of shorts. For those hot, sticky days of summer, a boho romper is the perfect means of sporting a casual yet still cute outfit. 
The best part? Say goodbye to the days of flashing your underwear when a cool breeze presents itself! 
Go for a Kitten Heel
In today's day and age, kitten heels have become all the rage. 
While a heel is still very much so present, the height is so minimal that it's still straightforward for walking. However, it still looks incredibly professional and is the perfect means of adding some extra zest to your look. 
Not only is a kitten heel more comfortable, but it's also perceived to be significantly more casual than a stiletto heel. This makes wearing a kitten heel more simple and casual on a day-to-day basis. 
Indulge in a French Inspired Little Black Dress 
This date night, let's make like the French and opt for a little black dress. 
This can be the perfect dress for anything from a date night to going to a club. For those nights where just nothing feels right, it's often the little black dress that comes into play. 
The only problem? Most little black dresses tend to be undeniably uncomfortable. Too tight, too constraining and we can barely wait to rid ourselves of the discomfort. 
In order to find the perfect little black dress, opt for a cotton material. This allows the dress to be breathable yet still form fitting and flattering. Just like that, you can have a simple, oh-so-French look without the discomfort! 
Are you looking for more French-inspired looks that aren't just fit for adults? Today, kids can have just as much fun as adults with French designs straight from Paris. Be sure to visit this site for some of fashion's best clothing for kids. 
Opt for the Boyfriend Jean 
Let's all come together to extend our most sincere gratitude to the boyfriend jean. 
Gone are the days of too-tight jeans and bruising our hips. Today, we're opting for a jean that accompanies and loose fit and makes for the most comfortable trousers possible. 
If you're looking to take it up a notch, pair it with a cropped, flowy top. 
Sport a Pencil Skirt 
If you've been searching for the perfect office-to-cocktails look, you're going to want to opt for a pencil skirt. 
In an office environment, a pencil skirt maintains a look that is professional and polished. Paired with a blazer, this look is utterly professional and yet still comfortable for the Monday-Friday workweek. 
Due to its form-fitting nature, a pencil skirt can easily transition to a night out. 
Embrace the Jumpsuit
If you're really looking to maximize your comfort levels, it's time to embrace all that is the jumpsuit.
As jumpsuits have come and go in fashion, jumpsuits today are very much so in fashion. In fact, some of the best-known fashionistas have been known to sport a jumpsuit even on The Red Carpet. 
Today, there is certainly no shortage of jumpsuits available for purchase. Whether you're looking for something light and breezy or something a little more form-fitting, you can rest assured it's out there. 
The best part? Jumpsuits are a total one and done! With one simple item, we're ready to walk out the door and embrace the day. 
How to Dress Casually and Still Strike a Pose 
In today's day and age, clothing plays an incredibly important role in our daily lives.
In fact, the average American family spends $1700 annually on clothing. Unfortunately, much of that clothing ends up in a landfill after what is often a very limited use. 
What's the reason for all of this unused clothing turned to waste?
Far too often, we purchase clothing that is unfit for our daily lives and undeniably uncomfortable. As a result, it sits in the back of our closet until we eventually make the decision to part ways. 
With the right wardrobe items in check, it's easy to maintain a wardrobe that isn't just comfortable, but also stylish. If you're interested in learning how to dress casually and better your wardrobe, don't hesitate to use the above tips!
Are you looking to stay updated on the world of fashion? If so, be sure to turn your attention to our fashion blog! 
Category:
Fashion