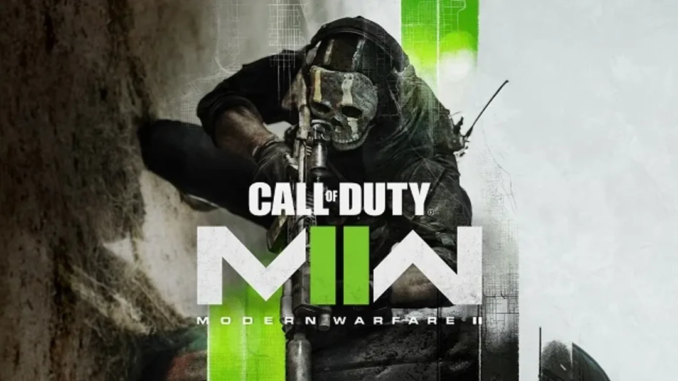 Modern Warfare 2 Maps Leak
With a release date of October 28, speculation, leaks, and anticipation have spread like wildfire through the Call of Duty community. If the leaks are true, some of the maps revealed by the leaker are:
Grand Prix
Oilfield
Museum
SABA
//🚨MWII MAPS LEAKED

🔥IMAGES OF 4 MAPS

1️⃣SABA
2️⃣MUSEUM
3️⃣OIL FIELD
4️⃣GRAND PRIX

👏FOLLOW @MW2CODNEWS

✅@RealiityUK CREDIT FOR THE LEAK pic.twitter.com/c9Wxjsey0q

— MW2 NEWS + LEAKS (@MW2CODNEWS) July 3, 2022
The fourth map was only mentioned by its code name, SABA. Another map revealed is 'Farm 18.'
The leaker also revealed two more maps titled "Stealth" and "Pliage", but claimed that they are part of an unannounced Treyarch title due for release in 2024.
All Weapons Leaked for COD: Modern Warfare 2
The leaker (@RealiityUK) revealed a new set of weapons looted and revealed through the game files. These have appeared both in model form and as part of text-based code strings. Altogether, there are around 20 new weapons from these leaks:
AUG
M4
LM-S
X12
AX-50
Bryson 800
STG A3
Lockwood 725
Revive Pistol
Lachman Sub
RAAL MG
.50 GS
PSDW 50
Sakin 9
RPG-7
PILA
JOKR
Strela-P
LMP
Bruen MK9
Modern Warfare 2 MP Map Codenames
The leaker also shared a list of the codenames of all the MP maps that are currently in the Modern Warfare 2 MP . Some of the maps are leftovers from Modern Warfare 2019, while the rest are codenames, or ship names, for the 2022 game:
Action_park,
agentperf
ancient
backstab
catedral
climb
cruce
davos
dogtown
esports gym
exhume
favela
firing range
floating bay
grand prix
killhouse
lighthouse
luxury
mountain town
narcos
oilfield
ridge
runner
saba
salvage
tokyo
yellow castle
Hydro
Museum
Swap Meet
Fishtown
farm
Call of Duty: Modern Warfare II wiki :
Developer(s)
Infinity Ward
Beenox (Remastered)
Publisher(s)
Activision
Director(s)
Jason West
Producer(s)
Mark Rubin
Designer(s)
Todd AldermanSteve FukudaMackey McCandlishZied Rieke
Artist(s)
Richard Kriegler
Writer(s)
Jesse Stern
Composer(s)
Hans Zimmer
Lorne Balfe
Series
Call of Duty
Engine
IW 4.0
Platform(s)
Microsoft Windows
PlayStation 3
Xbox 360
macOS
PlayStation 4
Xbox One
Release
Microsoft Windows,
PlayStation 3, Xbox 360 WW: November 10, 2009
macOS WW: May 20, 2014
Campaign Remastered PlayStation 4 WW: March 30, 2020
Xbox One, Microsoft Windows WW: April 30, 2020
Genre(s)
First-person shooter
Mode(s)
Single-player, multiplayer