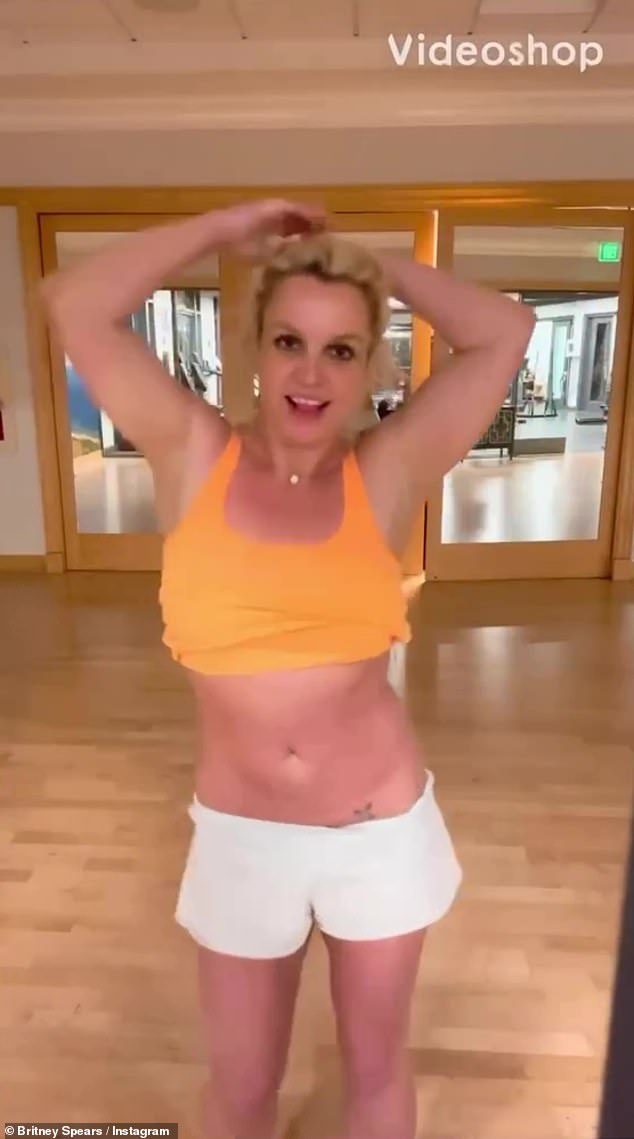 In two recent Instagram posts, the 41-year-old Grammy winner danced to Foster the People's "Pumped Up Kicks" and Enigma's "Saddness (Part I).
Britney Spears flaunts her toned body as she dances to "Pumped Up Kicks" by Foster The's People
The singer danced around in a tiny orange crop top and white shorts to flaunt her abs in her newest music video.
After the Lucky singer's posts were inundated with comments from concerned fans, Britney decided to disable comments.
In video, she dances around in a skintight orange crop top and white shorts, revealing her toned abs.
In another video, Brit twirled for the camera in a studio adjacent to a gym while wearing a black cropped T-shirt.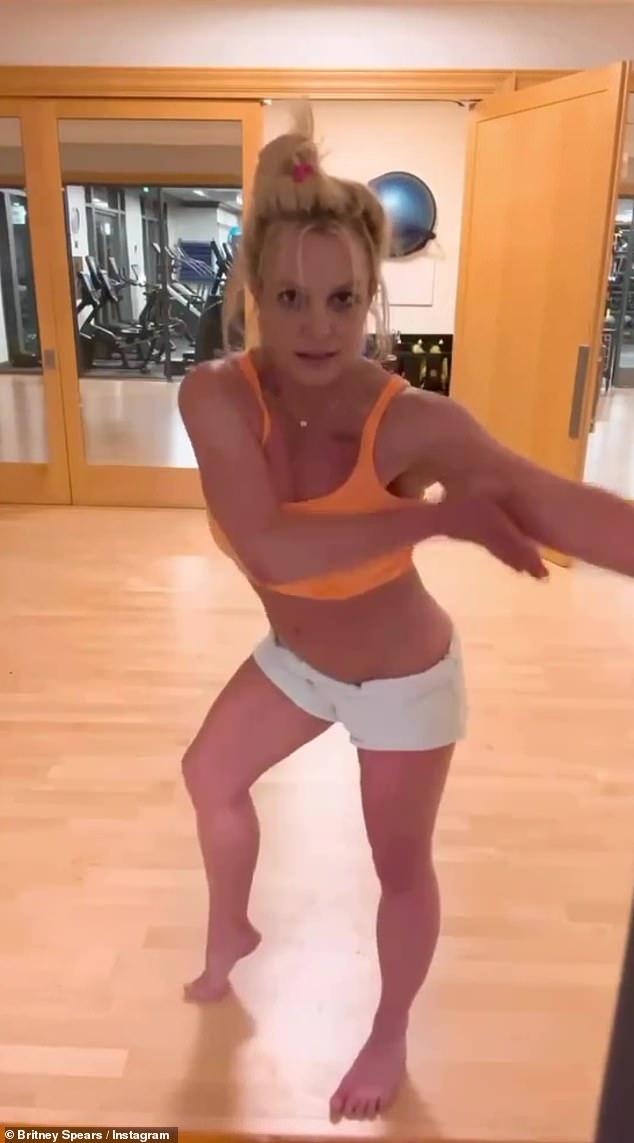 What she wrote as the post's caption: 'Ok the bun on my head was falling off!!! I realized after I recorded this !!! Oh well !!! Stay healthy folks!!!
'Positive energy and good vibes everywhere!!! Is spring coming soon??? Who knows !!! Psss it's not a clear video sorry !!! This is a repost from a month ago!!!'.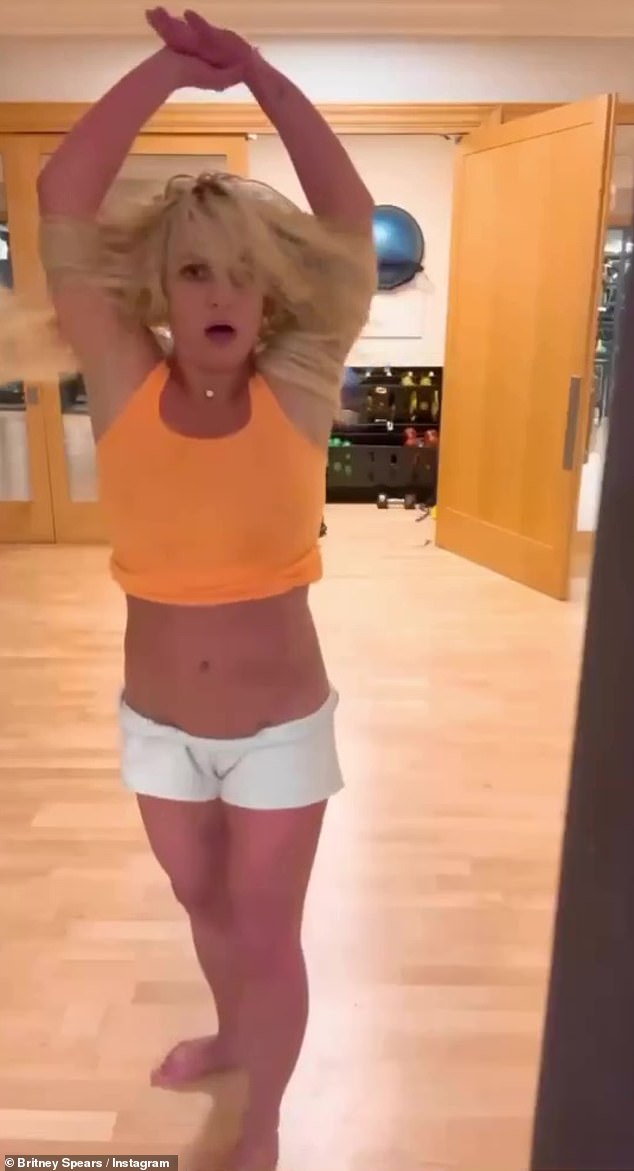 As a result of accepting an offer $2 million below her asking price, Britney will reportedly take a loss on the sale of her Calabasas mansion.
The pop star reportedly accepted an offer of $10.1 million for her mansion, $1.7 million less than the $12 million asking price.
After paying $11.8 million for the mansion in 2017, Britney and her 28-year-old husband Sam Asghari quickly decided to sell it.
The singer of "Stronger" reportedly felt "too exposed" while residing in the estate.
TMZ reported at the time of her decision to sell that she hadn't "fallen in love" with the house.
Following a 13-year conservatorship, Britney finally purchased a home without the need for outside approval when she purchased a stunning California mansion on June 14, 2022, for an astounding $11.8 million.
At least the pop star has her $7.5 million Thousand Oaks mansion to fall back on if she needs it. The celebrity news website TMZ claims she presently resides there.
When asked about the status of her new house in July, Britney said it was "still in renovation" and contrasted it with her "old home" in Thousand Oaks.
Her ex-husband Kevin Federline and their sons Sean, 17, and Jayden, 16, live just around the corner.
Pop Crush claims that her new six-bedroom home is over 12,000 square feet and sits on 1.6 acres, and that it was previously owned by Justin and Hailey Bieber.
The new home, found in the Estate At The Oaks area, features a pool with waterfalls and a water slide as well as custom chandeliers, a wine cellar, and a theater.
Travis Barker and Kourtney Kardashian Barker were among her new neighbors.