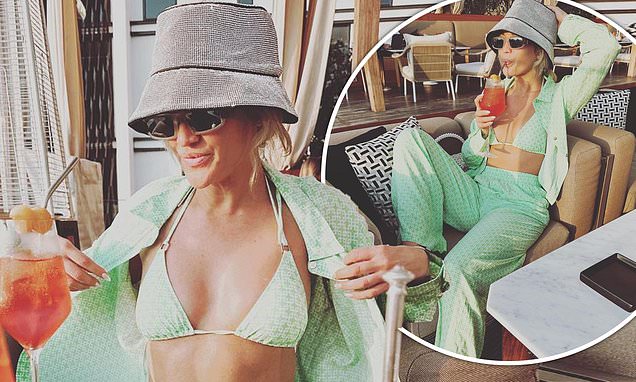 The host of Heart Radio, who is 41 years old, flaunted her slim body by wearing a green triangle bikini with the shirt buttoned to show off her figure.
Ashley Roberts drinks an Aperol Spritz in Dubai while wearing a bikini that shows off her great body
Following a few days at the UEA, Ashley was showing off a healthy glow, which she documented in great detail for her Instagram followers.
Ashley Roberts updated her fans on Sunday while sipping a beverage at a beach club with a close friend.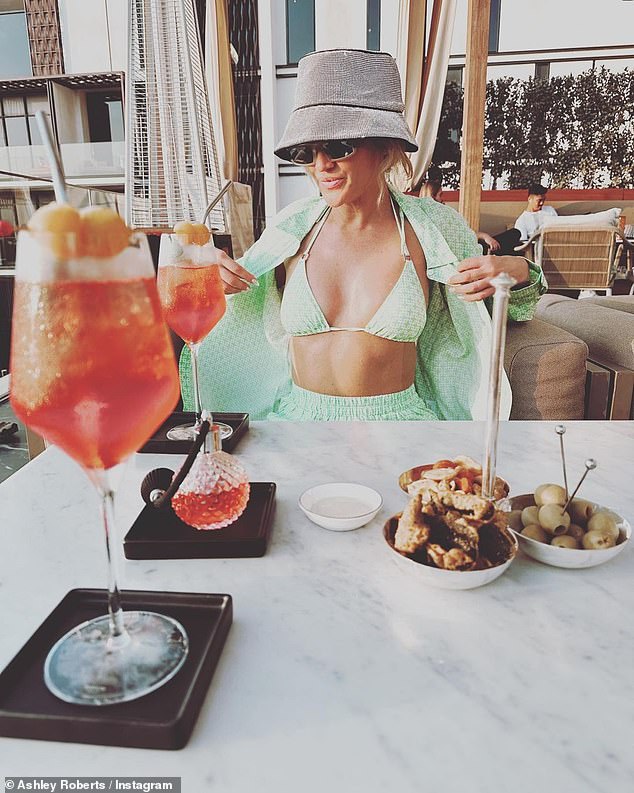 The ex-Pussycat Doll rocked a pair of edgy silver shades and a bucket hat to give her outfit some edge.
Ashley looked stunning the night before as she posted a photo gallery with the description "Arabian Nights" after a fancy night out.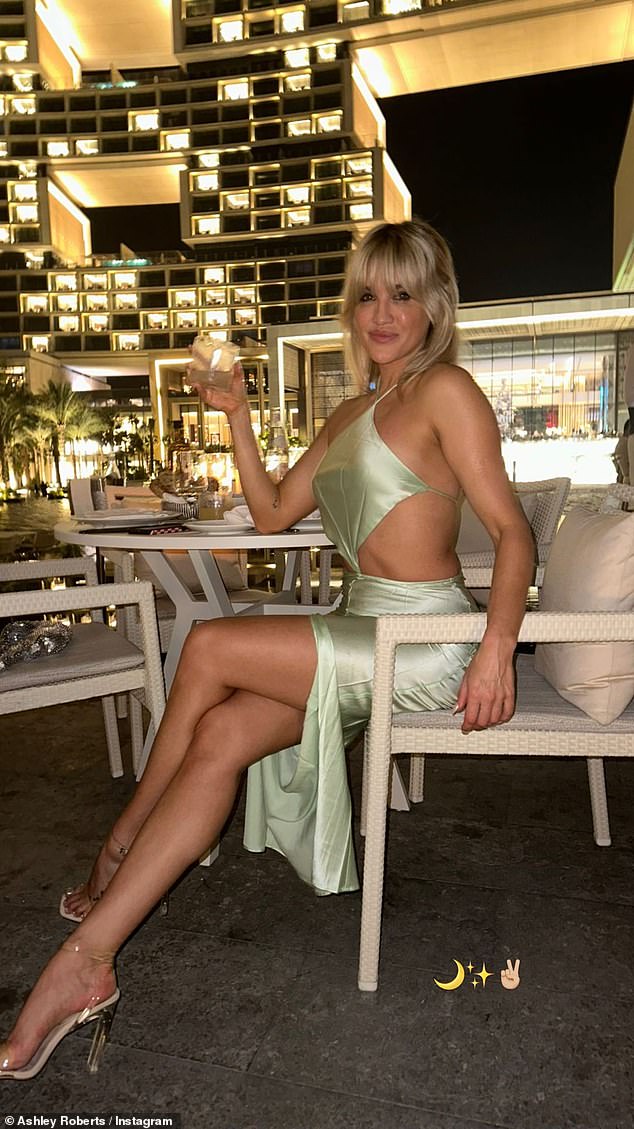 Ashley slayed in a sage green cutout dress that showed off her toned midsection and clear plastic heels.
The blonde stunner wore her hair in an on-trend half-up/half-down style and went for a full face of make-up, including heavy application of eyeliner.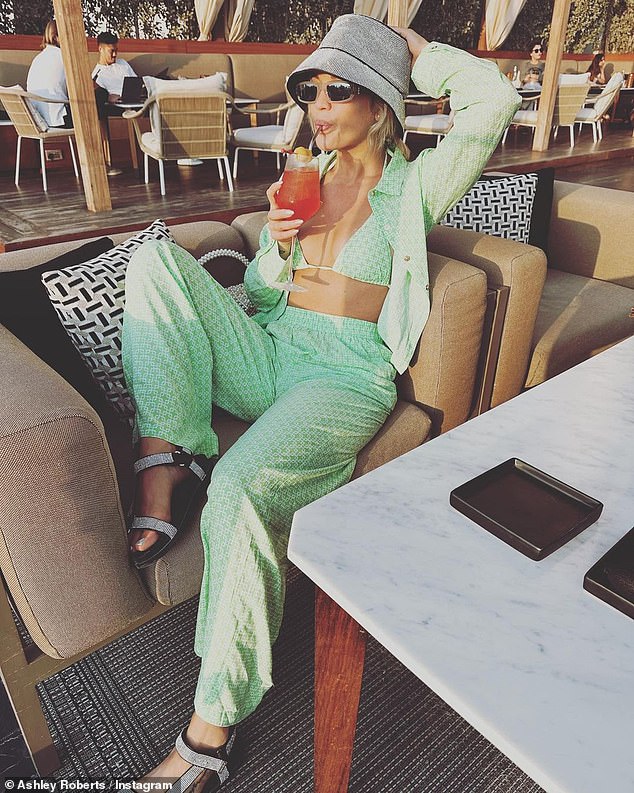 Ashley jetted over to the United Arab Emirates over the weekend and immediately began posing for photos in a revealing two-piece.
The singer uploaded a series of bikini-clad photos to Instagram on Saturday, showing her relaxing at the five-star Caesars Palace hotel in Dubai.
She flaunted her amazing physique in a red one-shoulder bikini top and high-rise bottoms with a gold clasp.
She took a series of striking positions in front of the magnificent cityscape, shielding her eyes with a pair of black square sunglasses.
Her golden locks were left loosely curled, and she let her fringe hang to accentuate her beauty.
After touching down in Dubai for a sunny vacation, Ashley shot a mirror picture in her eye-popping beachwear appearance while frowning.
Ashley recently celebrated her mother's birthday, and in honor of the occasion, she posted a throwback photo to Instagram Stories.
She and her mother posed happily on the beach as she showed off her bright smile for the camera as a child.
In the post's description, she gushed, "HBD mama P! You absolute queen!"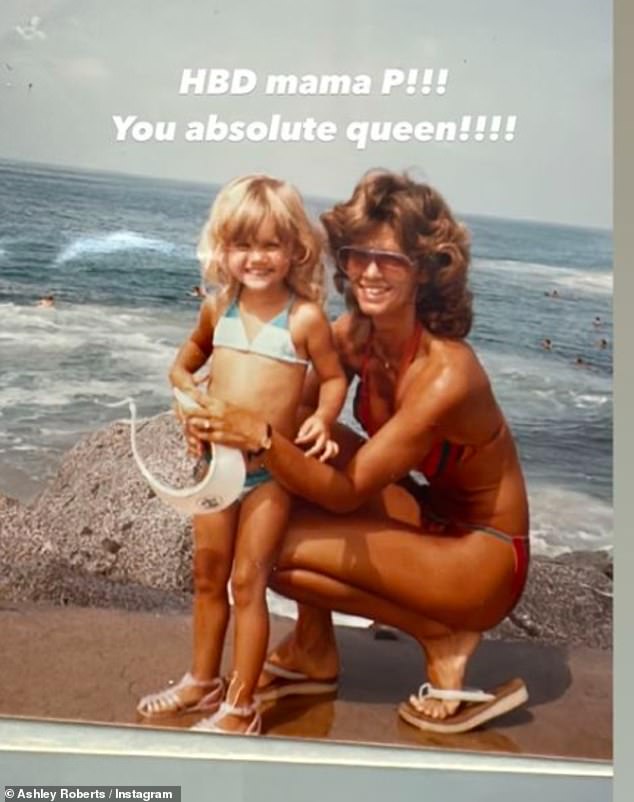 Ashley first gained notoriety as a member of the band The Pussycat Dolls and later relocated to the United Kingdom to seek a career in radio and television; she is currently employed by Heart Radio.