The 25-year-old media sensation poses in a form-revealing attire to show off her curves to her 25.2 million followers.
Bella Thorne, fresh off the joy of announcing her engagement, poses for a sultry photo in a blue bodysuit
On Monday, Bella Thorne posted a series of photos to Instagram account that featured her toned body.
The actress recently flaunted her engagement ring in New York City, and she used the opportunity to wish "all u beautiful people" a happy Memorial Day in the post's caption.
Thorne donned a light blue one-piece swimsuit that clung to her curves and snapped at the front and back to show off her toned arms and legs.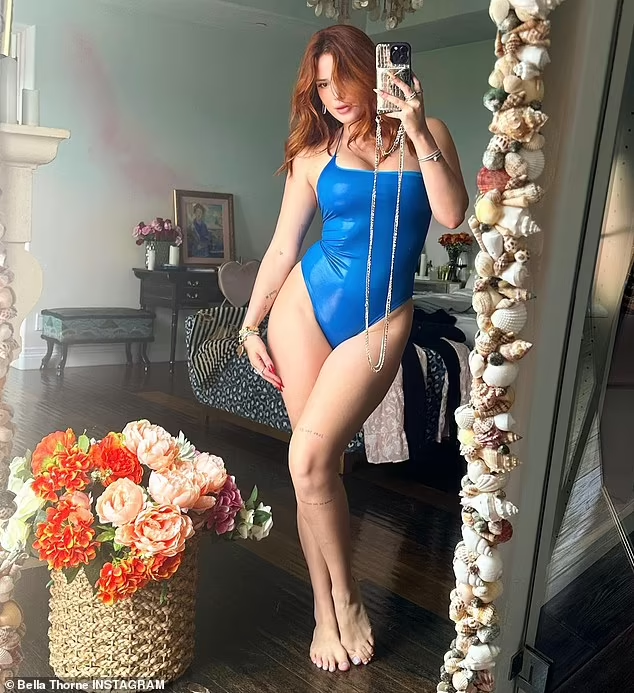 The fiery hue of her hair complemented the cheerful hue of her ensemble.
The former Disney Channel star glowed all over thanks to the stacks of jewelry she wore.
This past days, Thorne announced her engagement to the world via an Instagram post.
She posed closely with her boyfriend, Mark Emms, as she showed off her beautiful engagement ring in the snap.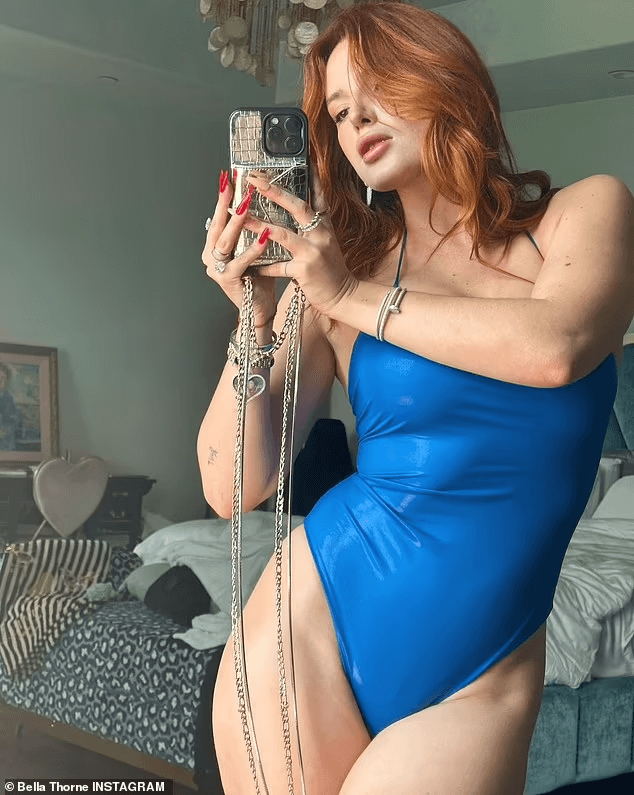 Despite breaking up last year, the couple announced their engagement to the world in March of 2021.
Thorne eventually met Emms in August 2016 in Ibiza, at Cara Delevingne's 30th birthday party.
A recent interview with Vogue revealed that the actress felt "love at first sight as the sun rose" when she met her future husband.
The singer also mentioned that she hoped to have her future wedding ceremony at a house in the United Kingdom.
She also joked that "every bride does not need one gown, but four!" when discussing the number of dresses she would be wearing on her wedding day.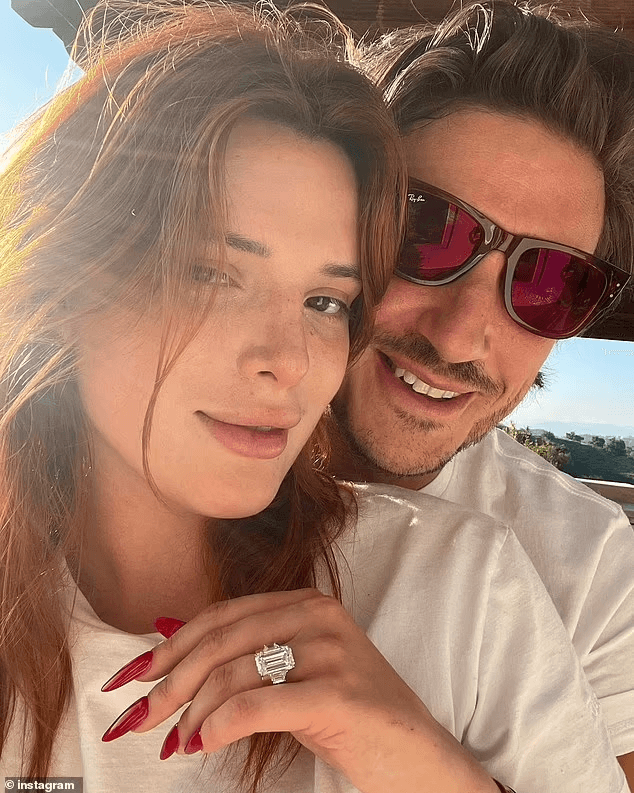 Thorne has not yet shared the planned wedding ceremony date.
The Shake It Up actress dated the likes of Blackbear and Gregg Sulkin before she found the man who would become her current companion.
The singer formerly dated YouTube personality Tana Mongeau and musician Mod Sun in a polyamorous relationship.
In 2019, the star of Amityville: The Awakening began dating actor Benjamin Mascolo, whom she later became engaged to.
Read next :
About Bella Thorne :
An American actress, singer, and writer, Annabella Avery Thorne (born October 8, 1997) was first recognized for her roles in Dirty Sexy Money and My Own Worst Enemy, the latter of which earned her a Young Artist Award.
Trending now