With a never-ending amount of nail polishes, top coats and nail art accessories available in beauty stores, it can be confusing to select what nails to give a whirl on your own! Here is a look at 5 of the top nail art trends that have been seen on the catwalk or worn by celebrities. These stylish nails draw attention to your hands and can perfectly polish off an outfit.
Black Ombre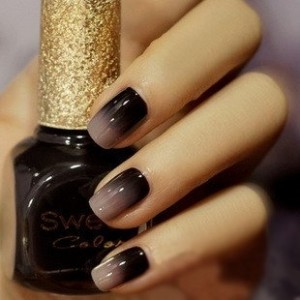 Ombre has been big news as a fashion and beauty trend for several seasons now. Take the look to your nails by artfully blending a glossy black shade with a lighter grey. Top off the look with a polished top coat when the first layer is dry.
Creative Nails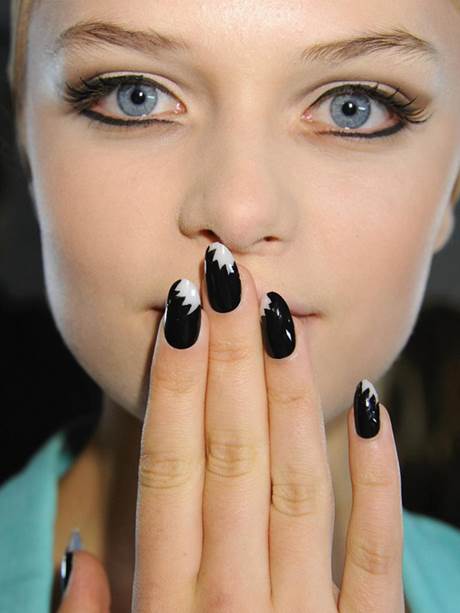 Nail art has evolved in the past seasons, with new gel manicures and creative appliques that can transform a boring block colour nail look in to something creative. Go for a graphic abstract design to make the biggest impact.
Solid Gold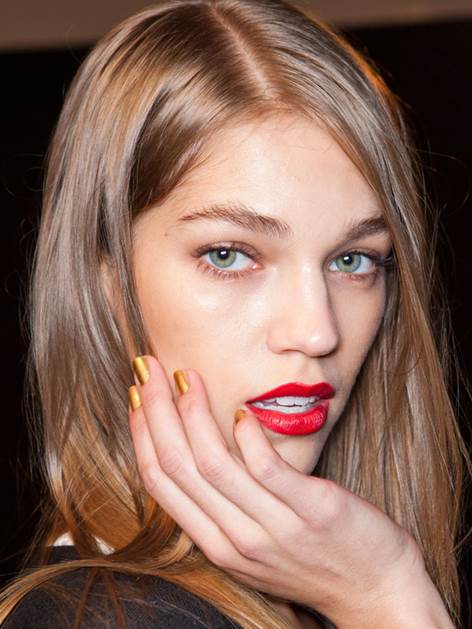 Look for a high quality gold polish with a sleek finish to give this solid nail idea a go – it looks ultra modern and fuss free.
Silver and Matte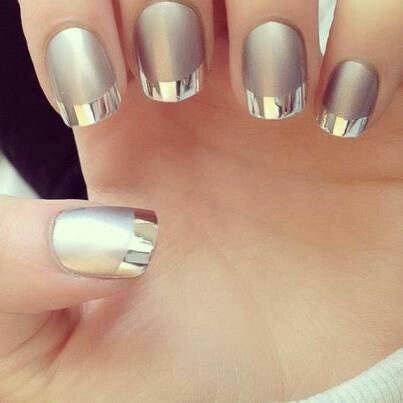 This clean, fresh look is simple to achieve, just track down some silver tips and paint your talons your favorite matte colour – a muted tone will  look minimal and chic.
The Upside Down Manicure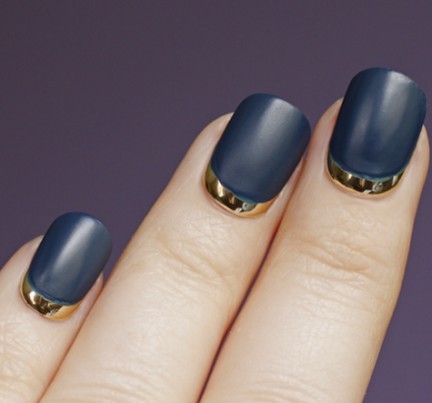 While a normal manicure adds a tip to the top of the nail, this new trend reverses the emphasis, placing the usual tip at the bottom of the nail for a fresh new look.