Robyn Keen, the girlfriend of Scottish international Jack Hendry, has been dubbed the 'best WAG on the planet' after posting two selfies on Instagram sporting a fresh new do.
Robyn Keen has been dubbed the 'best WAG on the planet' after posing in a ginger wig
Two selfies of the stunning model in the wig were posted to her Instagram with the caption: "channelling Velma!"
Supporters were quick to offer praise in the thread, with one reader commenting: "There is definitely no doubt you are the most beautiful British woman…"
Another added: 'Best of WAG in the world'
Robyn is just starting out as a model, and she has already done work for companies like Boohoo, Luxe To Kill, and Miss Pap.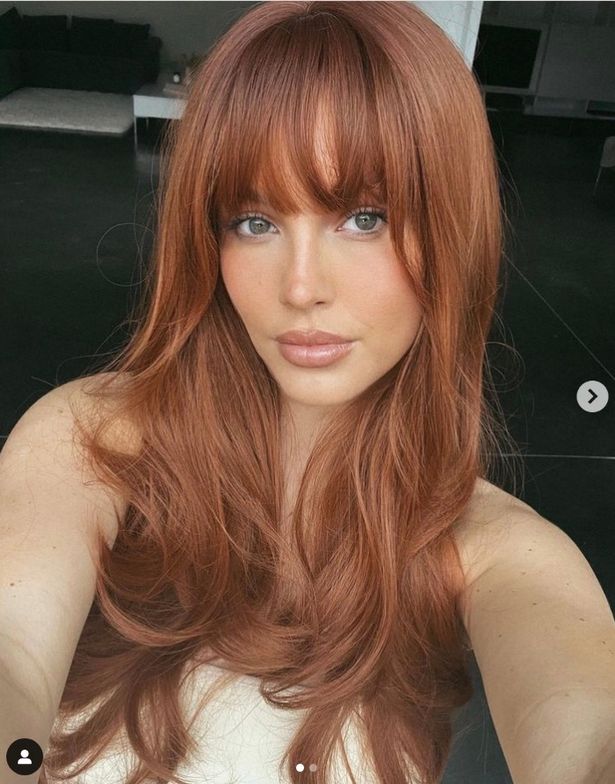 The model is both beautiful and smart. She got a degree in psychology from the University of Nottingham, which is near where she was born in the West Midlands. Robyn may have met Hendry in 2018, when he was at Celtic.
But because Hendry is from Scotland, Robyn has been torn when she cheers for her boyfriend, especially when Scotland and England played each other at Euro
Hendry moved to Europe in 2021, when he was loaned to the Belgian team KV Oostende before getting a move to Club Brugge.
The Scotsman was a key part of the team that held a star-studded PSG team to a 1-1 draw. It was the first time that Lionel Messi, Kylian Mbappe, and Neymar had all played together. And he came back in January after spending the first half of the season on loan with Italian team Cremonese.
Hendry started at center back when Brugge played Benfica in the Champions League knockout round. This was the biggest game Brugge had played in a long time.