When Paige Spiranak visited the Homestead Miami Speedway, she left little to the imagination, but the stunner eventually decided to cover up.
Aside from offering tips on how to improve your putting, Paige also posts daily saucy pictures on social media, and she has nearly four million followers on Instagram alone.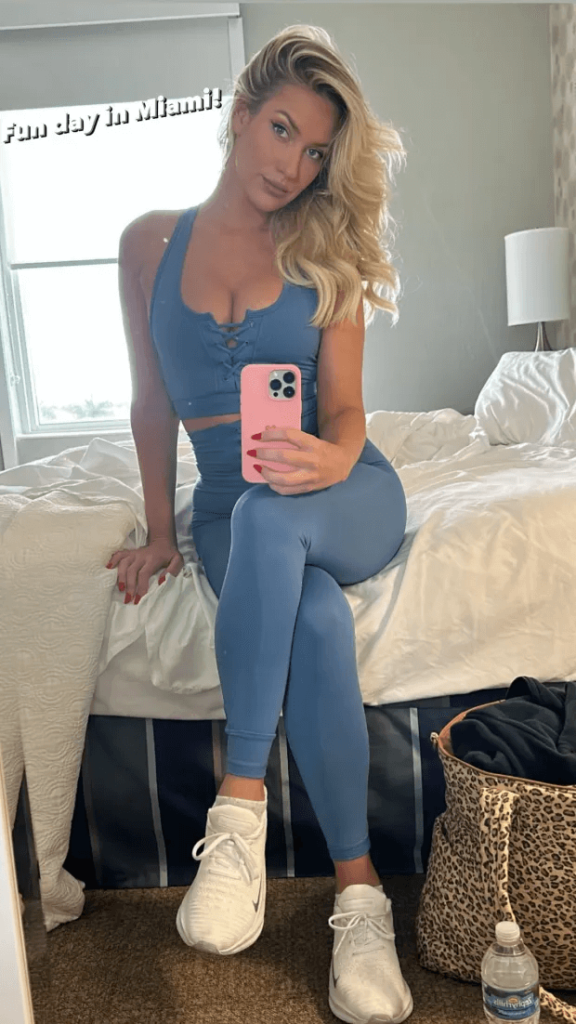 Paige posed alongside a car at the Homestead Speedway Nascar race in a plunging blue top.
The green jacket she wore did not detract from her beauty.
According to comments on her previous Instagram story, Paige's latest Insta Story was well received.
The first person asked, "Why can't I focus?"
The second said, "I guess it's all about the golf."
The third said, "Suddenly, I'm really interested in golf."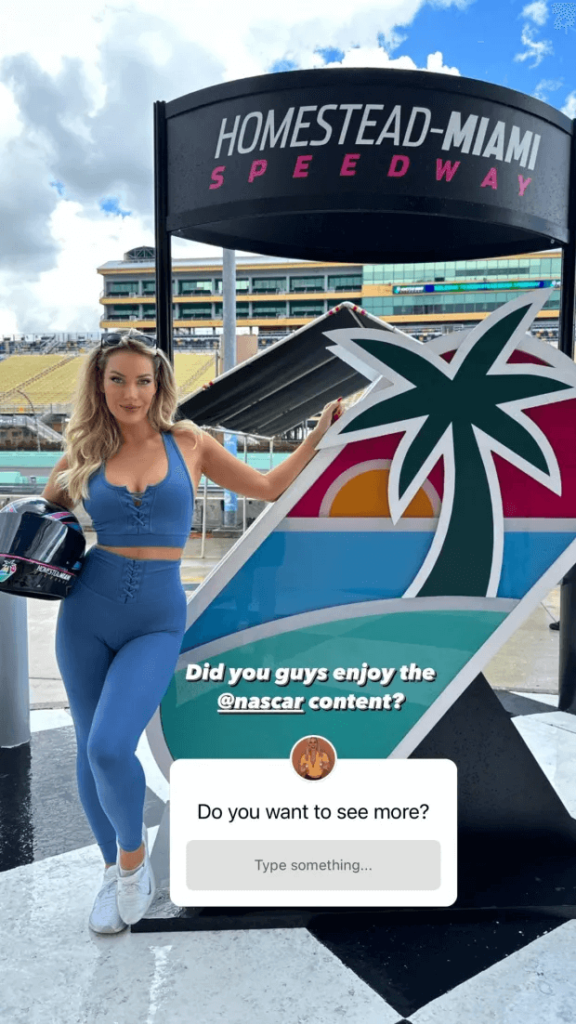 Known for sharing golf tips and glam photos of herself on social media, Spiranac was recently included on the Maxim Hot 100 list for her influencer career.
Paige often shares her views on the sport and holds Q&A sessions with her followers when she is not sharing racy snaps.
Read next :
About Paige Spiranac :
A former professional golfer, Paige Renee Spiranac (born March 26, 1993) is an American social media personality and golf instructor. She played Division 1 college golf at both the University of Arizona and San Diego State University, winning All-Mountain West Conference honors during the 2012–13 and 2013–14 seasons, and leading the Aztecs to their first Mountain West Conference Championship in 2015.