While enjoying a beach holiday in Ibiza, Liz Hurley displayed her ageless figure in her teeniest bikini yet, leaving her fans speechless.
Taking to her Instagram account on Thursday , the mum-of-one shared a video of herself splashing around in the ocean.
In a teeny blue bikini from her beachwear line, the actress showed off her sensational body.
As Liz posed up a storm, she tugged at her tiny string bikini bottoms, drawing attention to her killer curves.
Teasing fans even more, Liz then blew a kiss to her followers.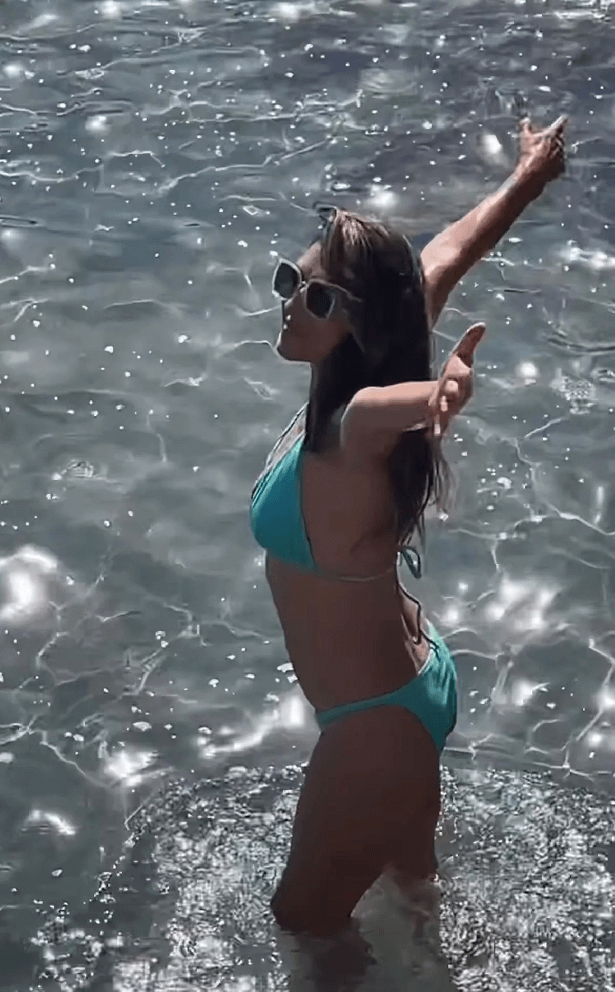 Her chocolate tresses were soaked as she emerged from the water wearing an Elton John pair of sunglasses.
Liz captioned her post with: "In heaven © Ibiza Bikini @elizabethhurleybeach sunglasses @eltonjohneyewear." As expected, her loyal legion of admirers couldn't get enough of her bikini-clad post.
In the comments section, someone exclaimed: "Wow you really are ageless!" Another joked: "Absolutely beautiful."
Adding to these comments, another fan said: "Looking beautiful as always Elizabeth, heck of a nice body."
A fifth agreed, saying: "You are gorgeous and breathtaking, my dearest friend!"
Another wrote: "Your body is beautiful!"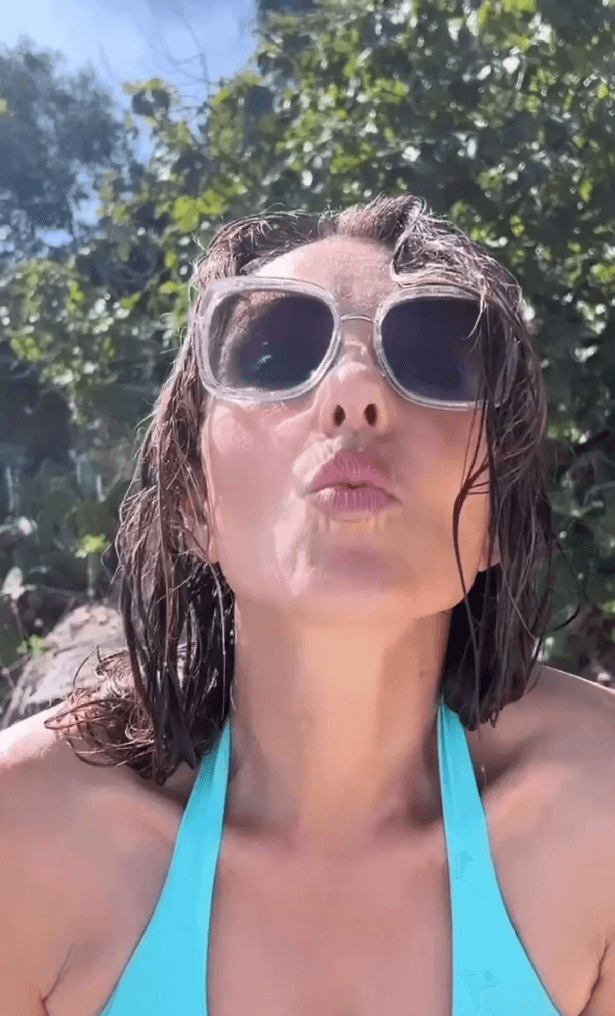 Read next :
About Elizabeth Hurley :
Elizabeth Jane Hurley (born 10 June 1965) is an English actress and model. As an actress, her best-known film roles have been as Vanessa Kensington in Austin Powers: International Man of Mystery and as the Devil in Bedazzled.
In 1994, Hurley accompanied Hugh Grant to the London premiere of Four Weddings and a Funeral in a plunging black Versace dress held together with gold safety pins, drawing immediate attention from the media.