Thanks to leaks, we now have a few details about the upcoming Apex Legends season 16 . So far, here's what we know.
Apex Legends Season 16 Leaks – New class system
Apex Legends' class system is reportedly being overhauled. The legends are currently divided into four classes: Recon, Support, Defense, and Offense. Characters are not evenly distributed among these classes, with Offensive characters outnumbering all others. As a result, the goal of this rework appears to be to even out the divide.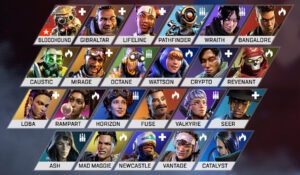 Assault, Control, Recon, Skirmisher, and Support are the five classes proposed for the new system. Each class will have four to six Legends, and each class will have unique characteristics that apply to each character within it. Support characters, for example, will have access to blue supply bins for more support items, while Assault characters will have access to an extra compartment in red supply bins for more offensive items such as attachments and extra ammo.
What this means for the other classes is unknown, but it stands to reason that if some classes have specific abilities across the class, then other classes will have their own abilities as well.
Apex Legends Season 16 Leaks – Other changes
Season 16 will include additional updates in addition to class changes. In the absence of a new Legend, the only significant addition to the game is the Nemesis AR, one of the few new weapons set to arrive in the near future. Aside from that, there are some changes to existing Legends, such as a buff to Lifeline, whose ultimate will now arrive faster.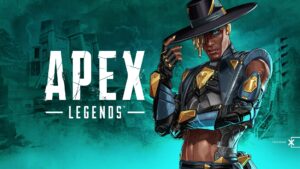 Nothing has been confirmed, but Mirage and Pathfinder have been mentioned as potential reworks and improvements. Seer, to no one's surprise, appears to be up for some nerfs. Overall, the changes in this season are all about balancing and ensuring that everything in the game works properly before adding new Legends and items in future seasons.
About Apex Legends
Apex Legends
Developer(s)
Respawn Entertainment
Publisher(s)
Electronic Arts
Director(s)
Steven Ferreira
Producer(s)
Ben Brinkman
Designer(s)
Jason McCord
Artist(s)

Robert Taube
Kaelan De Niese
Ryan Lastimosa
Benjamin Bisson
Jung Park

Writer(s)
Mohammad Alavi
Composer(s)
Stephen Barton
Series
Titanfall
Engine

Source
Unreal Engine 4 (Mobile)

Platform(s)

PlayStation 4
Windows
Xbox One
Nintendo Switch
PlayStation 5
Xbox Series X/S
Android
iOS

Release

PS4, Windows, Xbox One
February 4, 2019
Nintendo Switch
March 9, 2021
PS5, Xbox Series X/S
March 29, 2022
Android, iOS
May 17, 2022

Genre(s)
Battle royale, first-person hero shooter
Mode(s)
Multiplayer