The Dallas Mavericks' recent struggles ended on Friday night. Kyrie Irving's quick impact upon his return to the lineup was crucial in Dallas's dramatic victory over the Lakers.
Anthony Davis released a statement regarding Kyrie Irving after loss to the Maverick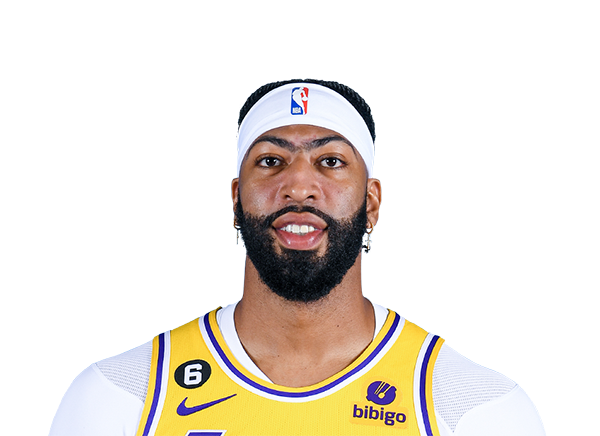 Down by two points with a minute left, Irving got the ball and was immediately double-teamed. The game-winning shot was made by the big man after he received an insane pass from him in the final seconds.
Lakers star Anthony Davis discussed Irving's pass and Kleber's crazy shot after the game.
"With seven seconds, he [Irving] dribbled almost the whole clock out," Davis said via the NBA Interviews YouTube channel. "Me just reading him. Knowing that he's probably going to take the last shot. He goes into his actual shooting motion and just comes down with it. He doesn't shoot it. So, when he goes up [and] it kind of pulled me in. I was going for the rebound. Thought he was shooting it. He made a pass to Kleber. He makes the shot."
Irving had a spectacular game, capped by a fantastic final possession. Irving scored 38 points on 14-of-23 shooting from the field and 5-of-9 shooting from three-point range in his return to the lineup after missing three games with an injury. He also added 6 rebounds and 6 assists.
Lakers head coach Darvin Ham also addressed the media and discussed the final possession, including Irving's line-drive pass to Kleber and the team's approach to the play.
"I mean, he got pretty much a line-drive pass over to [Maxi] Kleber," Ham said via the NBA Interviews YouTube channel. "He started torching us a little bit down the stretch, thus, our decision to start blitzing him and double-teaming him. We made it difficult. Tried to be as active as possible. He found an open guy, and we didn't get there fast enough. But AD had a last-minute, outstretched contest. But it's tough. It's like Indiana all over again. But at the end of the day, NBA players are highly talented. An elite skill level."
"But yeah, that makes it more of an emphasis on why you really have to control what you can control," said Ham. "And I thought we weren't disciplined at certain stages. We fouled. Had some really bad fouls. Fouling shooters. And also we did the job we wanted, [the job] we seek out to do every game, and that's win the free-throw line. We got 31 attempts, but you got to make more than 19. We make our free throws, we're probably not having this conversation."