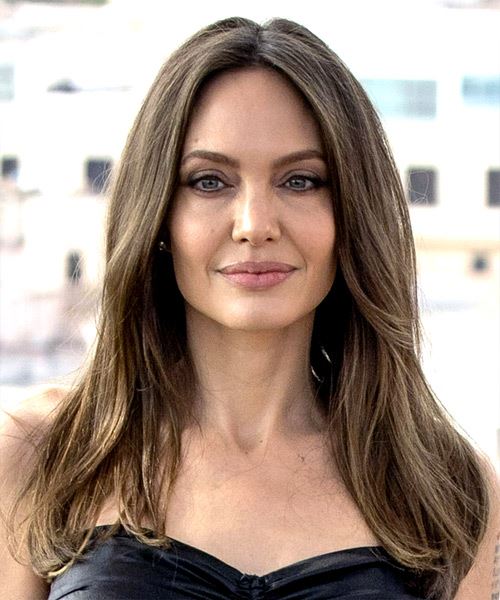 Angelina Jolie is often regarded as one of the world's most stunning leading ladies. She's definitely one of Hollywood's most alluring A-listers. She must be included in any compilation of the best hairdos worn by famous people.
All the best Angelina Jolie hairstyles are here, from short to long, curly to straight, and everything in between. If you're looking for a popular Angelina Jolie haircut, look no further than number 8 on this list. Come on, then!
List 10 of Angelina Jolie's favorite hairstyles
Long wavy brunette hairstyle with light brunette highlights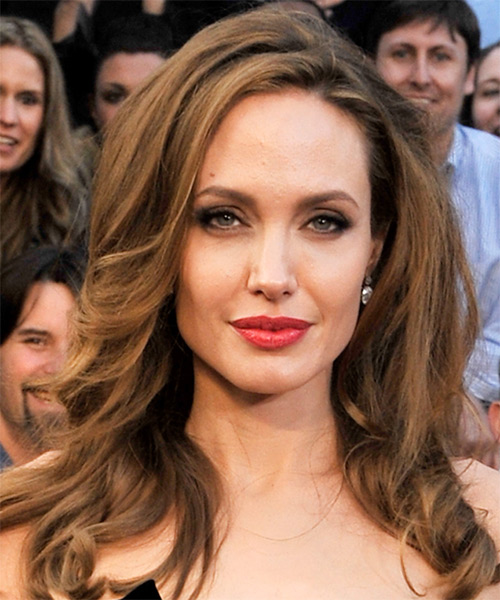 Angelina typically wears her hair up or straight, with or without waves, depending on the occasion.
For the 84th Academy Awards, Angelina Jolie styled her long hair into free waves. The overall length is made more manageable and the style more fluid by the long layers clipped around the perimeter. You just need some hold and shine product and the correct instruments to recreate this style.
Long straight brunette half up half down hairstyle with side swept bangs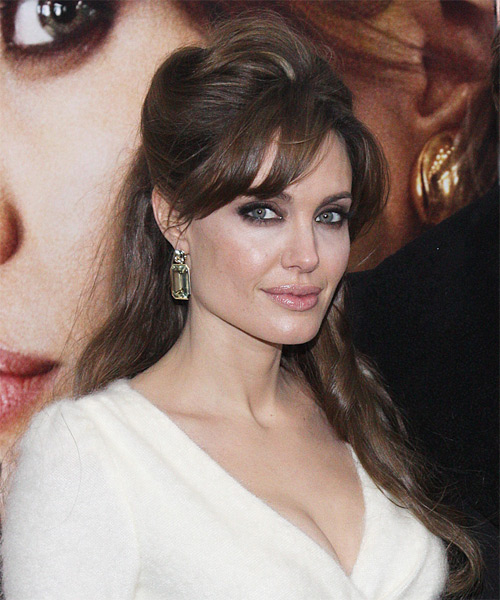 Perfect for those seeking a gorgeous 'do to complement a round face shape, the top half of this stunning length is teased and pinned to the back of the head to create height at the crown. The absence of bangs serves to soften the face and round out the look.
Long wavy chocolate brunette hairstyle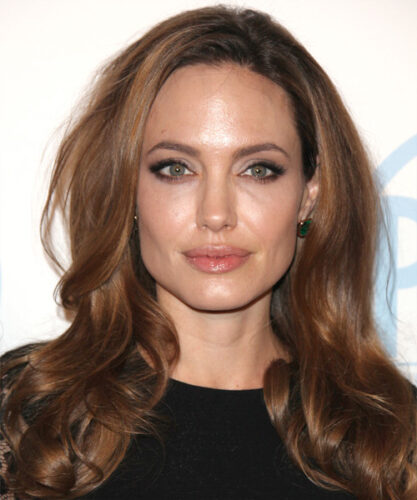 It seems like ages since Angelina Jolie last changed her hairstyle. She tried pixie cuts, jet black hair, and bottle blonde hair when she was younger, but ultimately settled on her signature chestnut color.
It's easy to understand why this works for her—it's a low-maintenance style (which is essential when you have six children to care for) that always looks stunning when a styling team has finished with it on the red carpet.
Long straight ash brunette hairstyle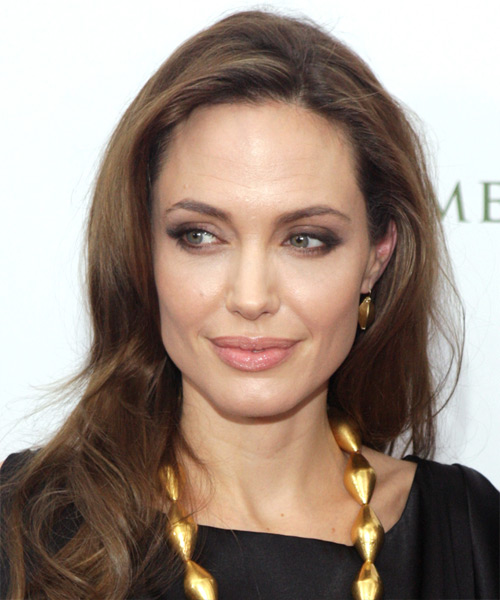 If you have long hair and don't want to spend a lot of time styling it, try this easystyle. You can accomplish this look with just a blow-wave and a small amount of hold and shine product. Maintaining a tidy and well-groomed appearance is important.
Long wavy light brunette hairstyle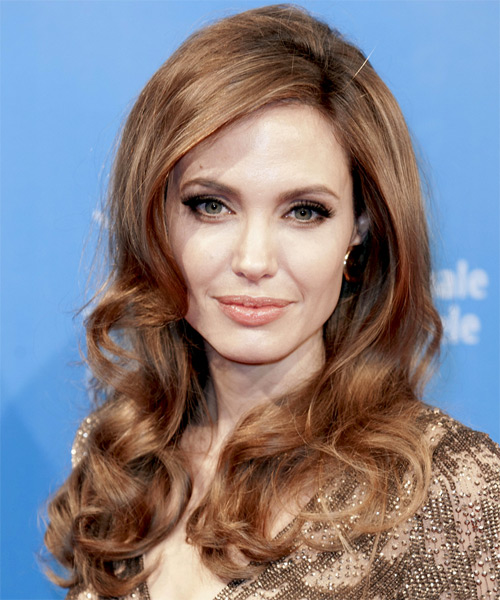 The layers cut across the front of this style improve the bounce and movement, and the length and layers are styled in soft waves and left to flow over the shoulders. This style is ideal for round faces since the crown is teased to provide height and lift.
Long wavy caramel brunette hairstyle with blonde highlights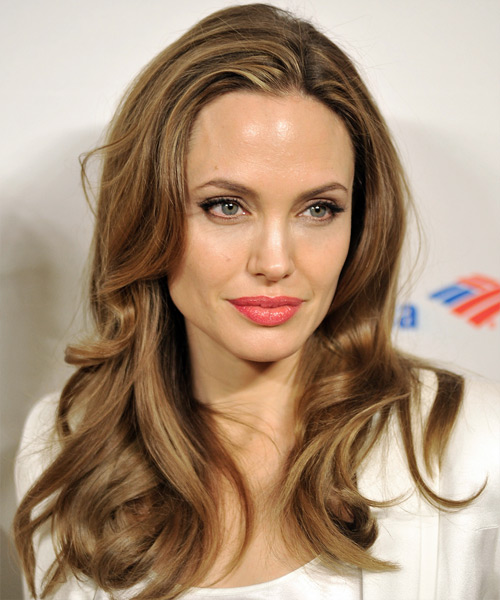 These highlighted tresses are styled into gentle waves from the mid-lengths to the ends, giving the sides and back extra definition and motion. You can easily recreate this look for any time of day or night if you have long, fine to medium hair. If you want to keep your hair looking and feeling healthy, you need to have a trim every 4 to 6 weeks.
Long straight brunette updo hairstyle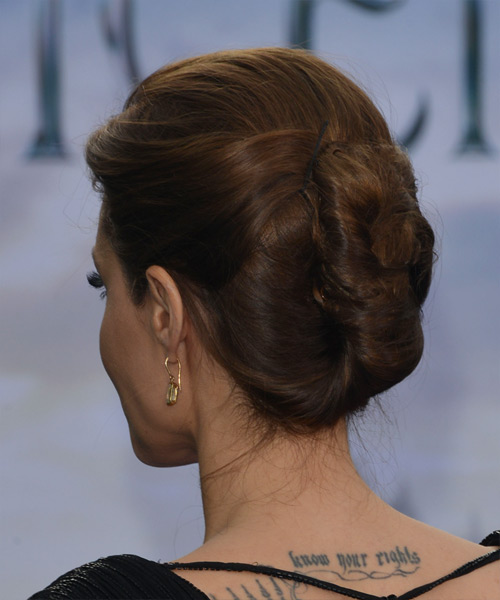 This chic and sophisticated hairdo is suitable for any special occasion, with portions of lustrous brown hair pulled back and fastened to the head. You can achieve this style with just a few simple tools and a strong hold product that will keep your hair in place all day or night.
Long straight dark brunette hairstyle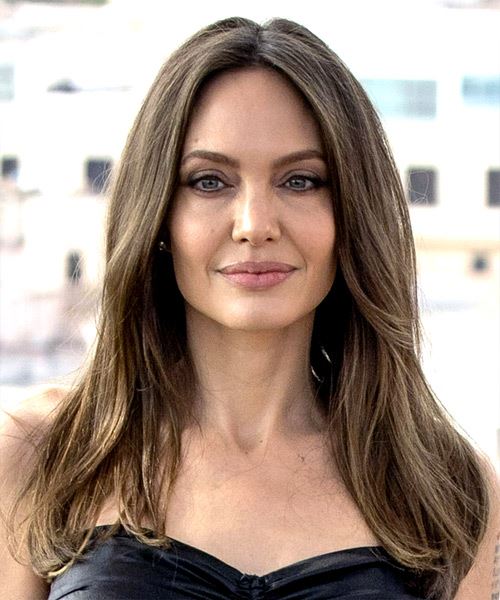 We can't get enough of Angelina Jolie's chic yet casual hairstyle.
It's true that bangs can help you achieve your desired look by drawing attention to your best features and hiding or flattering your worst ones. Bangs, in particular, can assist accentuate your eyes. Select fine, wispy bangs that fall straight down or to the side to draw attention to your wide eyes.
Maintaining healthy hair ends requires a trim every 4 to 6 weeks, especially if you plan on straightening your hair frequently.
Long straight chocolate brunette hairstyle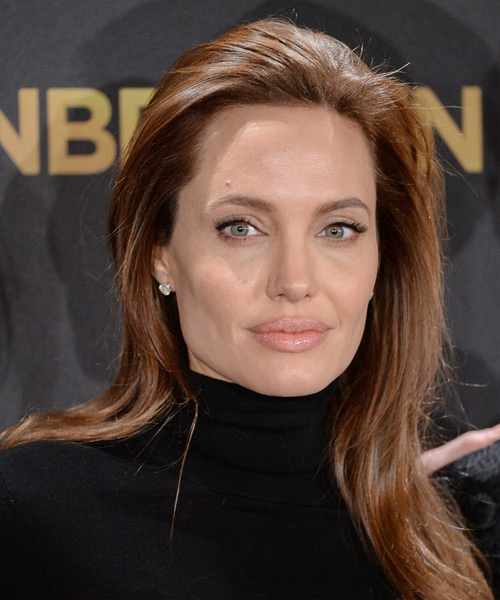 This effortless look is achieved by blow-waving the hair smooth and leaving it out to flow over one shoulder. A trim every 4–6 weeks will keep your hair looking and feeling healthy and complete this style, which is ideal for those with fine to medium hair.
Long wavy dark mocha brunette hairstyle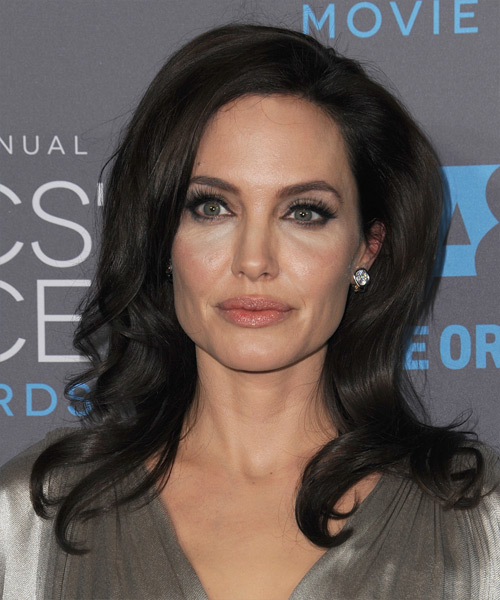 Beautifully blow-waved from the mid-lengths to the ends, this black mane has the movement and structure that make it a perfect style for framing a long face. Hair products are required to control frizzy hair, and split ends can be avoided by getting frequent trims every 4-8 weeks.
READ ALSO: