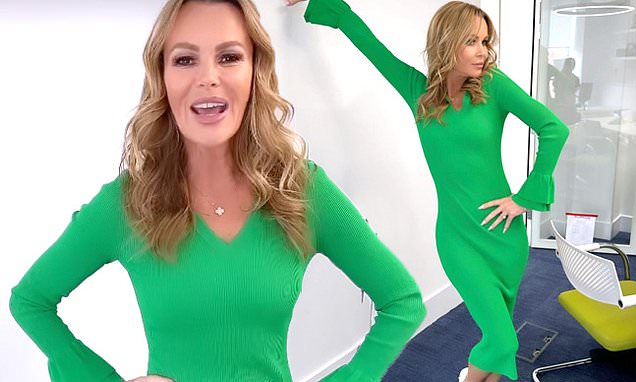 Amanda Holden turned heads on Monday morning at Heart FM in London's Leicester Square in a green bodycon midi dress and white stilettos.
Amanda Holden strikes a posture in a slinky green midi dress while posing for Heart Radio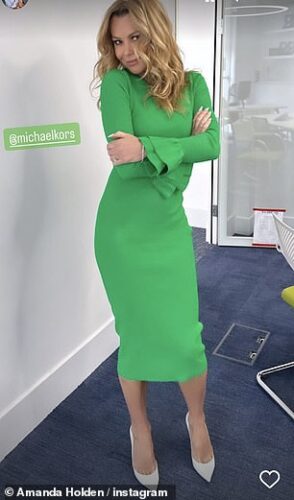 The 52-year-old judge from Britain's Got Talent has returned from a vacation in Los Angeles to resume her role as co-host of the radio station's morning program.
Amanda posted a photo of herself in a Michael Kors dress with double bell cuffs showing off her toned arms on Instagram Stories.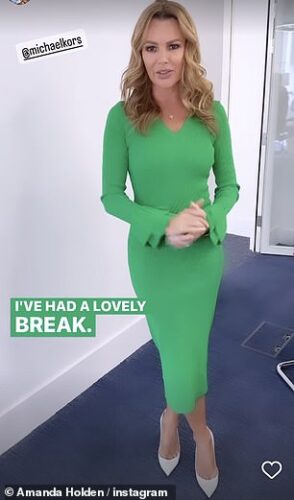 She wore a V-neck dress with brand new pointed heels and chose to elongate her nails with stilettos.
The actress left the radio studios with her youngest daughter Hollie, 11, in tow, wearing a simple denim jacket over top and carrying her possessions in a stylish white top-handle bag.
Amanda, who was preparing to go on air, applied the finishing touches to her look by curling her hair and applying immaculate makeup.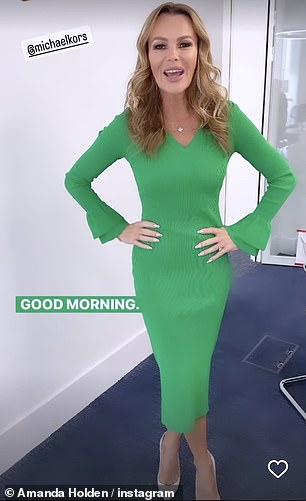 Hollie, meanwhile, wore a black leather biker jacket over a Breton-striped blouse and wide-leg trousers.
Amanda recently gave an interview to OK! Magazine in which she discussed being photographed without a bra: 'I'm not braless. The fact is, I'm wearing SKIMS [bras], but my nipples are always affected by the cold.
There's nothing I can do about it. It's like the Princess And The Pea – 20 mattresses down and you still see my nipples. They show through anything. They're like my compass. Point away, I'll never get lost.'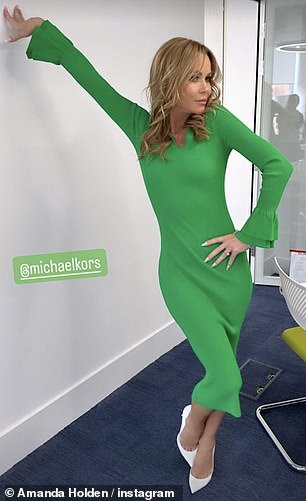 Amanda also revealed that she wants her family to be the next Kardashians, but her husband Chris Hughes is skeptical.
The TV personality has two daughters with the record producer, Lexie, 17, and Hollie, 11, and thinks the whole family would make great TV.
She told OK! Magazine: 'I would do it. Chris wouldn't. I've said, "Right, if they offered us millions to be the new Kardashians, would you do it?" And he goes, "No." It's a shame. I always think we would be quite fun.'
READ ALSO: