Amanda Holden posted a photo of herself on Instagram, and in it, she made a joke about the buttons that mysteriously emerged on the front of her skintight black shirt.
Amanda Holden flaunts her ageless form in a "easy access" skirt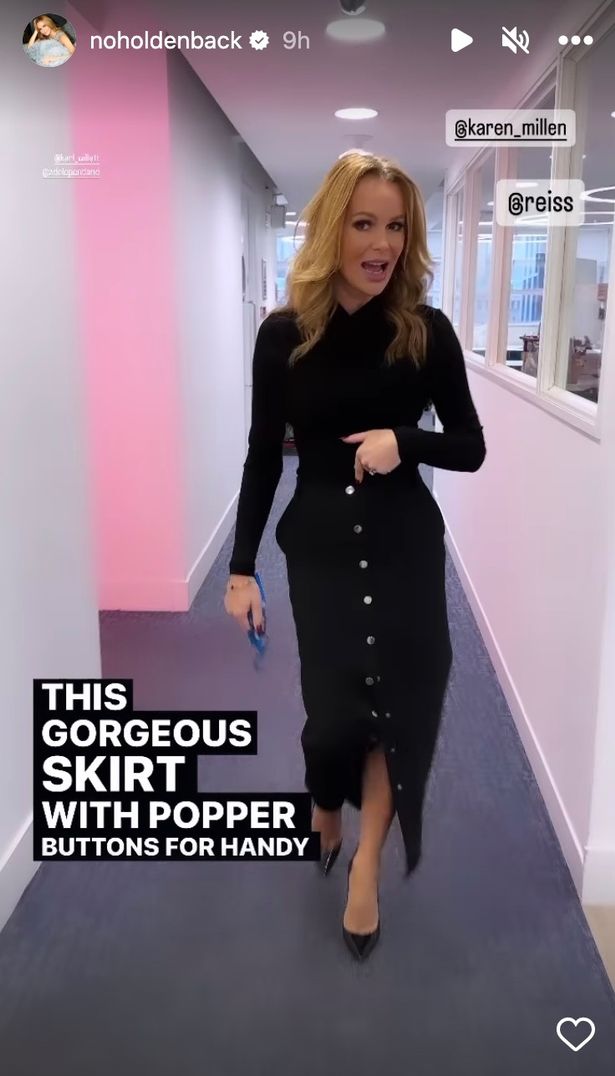 Amanda Holden, a judge on Britain's Got Talent, posted an Instagram photo of herself in a skintight skirt with a sarcastic caption to show off her exquisite sense of style.
The 52-year-old TV presenter looked stunning in a black top and skirt set that included popper detailing that clung to her curves in all the right places.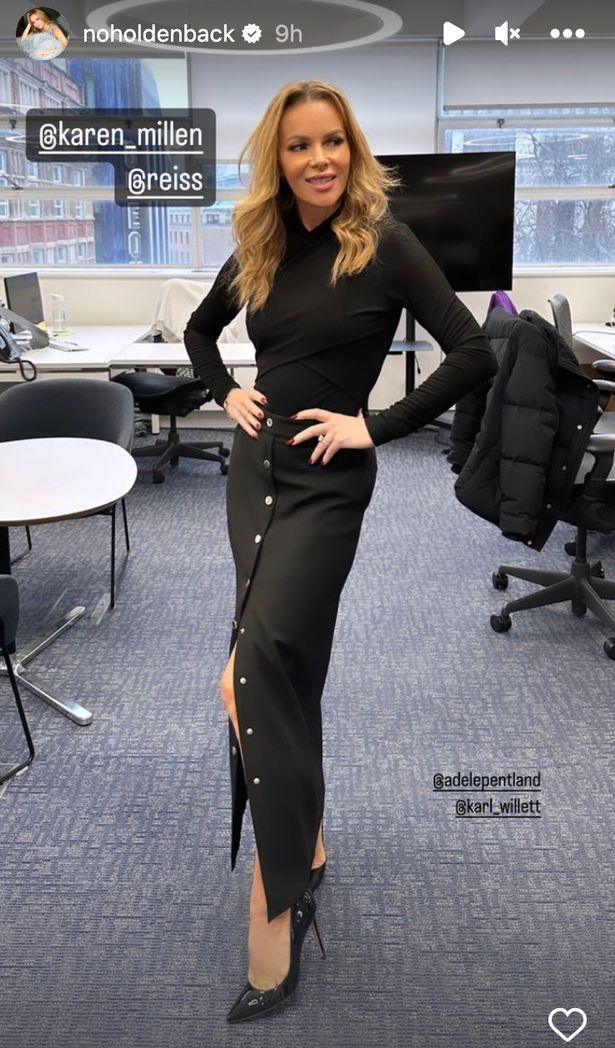 She made a humorous allusion to the outfit's functionality in the social media post, writing: "Good morning, happy Thursday!
"This gorgeous skirt, with popper buttons for handy access – or if you need to go to the loo – is from Karen Millen."
The judge on Britain's Got Talent has been flaunting her recent wardrobe choices, such as when she walked through Leicester Square in London wearing a green outfit last Friday.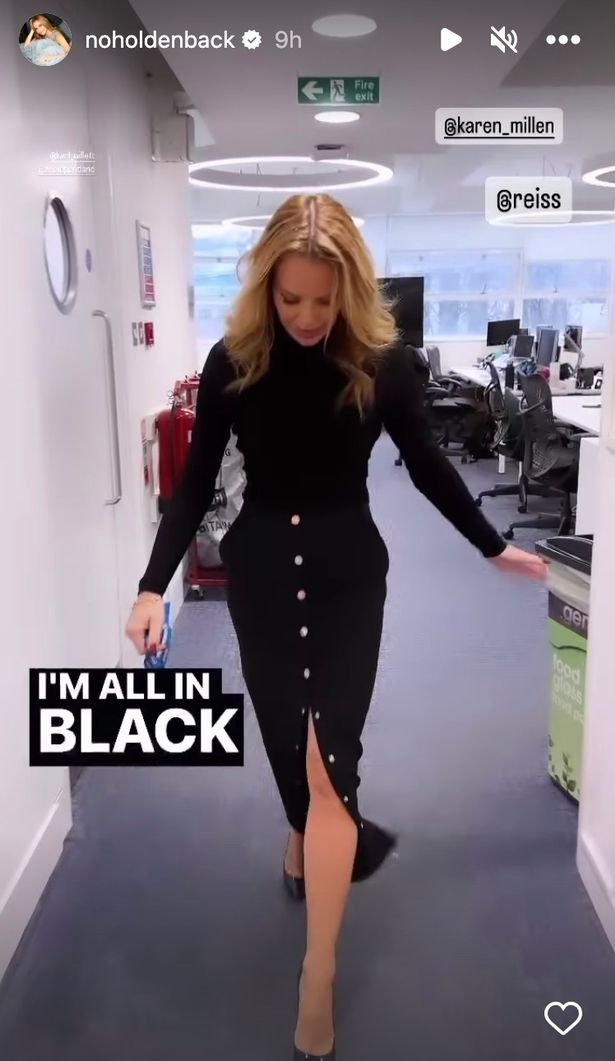 She accessorized her fashionable outfit with large sunglasses and a black longline winter coat.
Amanda has recently spoken about her time spent together with judge Bruno Tonioli on the forthcoming series.
The celebrity spoke highly of the "bonkers" judge and said that tensions between them were nonexistent. She went so far as to say that Bruno was an excellent choice to join the panel.
Amanda and her co-star Alesha Dixon reportedly hesitated before signing their contracts for the show.
According to rumors, they were hesitant to hire Bruno because they were unhappy that his salary of £850,000 was the same as theirs.
Amanda, in spite of the hiccup in the beginning, now appears to be thoroughly enjoying her time on the show and impressing viewers with her impeccable style.
Amanda, a judge on the ITV talent program for the past 17 years, said in a recent exclusive interview that she had no plans to leave the show.
The host joked that she'll "probably be carried out on a stretcher" if she stays on the show for 18 years, but that's her ambition.
She said, "I mean I'm definitely doing one more year after this.
"If I do 18 years which is what it would be I will feel so privileged and lucky because it was never a job I expected to do this long."