As Amanda Holden returned to the Heart Radio studios in a micro skirt, she almost exposed too much of her leg.
On Wednesday (November 8), Amanda posted a video on her Instagram Story showing off her latest outfit, while giving fans a description of it.
Amanda wore a long-sleeved jumper and a yellow tweed jacket for her latest ensemble.
As for her hair and makeup, Amanda kept her honey blonde locks in lush waves and wore her go-to glam.
An image shows Amanda cheekily posing on a platform with her leg spread wide.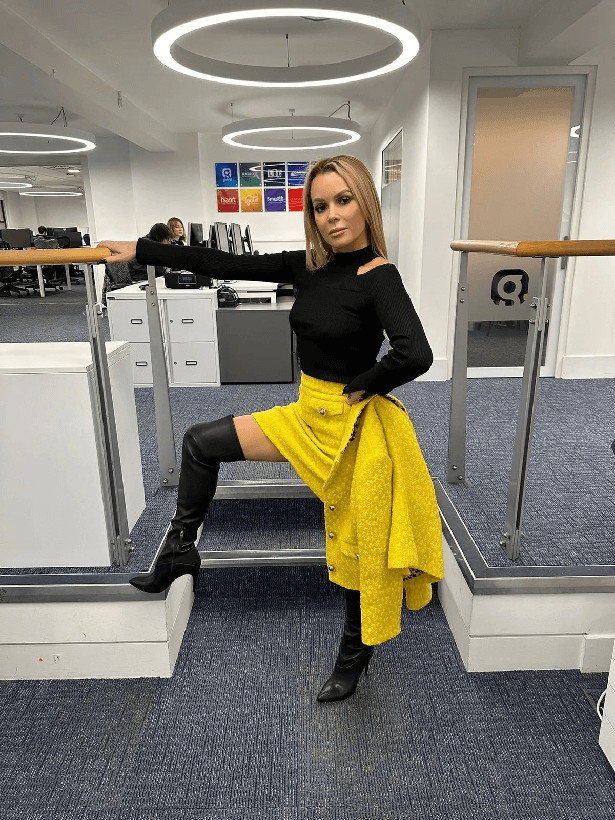 Last Wednesday, also at the Heart FM office, Amanda Holden showed off her boots, lifted her skirt and appeared more cheerful.
Under a grey low-cut jumper from Pretty Lavish, she wore a slender pleather skirt from Sosandar, kicking out with her boots from LK Bennett to show off her legs.
In front of the camera, she said: "Good morning, happy humpy day. Pinch, punch, rabbits, all those things. 54 sleeps 'till Christmas. This jumper is from Pretty Lavish. Absolutely gorgeous. Really nice actually for Christmas."
As she kicked the air, she continued: "The boots are from LK Bennett," before doing a twirl and getting up close to the camera, singing: "54 sleeps till Chrimbo!"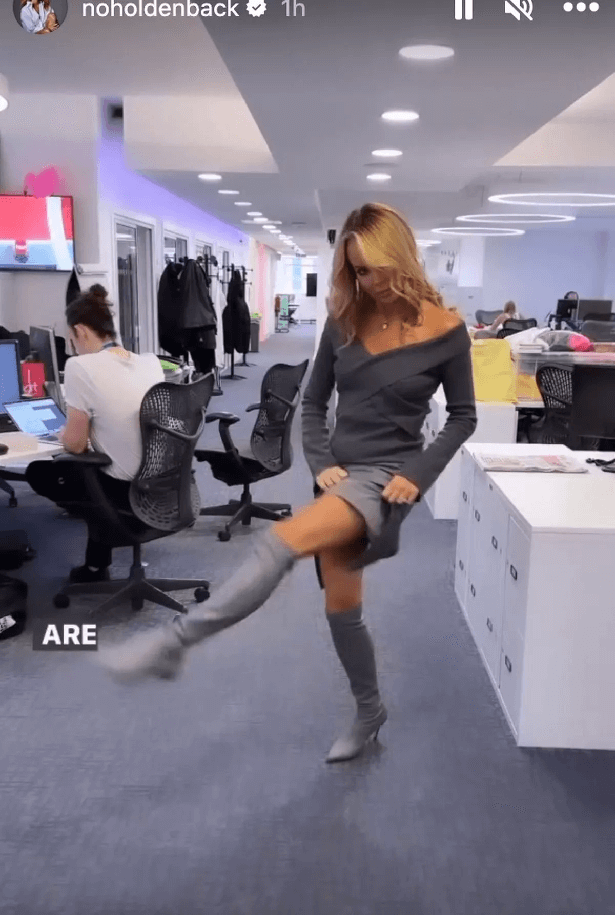 About Amanda Holden :
Amanda Louise Holden (born 16 February 1971) is an English media personality, actress and singer. Since 2007, she has been a judge on the television talent show competition Britain's Got Talent on ITV. She also co-hosts the national Heart Breakfast radio show with Jamie Theakston on weekday mornings.
Holden's first television appearance was as a contestant on the game show Blind Date in 1991. From 2006 to 2008, Holden appeared as Sarah Trevanian in three series of ITV's Wild at Heart co-starring Stephen Tompkinson.