A thinner face can help you conceal your real weight.
A slim face does help you, not only look younger but also skinnier if you're hoping to lose weight. It doesn't need to be too picky to use cosmetic surgery to thin your face; these following methods may help you:
1.    Use bright colored lipstick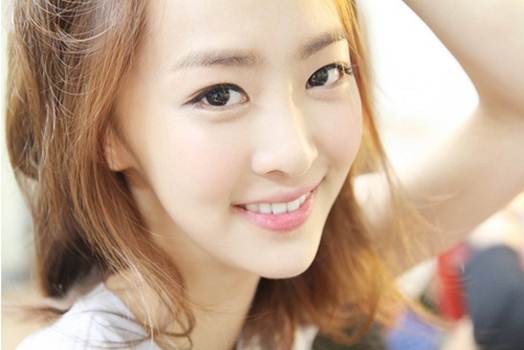 Neutral colors or pink lipstick are great choices for you
To slim down your face with makeup; you should use suitable and bright colored lipstick. You should absolutely stay away from red colored lipstick; instead, use colors that are not too prominent and it would be better to get on well with your skin tone to create the harmony between lips and your face. This makes your lips look wider and longer, and also thinner your face.
2.    Apply bronzer to slim down your checks
If you're looking for a way that helps your cheeks no longer look choppy, so this is a useful guide for you: First of all, to achieve the effect, you need a good quality bronzer. The trick is to apply bronzer that is darker in color than your skin tone along the hollows of your cheeks to emphasize on your cheekbones.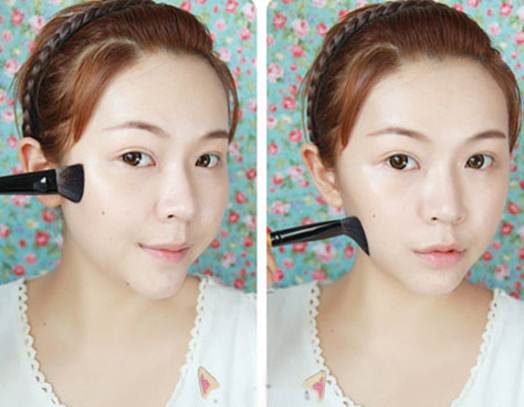 Apply bronzer on your cheeks and then drag the brush downward your chin
Compared to your skin tone, the dark color of the bronzer would probably create the illusion of a slender and angular face; turn a choppy face into a charming heart-shaped face.
3.    No blusher
The more you use blushers, the more your face looks rounder. If your cheeks are chubby, so don't apply blushers, as using them only emphasizes this shortcoming. However, if you still want to use blushers, keep in mind that only use neutral colors or brown, don't use pink blusher.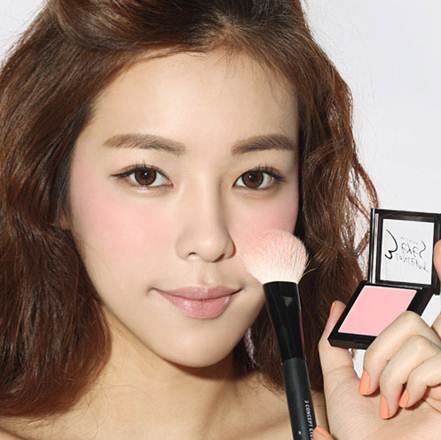 Besides using soft, neutral colors; lightly swirling the brush on your face to make it look longer.
The more you use eye brow, the more your face looks thinner. By emphasizing on your eyes, you can hide those rounded contours on your face. However, do not overuse eye shadows; only apply them enough to draw intention to your eyes.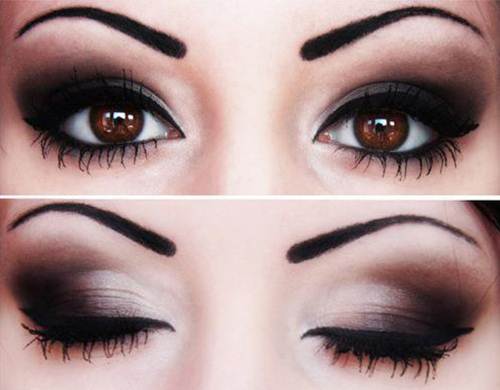 By using dark eye shadow, eye liner and mascara, your face will look thinner.
5.    Apply bronzer to your jaw line
If you're tired of your double chin, this tip will be your savior. Bronzers that are darker than your skin tone can help you conceal the appearance of your double chin.
This make up method creates a dart area in your chin and helps you conceal your double chin. However, you also shouldn't use bronzers that are too dark, as it may cause opposite effects and draw people's attention to your chin.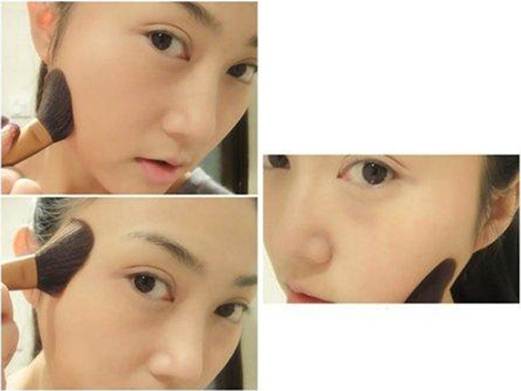 Use a brush evenly swirl bronzing powder from two sides of your face to your jaw bone and under your chin.
6.    Don't pluck your eyebrows
Bushy eyebrows may help your face look thinner, as they can balance rounded contours on your face. You should only need to trim those deviated eyebrows instead of pruning them, as pruning actually will not thinner your face as you may thought.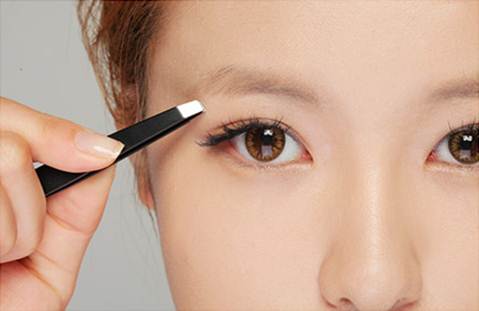 A lot of people usually pluck their eyebrows. And for getting a thinner face, you should give up this habit.
7.    Moisturize your skin
Moisturizing helps with brightening your facial skin, avoiding dry and blotchy skin. A shiny skin can make your face look a little thinner. For best results, you should use high-quality and natural origin moisturizers.