Christmas is just around the corner and that means there are parties and get-togethers ahead. Add a fun festive twist to your look by trying out something new when it comes to your beauty look. 
Festive Nails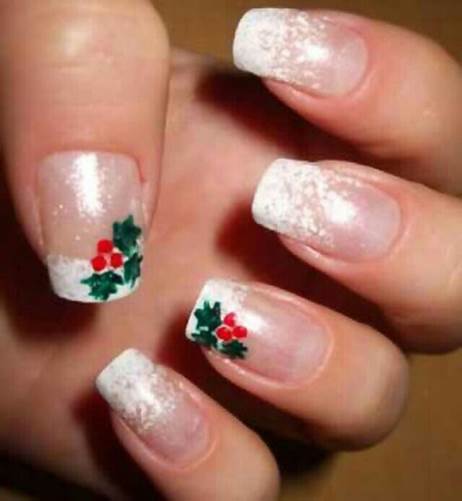 Nail art has developed hugely in the last few years: it's never been easier to get a fun themed manicures with heat-application or quick stencil applications that are easy to apply and make your nails look polished and professional. For a full on look, try stamping some festive holly on to snow-flecked nails or go subtle with a block matt gold polish for a elegant look that still has that Christmas cheer.
Vintage curls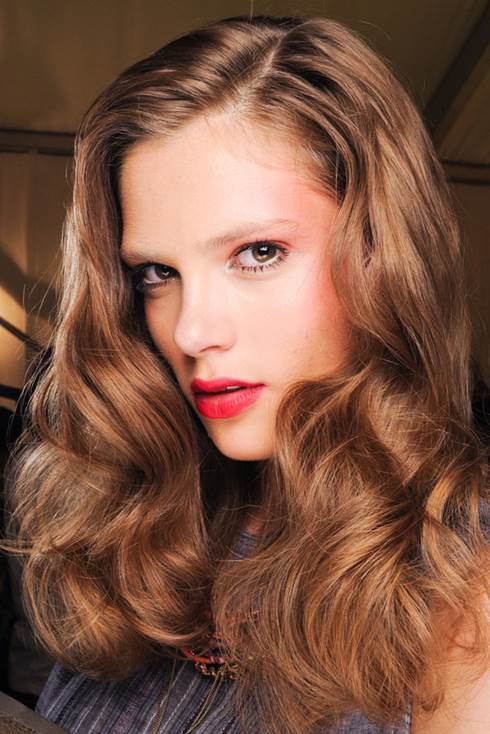 Christmas is the perfect time to enjoy experimenting with your look. Vintage curls are everywhere on the red carpet and add a glamorous, polished vibe to your party outfit. Opt for bouncy loose curls – they're low fuss and will stay put with hairspray.
Structured Eyebrows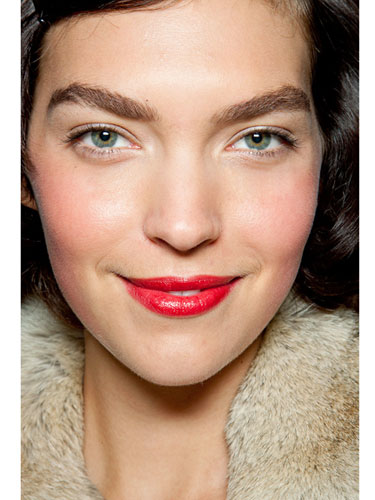 Structured eyebrows are a big beauty trend at the moment – if you don't have naturally busy brows, use an eyebrow pencil in a natural shade to add to your existing brows. Get a wilder look by brushing your eyebrow hairs to stand up but keep the look structured and tidy.
Red Matt Lips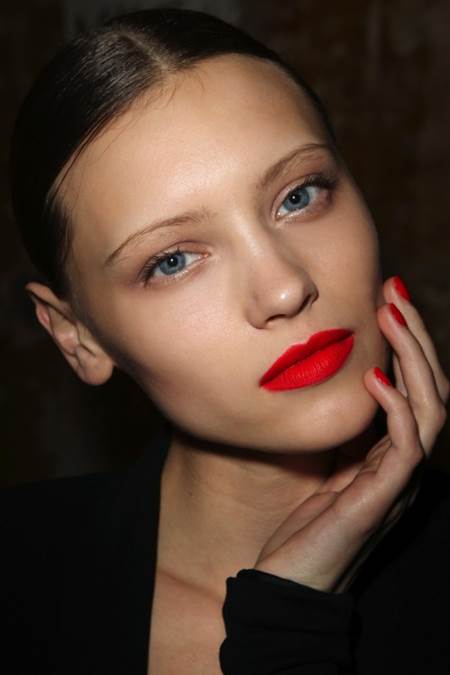 Try an updated version of the classic red lip by trying out a matt red shade – make sure the look is clean with flawless edges by using a precise lip brush. 
Sparkling Eyes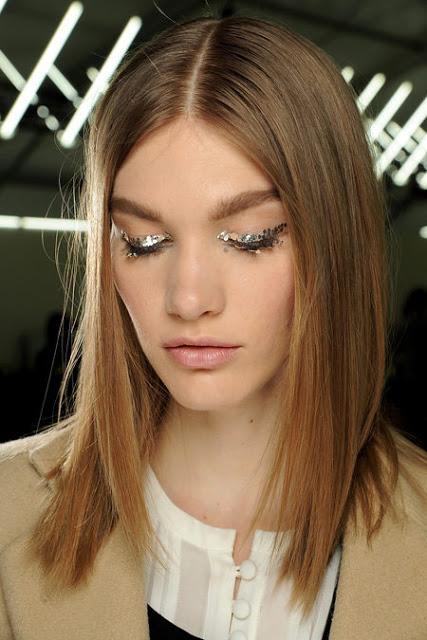 Glitters, gold and silver are great eye makeup looks for the festive season – take the look up a notch by trying a metallic applique (like the one pictured) or slick on a dark liquid black cateye over smooth solid gold or silver eyeshadow for a simple yet statement beauty look.