Losing their virginity at a surprisingly young age, these 5 celebrities can barely remember the days they were virgins! One star claims that he first had sex aged 8, while another even says their first time was with their babysitter! Here are 5 celebrities who decided to just "get it out of the way" and lost their virginity before their mid teens.
Anthony Kiedis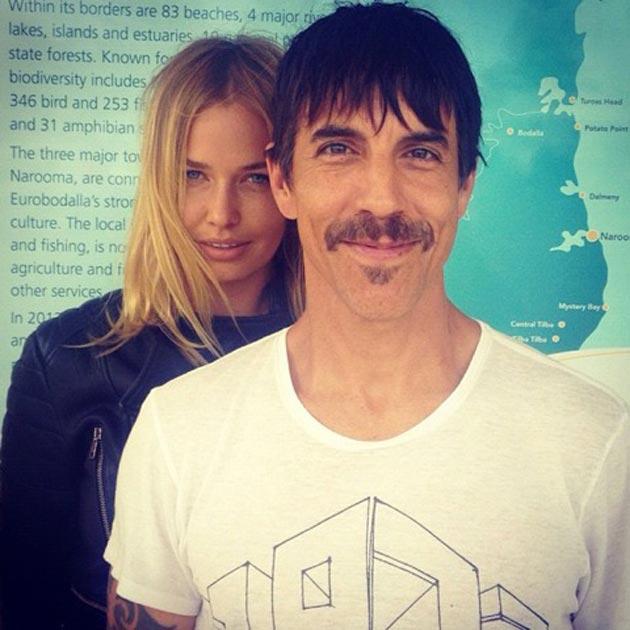 Anthony supposedly lost his virginity aged 12 to one of his father's girlfriends: "One night, when Anthony was 12, he went with his father to the Rainbow Room and Blackie's girlfriend is there dancing for him. And Anthony asks, 'Dad, can I have my first sexual experience with your girlfriend?' And Blackie says, 'Sure, son.' So they go back to the house, and his dad builds a big bed out of four mattresses in his room and puts the girl in next to him. And that's how he (loses his virginity)."
Chris claims to have lost his aged just 8:  "By that point, we were already kind of like hot to trot, you know what I'm saying? Like, girls, we weren't afraid to talk to them; I wasn't afraid. So, at eight, being able to do it, it kind of preps you for the long run, so you can be a beast at it. You can be the best at it".
'Slipknot' musician Corey did it with his babysitter: "I am so f**king ashamed to say that I lost my virginity when I was 11 years old… It was with a very f**ked up and very giving babysitter, let's put it that way! I don't think I was very good at it that first time, though. After that I had a dry spell until I was 13. I was a bit better at it all by then, I think. I hope so anyway."
Iggy had sex aged 13 when she used to sneak out at night: "When I was 13, I got a fake Id. I'd go out, get hammered off my face in nightclubs because I thought that made me an adult, meet older guys who thought I was older, and go f**k them. I'd do that all the time."
Tiffani went all of the way aged 14: "Now, having a daughter, it's really hard to talk about (losing my virginity)! I'm not going to be dishonest with her (about sex) because honestly, for me, I think my mom can at least rest easy that it wasn't a one-time thing. I was actually with the guy for five years."