After being stuck inside all winter and most of spring, it's safe to say that everyone is looking forward to the arrival of summer this year. And, if you're having a baby this summer, you have even more reason to get excited! From going on outdoor strolls and picnics with your precious little one to picking out cute baby clothes for their summer wardrobe, there's so much to look forward to in the warmer months ahead.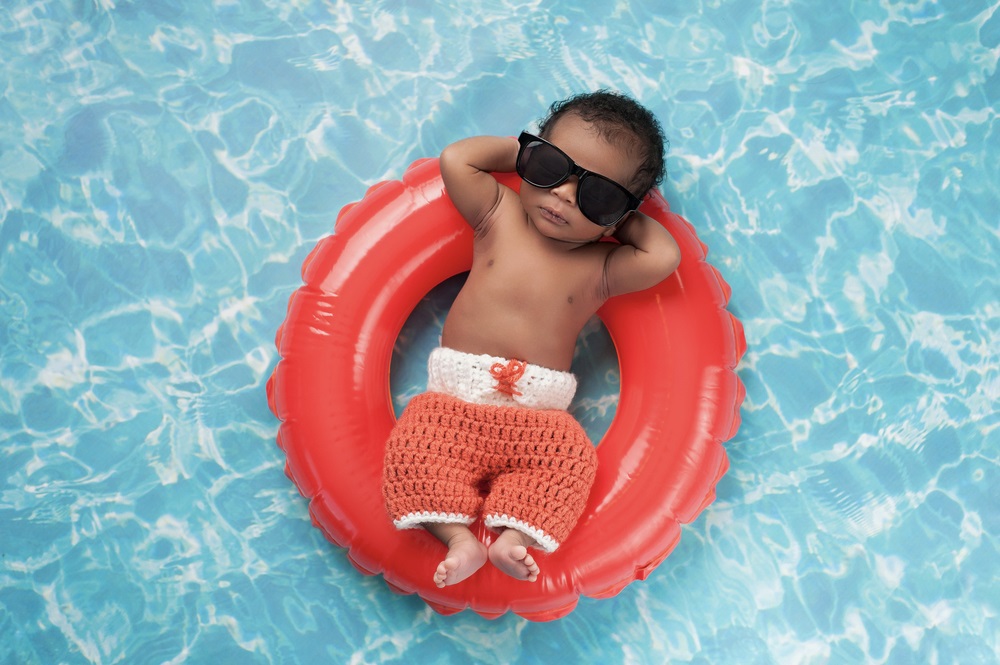 Source: Katrina Elena/Shutterstock.com
If you love the warm weather and sunshine, why not commemorate the season with a summer-inspired baby name? Whether this is your first, second or third baby, you're bound to fall in love with a name that reminds you of all the best things about summer. To help you pick a name for your sweet ray of sunshine, we've compiled a list of summer-inspired baby names. Enjoy!
Summer Names for Boys
Expecting a baby boy this summer? Get ready for a lot of fun! Here are a few baby boy names that perfectly capture the feeling of summer.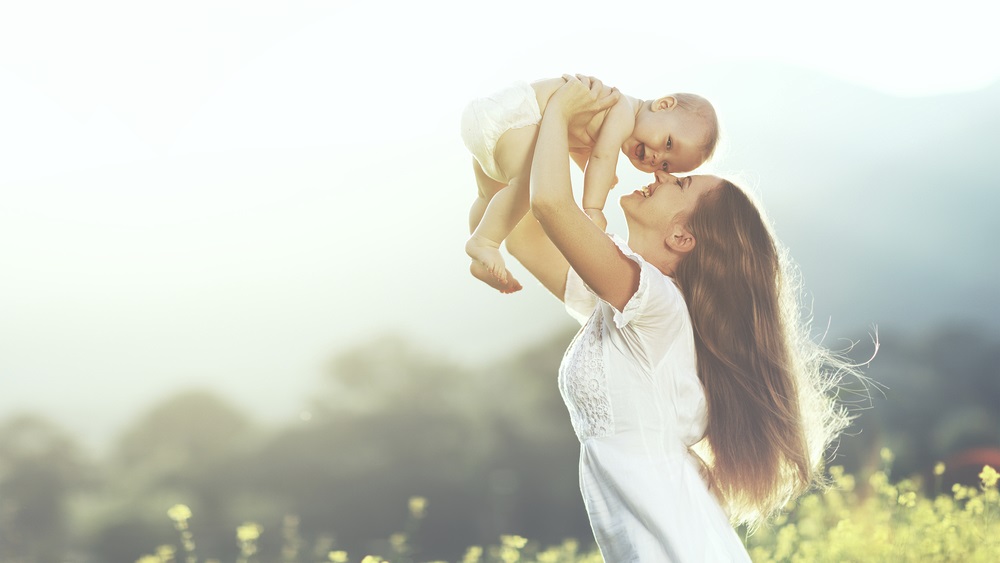 Source: Evgeny Atamanenko/Shutterstock.com
The name August has skyrocketed in popularity in recent years, with everyone from Princess Eugenie to Mandy Moore giving their baby boys the moniker in early 2021. In fact, the name jumped more than 500 spots on the Social Security Administration's baby names list from 2004 to 2019. The month of August was named after Augustus Caesar, the first Roman emperor and the great-nephew of Julius Caesar.
If you're a fan of short names, Ari is a great summer name for a boy. Meaning "lion" in Hebrew and "eagle" in Old Norse, Ari is associated with strength and nature. Of course, if you aren't a fan of short names, Ari could also be a cute nickname for Arian, Archer or Aaron.
Meaning "sun" in Persian, Cyrus would be a fitting name for any baby boy. After all, your entire world will revolve around him once he makes his arrival! Although the name most notably refers to Cyrus the Great, many people today associate the name with famous singer Miley Cyrus.
Similar to August, the month of July is also named after a famous Roman statesman. Of course, we're talking about none other than Julius Caesar, the all-powerful dictator of the Roman republic. Etymologists say that the name Julius may also be a reference to the Roman god Jupiter. Either way, this baby name gives an air of power, strength and elegance. 
If you're looking for a strong, multi-cultured name, Kai—possibly short for Kaius—could be perfect for your little boy. This trendy unisex name has various origins and meanings, such as "sea" in Hawaiian, "ocean" in Japanese and "keeper of the earth" in Scandinavian.
Parents of Scottish ancestry may already have this adorable baby name on their list. Derived from Latin Columba, Callum is a Scottish Gaelic name meaning "dove." This fast-rising name is a lovely way to pay homage to your Scottish roots. An added bonus: Cal is a great nickname!
You don't have to believe in horoscopes to name your baby Leo. A name of Latin and Greek origin, Leo means "lion." According to the latest data from the Social Security Administration, Leo is the 40th most-popular boy name in the United States.  
There's something about "Z" names that are just so cool-sounding, and Zephyr is no exception. The name stems from Greek mythology: Zephyrus was the Greek god of the west wind. If you're looking for a name that reminds you of a light summer breeze, Zephyr could be it.
Summer Names for Girls
There's so much to love about having a baby girl in the summertime. First and foremost: the clothes! From bright and cheery colors to the most adorable baby girl dresses, you should have no trouble dressing your little one for warm weather. 
Still searching for a name for your sweet pea? Here are a few of our favorite summer-inspired names for girls.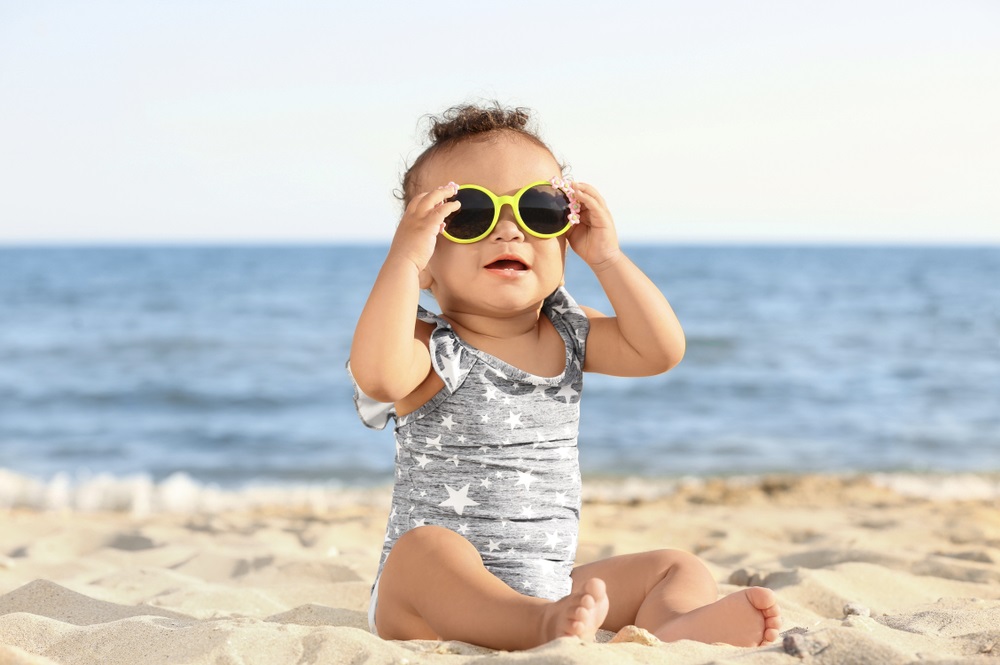 Source: Africa Studio/Shutterstock.com
A variation of the name Eve, Ava has been a popular name in the United States for several decades. This fresh-sounding name has several origins and meanings. In Hebrew, the name means "life," while in Latin, it means "birdlike" and "blooming." 
It's not hard to see why this girl's name makes the list. Coral is a nature name that refers to semiprecious sea growth, often bright red and deep pink in color. If Coral isn't your style, you could also opt for Coraline, Coralie or Cora.
In Greek mythology, Iris was a messenger of the gods and the personification of the rainbow. Of course, most people associate Iris with the beautiful flower that blooms in a variety of colors. 
A sweet-sounding nature name, Juniper is a coniferous tree with leaves that smell like lemons or apples when they're crushed. Juniper is an adorable name for a little girl, and it even comes with two equally adorable nicknames: Junie or June.
Wildly popular in France, Océane has only recently been discovered by parents in the United States. This beautiful name (which means "ocean" in French) is pronounced "oh-see-ahn" in France, where it has long ranked in the French Top 50. However, American parents without strong ties to France may prefer Ocean—the English spelling of the name—instead of Océane.
Bob Marley, one of the most notable pioneers of reggae, may be behind the rise of this unisex name (that, and perhaps the 2008 blockbuster, Marley & Me). The name Marley is of English origin meaning "pleasant seaside meadow."
Marina is a lovely name with a Latin origin meaning "from the sea." If you aren't a fan of Marina, consider Maris and Marissa, two girl names that also mean the sea.
Love botanical names? Consider the name Zinnia for your baby girl. An energetic-sounding floral name, Zinnia is a plant within the Daisy family that is known for its bright, showy flowers. Zinny would be an adorable nickname!
There's a lot to love about summer: warm weather, backyard barbecues, beach days—we could go on and on. And with a brand-new baby in tow, the season is bound to be even more exciting and special. So grab a seat by the poolside and warm up to one of these summer baby names that will provide year-round summer vibes.