The frontrunners On Monday night, the Boston Celtics will travel north of the border to face the Toronto Raptors in the second game of a back-to-back. The first tap is scheduled for 7:30 p.m. EST.
Latest injury status of Robert Williams III and Marcus Smart updated by Celtics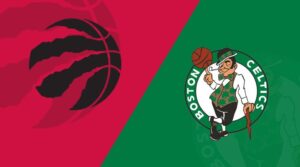 The Boston Celtics is playing as if they were dissatisfied with just reaching the NBA Finals last season. Boston is off to the best start in the NBA this season, thanks to MVP-like play from Jayson Tatum and nearly equally dominant play from his running mate, Jaylen Brown.
Coach Joe Mazzulla stated on Sunday that Robert Williams III (knee) is "pretty close to returning."
Williams, who has yet to make his season debut while recovering from his latest knee surgery, took part in a scrimmage during the Celtics' shootaround on Wednesday and is progressing well.
Boston has avoided providing a specific return date, but Williams' agent recently suggested that the star big man could be back in action before Christmas. In any case, once cleared, Williams will most likely be eased back into the mix.
Smart (hip) is out for Monday's game against the Raptors.
Due to a hip contusion, Smart will miss the first half of the Celtics' back-to-back set.
Malcolm Brogdon and Payton Pritchard are both candidates for expanded roles in his absence.
With a day off in between games, the Toronto Raptors are 12-11 and better rested than the Celtics. This season, the Raptors have been a completely different team at home than they have been on the road. Toronto is 3-9 on the road, having lost to teams like Detroit and San Antonio. However, at home, the Raptors are 9-2 and have defeated heavyweights such as Cleveland (twice) and Atlanta.
Porter (toe) is listed as out for Monday's game against the Celtics by the Raptors.
Porter hasn't played since November 14 because of a dislocated toe on his left foot. When the veteran forward is cleared to return, he will play only a minor role in head coach Nick Nurse's rotation.
Juancho Hernangomez (ankle) is listed as questionable for Monday's game against the Celtics.