The Memphis Grizzlies will be going for their fourth consecutive win when they face the Charlotte Hornets on Wednesday night. Memphis is 6-4 in its last 10 games against Charlotte.
Latest news on Ja Morant and LaMelo Ball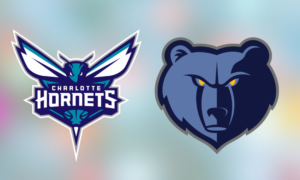 The Grizzlies played well over the past week and come into this game on a three-game winning streak. They will try to keep the momentum going with a win over the Hornets, which will give them their fourth win in a row and fifth win in their last seven games.
Ja Morant supplied 35 points (13-23 FG, 1-5 3Pt, 8-10 FT), eight rebounds, five assists, one block and one steal across 33 minutes during Sunday's 118-108 victory over the Kings.
The fascinating aspect of Morant's performance was that he got to 31 points with only one three-pointer, relying on 18 attempts inside the arc and a productive night at the charity stripe. Morant also gave fantasy managers great secondary numbers in the win.
Injury Reports: Brandon Clarke (Hip) and Desmond Bane (Toe) are questionable for this game.
The Hornets followed up their win over the Thunder with two straight losses. They will try to snap their streak with a win over the Grizzlies, which will give them their second win in their last four games.
LaMelo Ball logged 24 points (9-22 FG, 3-10 3Pt, 3-3 FT), seven rebounds, six assists, two blocks and three steals across 38 minutes during Monday's 121-115 loss to the Lakers.
Ball didn't have his most efficient shooting night, but he made a big impact in a variety of other areas. Ball's most outstanding fantasy contributions were on defense, as he chipped in a pair of blocks and three steals. He's swatted four shots over his past three games after notching only two blocks over his first 11 contests of the campaign.
Injury Reports: Cody Martin (Knee) and Kelly Oubre Jr. (Hand)