On Friday, Victoria Beckham stunned supporters by appearing in a photo shoot for her new collection without wearing a bra.
The spectacular backless gown Victoria Beckham wore recently has divided her fans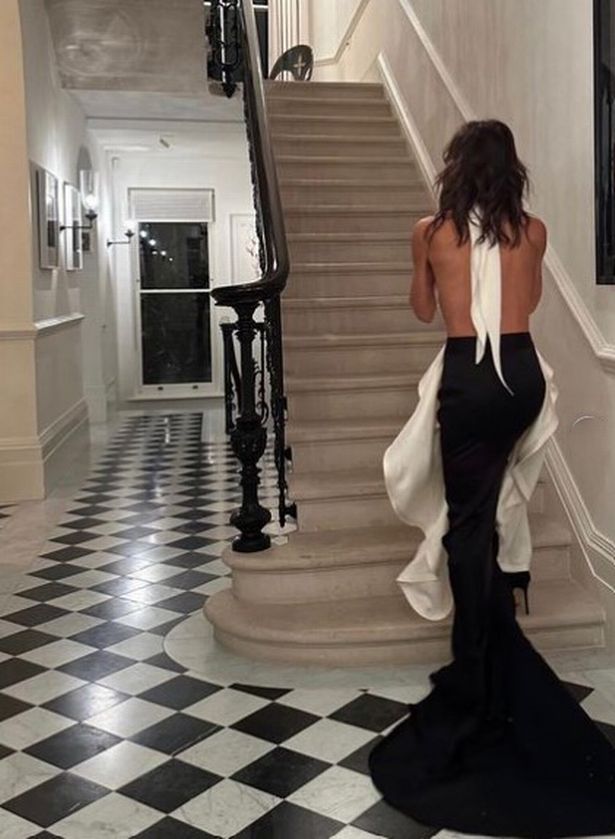 Victoria Beckham dressed scantily in a dress from her high-end fashion label, but not all of her followers approved of the outfit.
The former member of the Spice Girls posted a photo of the stunning outfit on Instagram; it was actually two hues joined together.
The dress had a halter neck that tied behind her neck, a gorgeous black fishtail skirt, and exposed her back.
Victoria accessorized her lovely neutral makeup with black stiletto heels and wavy balayage hair.
One admirer exclaimed, "How gorgeous is this dress"  in response to the star's attire. As one person put it, "obsessed."
Several supporters were not enthusiastic, drawing comparisons to a housekeeping outfit.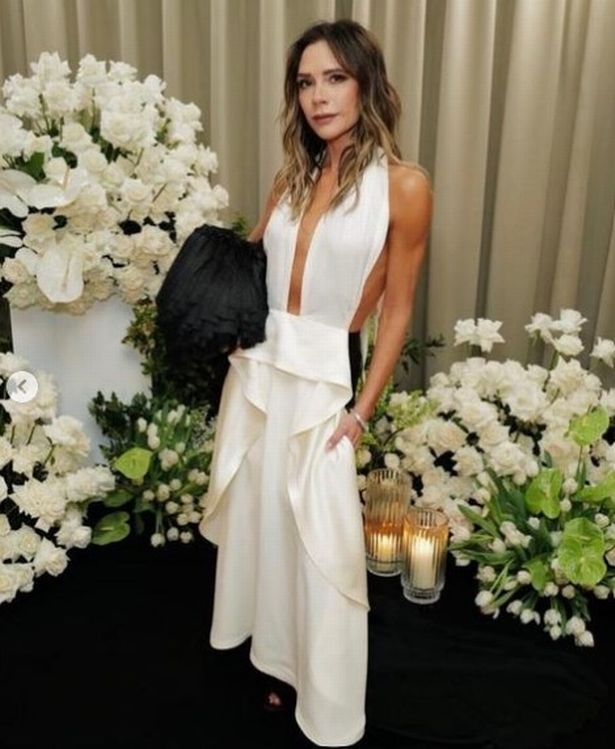 One admirer wrote, "It's nice but looks like an apron or maid."
Another person commented, "It looks like a cooking apron over a black dress."
The star's clothing line has had financial difficulties in previous years, but recent rumors indicate things are looking up.
The fashion business has turned a profit after losing money for 13 years, with sales increasing by 42% to £58 million.
David Belhassen, an investor in Victoria's brand, has said that when the company files its finances for the 2022 fiscal year in December, Victoria would make her many opponents eat their words.
Her success, he added,  "The key to her eventual triumph lay in Victoria's diversification into accessories—particularly her signature 'watch chain' pouch handbags—and in the runaway success of her makeup range."
Company insiders have confirmed that the new chain strap pouch handbag Victoria debuted during her Spring/Summer '23 show in Paris last September has become a sought-after "hero" item and has sold out.
The beauty and skincare division, which began in September 2019, is expected to contribute half of the fashion label's projected £100 million in income over the "next couple of years."
READ NEXT: