Posted by Katie F.

on March 15th, 2011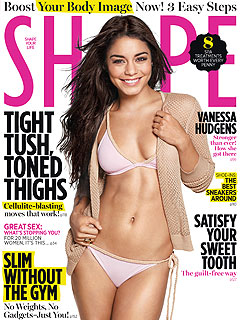 Vanessa Hudgens is making headlines for another naked photo scandal similar to those she's had in the past. But, in the new issue of Shape, the 22-year-old actress opens up about more normal aspects of her life.
She discusses the factors leading to her breakup with Zac Efron, her boyfriend of more than three years. Hectic working schedules and trying to maintain a long-distance relationship was the most challenging part.
"When you don't have face-to-face time, it's just different. Having an iPhone helped, but it wasn't the same."
Still, Hudgens doesn't regret her time spent with Efron.
"We grew up together. It was nice to have someone to share all of those experiences with. It was a good thing. The relationship kept me grounded, and because I was with someone who knew me so well, I didn't need to try to be someone I'm not."
As for the future, Vanessa is already thinking about long term goals. She loves children and wants a husband and a baby by the time she's 30.
Category:
Celebrity Breakups
,
Vanessa Hudgens
,
Zac Efron