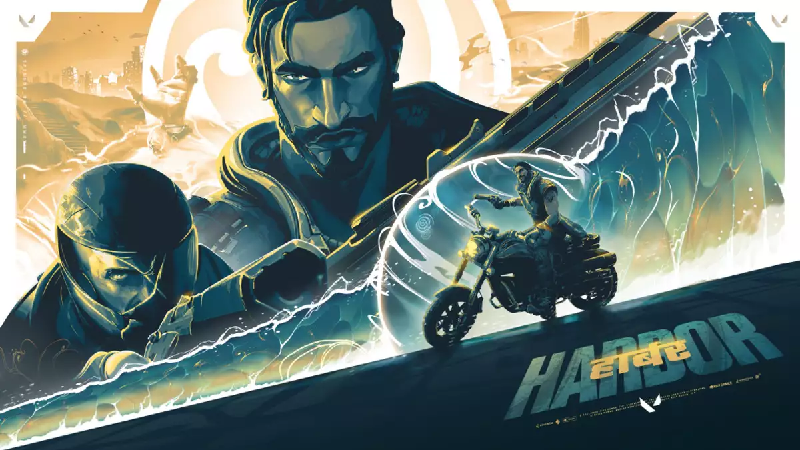 New Valorant Agent 'Harbor' : release date
The newest Agent, Harbor, will likely be released alongside the next Act update (Episode 5 Act 3), which will be released on October 18, 2022.
Previous Harbor Teases
Valorant data miner ValorLeaks had determined that the next Agent had the in-house production name "Mage". Additionally, patch 5.03 placed an in-game email in the basem*nt of the Range.
https://twitter.com/ValorLeaks/status/1540466041507221505
Valorant Agent 'Harbor' (Mage) : Abilities
Mage's abilities are as follows :
Bubble(E): EQUIP bubble and enter into a phased state to place down a bubble by pressing the ability key. Activate to create an impenetrable bubble. Bullets cannot pass through.
Golem(X): EQUIP the Golem doll. Fire to throw down. All teammates will get a regeneration buff, and enemies will get decay debuff.
Vision Taker(C): EQUIP a distortion wall launcher. FIRE to create a small line of distortion. Enemies will get briefly blinded if they walk through.
Tartarus Pit (Q): EQUIP a Tartarus charger. FIRE to launch a shot that deals some damage and slows players within the zone.
Valorant wiki :
Valorant (stylized as VALORANT) is a free-to-play first-person hero shooter developed and published by Riot Games, for Microsoft Windows. First teased under the codename Project A in October 2019, the game began a closed beta period with limited access on April 7, 2020, followed by an official release on June 2, 2020.
Developer(s)
Riot Games
Publisher(s)
Riot Games
Director(s)

David Nottingham
Joe Ziegler

Producer(s)

Anna Donlon
John Goscicki

Designer(s)

Trevor Romleski
Salvatore Garozzo

Programmer(s)

Paul Chamberlain
Dave Heironymus
David Straily

Artist(s)
Moby Francke
Composer(s)
Jesse Harlin
Engine
Unreal Engine 4
Platform(s)
Microsoft Windows
Release
June 2, 2020
Genre(s)
First-person hero shooter
Mode(s)
Multiplayer