Sacramento (9-6 SU, 11-4 ATS) hosts Atlanta (10-7 SU, 7-10 ATS) at 7:30 p.m. ET on Wednesday. The Kings have won six straight games heading into Tuesday's game against Memphis. The Hawks have won four of their last eight games this season, but they haven't been flying.
Final injury reports Atlanta Hawks – Sacramento Kings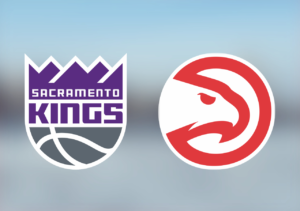 Despite winning six straight games, the Kings' defense remains an issue. They are ranked 26th in terms of points allowed (117.5), 29th in terms of field goal percentage defense (50.2%), and 29th in terms of three-point defense (29th). On offense, they are the league leaders in points per game (121.4), field goal percentage (50.2%), and three-point shooting (38%).
De'Aaron Fox leads the team in scoring (25.4 points per game) and assists (6.4), while Sabonis contributes 17.5 points, 10.9 rebounds, and 6.0 assists.
Fox had 33 points and seven assists on 11-of-18 shooting in the Kings' 137-129 win over Detroit on Sunday, while Barnes added 27 points. Huerter chipped in with 24 points, five rebounds, and five assists. Against the Pistons, Sacramento shot 55% from the field but struggled to defend the three-point shot (15-29%).
Atlanta trades for Dejounte Murray, who appeared to be the player who would put them over the top. However, they traded Hueter before losing wing Bogdan Bogdanovic to knee surgery, which has cost him the entire season.
The Hawks were second in offensive rating and three-point percentage last season, but without Bogdanovic (15.1ppg, 37% 3pt) and Huerter, they are 27th in three-point percentage.
Bogdan Bogdanovic has yet to make his season debut, and the Hawks haven't said when he'll be able to practice again. It's unclear when he'll be able to play for Atlanta.
Trae Young will remain in the starting lineup. He's hit two triples in each of his last eight games, scoring 20 or more points in seven of the eight.
De'Andre Hunter (illness) is expected to play against the Kings on Wednesday.