If the New York Mets lose Brandon Nimmo to free agency, there could be a significant void in the outfield. As a result, Bryan Reynolds has been targeted by the team.
Bryan Reynolds could be dealt in a blockbuster trade by the Mets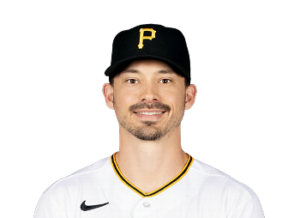 If Brandon Nimmo leaves the New York Mets in free agency, there could be a significant void in the outfield. As a result, the Mets has targeted Bryan Reynolds.
With Trea Turner no longer available, losing Nimmo becomes even more difficult. If the Mets do not sign Turner, Jeff McNeil provides tremendous versatility to fill one of the corner outfield spots. The Mets are also fortunate to have Starling Marte as a positional flexibility between right and center field.
However, as evidenced by Turner's big deal, Nimmo will land something in the same ballpark. If the Mets are unable to sign Nimmo, they will most likely have to keep McNeil at second base. The Mets must then be prepared to make a move for a proven outfielder to replace Nimmo.
Bryan Reynolds, a 27-year-old outfielder for the Pittsburgh Pirates, requested a trade from the team last week. He is in the final year of his contract and is owed only $6.75 million, wants a new contract and is frustrated with the Pirates' lack of progress in negotiating one.
Reynolds has appeared in 493 games for the Pirates in the last four years, beginning in 2019. The switch-hitter has a.281 career batting average.
In 2019, he batted.314 and in 2021, he batted.302. In 2022, it fell slightly to.262. Still, it was a good year.
Reynolds has also shown some power in the last two years, with a 24 home run season in 2018 followed by a career-high 27 in 2022. Reynolds had by far his best year in terms of runs batted in in 2021, with 90. His success in 2021 earned him an All-Star appearance.
Reynolds has played center field in 306 of his 493 career games. He has 134 games in left field since then.
Reynolds stands 6-foot-3 and weighs 205 pounds. His ability to switch-hit, hit for contact, and power, combined with his youth and consistent production over the last four years, make him a viable option for the Mets to consider.
Should the Mets lose Nimmo to free agency, and now that Turner has signed elsewhere, the Mets must be prepared to pursue a prime bat like Reynolds.