The deadline for the Los Angeles Dodgers to decide definitively on contentious Trevor Bauer is rapidly approaching.
Can Trevor Bauer return to the Los Angeles Dodgers?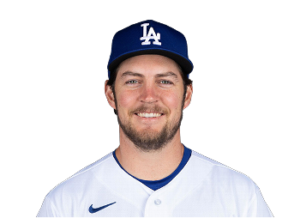 Trevor Plouffe, who has connections in the MLB industry, recently shared what he's heard on the Dodgers-Bauer situation, per Chris Rose Sports on Twitter.
Plouffe said: "This is a brand issue for them (Dodgers). In my opinion and what I've heard, they don't want to be kind of associated with that and have to answer to that. This is a $5 billion dollar brand. A $22 million dollar salary is not really going to effect it. You want to keep this brand pristine."
Plouffe's estimate was close, but according to statista.com, the Dodgers were worth roughly $4 billion in 2022. But the point still stands. Plouffe thinks LA would rather keep Trevor Bauer off the roster than risk damaging their brand.
Recently, there has been discussion about Bauer's future. The 2020 National League Cy Young Award winner must be decided by the Dodgers by January 6th.
He would be welcomed back in the Dodgers clubhouse, according to a recent report. A prior report, however, made the exact opposite claim. On Monday, Trevor Bauer made a subtle jab at the conflicting reports.
Watching LA's decision-making process will be interesting. Due to his high ceiling, Bauer might garner some interest from other teams if they decide to move on from the right-hander.