Two MLB insiders reported last week that the Twins were back in the running for Correa after his contract with the New York Mets hit a snag.
Rumors that the Minnesota Twins want to sign Carlos Correa are becoming more prevalent by the day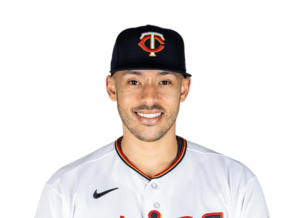 Initially, it appeared that Minnesota was being used as a bargaining chip by Scott Boras to force Steve Cohen's hand, but it now appears that the Twins have a better chance of landing Correa than previously thought.
According to Twins Daily, Minnesota may be using Correa's troubling physical as leverage to lure him away from the Mets.
According to Ted Schwerzler, Minnesota is now taking advantage of the physical. Correa was already cleared for a three-year contract last March. Another offer was made as recently as Saturday morning. While a physical is still required, the Twins have indicated that they are satisfied with Correa's health and body. It's a brilliant strategy.
The Twins' willingness to relax about Correa's concerning physical is one of the reasons the team re-entered the conversation. It doesn't take a genius to figure out that no team in baseball is more concerned about Correa's health than Minnesota, thanks to the apparent injury he suffered in September and their deal with him last year.
According to Schwerzler, the Twins have already been down this road with Correa and have crossed the bridge. Except for the potential flare-up a few months ago, nothing about his leg appears to have changed significantly between last spring and this winter, putting Minnesota in the same position as it did then.
The reduced contract variable must also be considered. New York wants to know for certain that Correa will be able to maximize all ten years of his contract to justify the $315 million, and they clearly aren't there yet.
While Minnesota could offer a shorter deal with a high AAV, Correa would be able to hit free agency while still in his prime and able to cash in on a monster deal.
This is all speculation, and Steve Cohen's pockets are as deep as his desire to be on top — two major factors working against the Twins here. But, despite the chaos, what appeared to be nothing more than leverage for Correa is slowly turning into the very real possibility that this all ends with Minnesota landing the coveted shortstop.