Prom is quickly coming up; do you know what kind of dress you want? Let us take the stress out of finding the perfect prom dress with these tips!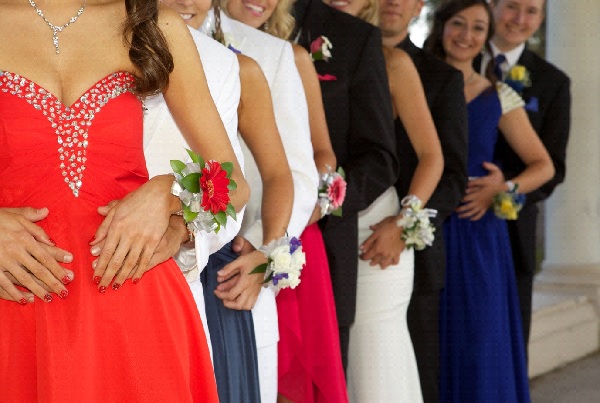 Everyone remembers their prom night! What they did, what they were wearing, who they were with; it's a special night for everyone in the long run. Prom is the last big thing seniors partake in before graduating and taking off on their individual journeys. What better way to perfect a memorable night than having the perfect dress?
Finding the perfect prom dress can easily overwhelm the prom experience. How do you find a dress that compliments your body and style? Should you go with a trendy or classic style? There are so many different varieties when it comes to prom dresses its difficult to know where to even begin.
This time should be one of the happiest, most fun times of your life! So, we've created a complete guide on how to find the perfect prom dress to take some of the stress out of the occasion.
Get Inspired 
It's good to have an idea of what you want your dress to look like before you begin shopping. It can be overwhelming in the store to try and narrow down what you like when there are so many options! See what's on the catwalks this prom season to get an idea of what it's in style.
Search magazines and look-books to see what you like and dislike about this season's prom dresses; creating a list of these will help you stay on track in the store. You can also pull inspiration from your favorite celebrities' red carpet looks. Getting inspired will help you create an entire look instead of a one-dimensional outfit.
Know What Compliments Your Style
Knowing what looks good on your body can be more difficult than it seems. It's not just knowing what looks good on your body type, it's also knowing what compliments your skin tone, face shape, and personal style. The first step in accentuating your body type is figuring out your facial structure. This will help you decide which style neckline will emphasize your best facial features.
There are four different face shapes to determine from round, triangle, oblong, and square. Look in the mirror and determine which of these shapes best resembles your facial shape! You want to look for a neckline that adds contrast to your face, this will help your facial features to stand out.
The next step, in accentuating your body type is learning what type of body that is! There are five different body types but some people fall in between some types because as we know, everybody is different. The categories are busty, apple-shaped, hourglass, pear-shaped, and petite.
Busty and apple-shaped bodies want to create an hourglass shape in the midsection to accentuate the waist and create contrast in the look. If you fall into this category, look for empire waist gowns to emphasize your best features like the bust and your long legs.
Hourglass shapes want to keep their torso and hips balanced while keeping the waist nice and trim. This look is best achieved through form-fitting dresses or dresses with very defined waists.
Pear-shaped bodies can wear a number of styles, they can either accentuate their bottom like a lot of the celebrities walking the red carpet these days, or they can create contrast by adding volume in the upper half of the bottom. Strapless dresses looking especially astonishing on this body type.
Petite frames may have a difficult time finding the right length dress so it's a good idea to wear heels. If you fall into this body type you'll want to wear a dress the shows a bit of leg to lengthen your look. If you find yourself falling in between body categories pick a feature you want to accentuate like your legs, waist, or face!
Once you pick a feature you want to emphasize look for dresses who either contrast the feature or work with it. In this digital age, you can even buy prom dresses online like these prom dresses by Jovani. Just order your dress, alternate if needed, and you're ready!
Try on a Variety of Dresses
Trying on a variety of prom dresses once you're in the store is a great way to see what kind of styles really accentuate your features instead of trying to conceptualize everything in your head.
It's a good idea to give yourself around 4-5 weeks to shop for your dress. You may not find the perfect dress on the first trip so you want to make sure you have time to really decide what you do and don't want instead of rushing into something you may not love.
You also don't want to buy your dress too far in advance because our bodies fluctuate. It's normal to gain or lose weight around a stressful time like prom season, so you'll want to buy the dress early enough to get alterations done without giving your body a lot of time to change.
Once you narrow down a dress style you like, try on that style in as many colors and materials as possible! This will help you decide which color and material will complement your skin tone best.
Have an Accessory Plan
Having an accessory plan will help you complete your prom look. If you have an idea of how you want to accessorize your dress you can keep this in mind while you choose your dress.
Finding The Perfect Prom Dress
There are only a few times in our life we can justify going over-the-top for. These occasions are often compared to fairy tails, and they should be! We only live once, anyway. You deserve the perfect prom dress, one that makes you feel like a princess. Our tips will help you come up with the perfect look the compliments both you and your style.
Choose a dress that's not only flattering but comfortable! Feeling uncomfortable or insecure in your dress is any easy way to take the fun out of any occasion. Remember to accentuate your favorite features, stay true to your style, and have fun. You'll remember this night for the rest of your life.
If you've found this article helpful, please explore the rest of our page to find other fashion advice and insight.