The Mets and Carlos Correa are "confident they can find a contract agreement in the coming days", despite concerns about his 2014 leg injury.
Carlos Correa's future is the talk of the baseball world right now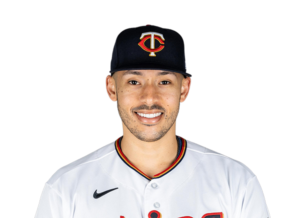 READ ALSO: Angels Beat Reporter names Willy Adames as a trade target for the Brewers 
According to the New York Post, despite the team's initial skepticism, the Mets and Correa parties are still optimistic about reaching an agreement.
Correa's agent was to dismiss concerns about the player's health, insisting there is 'no issue whatsoever' despite both the Giants and Mets withdrawing from the negotiating table when his 2014 injury was brought up.
Other teams have reportedly swooped in to inquire about Correa's availability since the Mets raised concerns, but New York remains the frontrunner in the chase.
During the offseason, billionaire owner Steve Cohen has been splashing the cash as the team's 'win now' mantra becomes more apparent.
If Correa's 12-year, $315 million contract is approved in the coming days, the Mets will undoubtedly be among the favorites to win the World Series next November.