Running back James Conner has been one of the Arizona Cardinals' few bright spots this season, but he has been battling an undisclosed illness.
Updates on James Conner' injury status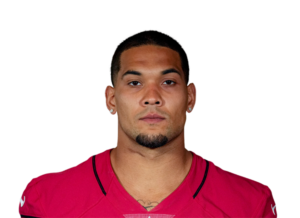 UPDATE: Conner (illness) returned to practice Friday and doesn't have an injury designation for Sunday's game against the Falcons, Tyler Drake of ArizonaSports.com reports.
James Conner did not practice on Wednesday or Thursday, and his availability for the Cardinals' Week 17 game against the Atlanta Falcons is unknown.
If Conner is unable to play in the road game against the struggling Falcons, the team will be without one of its best short-yardage weapons.
Cardinals running back James Conner and defensive end Zach Allen did not practice Thursday for the second straight day.https://t.co/xxc9TasoUo

— Arizona Sports (@AZSports) December 29, 2022
This season, Conner leads the team in rushing with 167 attempts for 703 yards and seven touchdowns. Conner isn't a breakaway threat because his longest carry is only 23 yards, but he's been one of the best short yardage and goal line runners in the NFL for years.
Conner's trademark is his power and strength, which he brings to the fight at 6-1 and 233 pounds.
In his last four games, the big running back has averaged more than 116 scrimmage yards. In addition, he has 6 touchdowns in his last 6 games. He's been an effective receiver out of the backfield, catching 43 passes for 269 yards and one touchdown.
Conner's recent performance reminds me of his outstanding 2021 season with the Cardinals. He carried the ball 202 times for 752 yards and 15 times into the end zone. In addition, he caught 37 of 39 targets for 375 yards and three touchdowns.
If James Conner is unable to play against the Falcons, rookie Keaontay Ingram is expected to fill in.