In a Western Conference matchup, the New Orleans Pelicans (11-8) will host the Oklahoma City Thunder (8-12) on Monday. Last season, the Thunder won two of three straight up but covered the spread in all three.
Is Brandon Ingram, Shai Gilgeous-Alexander playing Monday's game?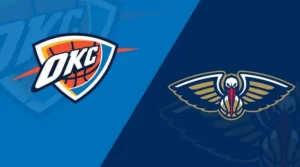 This season, Oklahoma City is 11-9 against the spread, and the over/under is 14-6 in their games. The Thunder are currently 12th in the Western Conference, two games behind the Timberwolves for 10th place.
Shai Gilgeous-Alexander has taken another step toward stardom, ranking fifth in the NBA in Player Efficiency Rating and third in scoring average at 31.1 points per game. In 17 of the Thunder's 20 games this season, he has led the team in scoring.
The Pelicans are second in terms of offensive efficiency, fourth in terms of scoring average (117.3 points per game), and fifth in terms of field goal and three-point percentage. They are 12th in the league in scoring defense, allowing 111.7 points per game. New Orleans ranks eighth in the NBA in terms of defensive rating.
Zion Williamson, who has appeared in 14 games, leads the team with 22.4 points per game. Brandon Ingram has appeared in 15 games and leads the team in scoring with 20.8 points per game.
Brandon Ingram (toe) is listed as questionable for Monday's game against the Thunder.
Ingram left Friday's game with a sprained left big toe, and further testing revealed no structural damage, but he appears to be a long shot to play in this one.
If he is ruled out, Ingram's next opportunity to play will be Wednesday at home against the Raptors.