There was another serious injury in the Cowboys and Bucs' Wild Card Round game last night. Russell Gage of the Buccaneers was to the hospital right away after a terrible injury.
There was another terrifying moment on Monday Night Football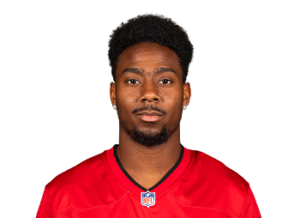 UPDATE (Jan. 18): Buccaneers head coach Todd Bowles confirmed Tuesday that Gage (concussion) has movement in all extremities and should be released from the hospital later Tuesday.
Gage thanked his supporters on Twitter on Tuesday afternoon, writing that he was "doing great and in great spirits!"
I appreciate all of the texts, calls, thoughts and prayers you all have expressed towards my family and I. I just wanted to let you all know that I'm doing great and in great spirits!

Thank you!🙏🏾

— Russell Gage Jr. (@GageRussell) January 17, 2023
Tom Brady threw a pass intended for Gage late in the fourth quarter of the Cowboys' lopsided victory over the Buccaneers. A seemingly harmless blow struck him. However, he suffered severe injuries.
It looked like Cowboys wideout Russell Gage slipped while attempting to catch a short pass from Tom Brady inside the Cowboys' 5-yard line.
Russell Gage injury live

Here is the injury to #Bucs Russell Gage. Praying that he is ok🙏🙏🙏
Prayers for Russell Gage. My heart sinks into my stomach every time a player is seriously injury…

LIVE HD VIDEO 👉 https://t.co/YnW2lOmoci#Bucs #cowboysNation #Cowboys4Life pic.twitter.com/XohFPtcCwh

— up tweet (@uptweet17) January 17, 2023
Gage's neck was twisted unnaturally when Dallas Donovan Wilson's right forearm slammed into the right side of his helmet. Gage made several unsuccessful attempts to rise to his feet.
The fifth-year player was surrounded by teammates from both teams as medical staff attended to him. His condition required medical attention, so he was taken to the emergency room.
The Russell Gage play from my POV. These guys put it all on the line every single play. Hoping for a full recovery. Posting after update that he has movement in fingers and conscious. pic.twitter.com/iX9JgXwsC1

— USF Dame (@DameUsf) January 17, 2023
According to Bucs head coach Todd Bowles: "He has a concussion, they'll also test him for potential neck injuries."
When asked if Gage could move his limbs, Bowles responded: "His fingers were moving when he was down there, I don't know about the rest."
The update on Russell Gage's injury ⤵️ pic.twitter.com/wRnPipfNKJ

— Sports by Tampa Bay Times (@TBTimes_Sports) January 17, 2023
"It was really tough — especially with what happened a couple of weeks ago," Bucs inside linebacker Lavonte David said. "… We definitely hope he's well. He was moving and stuff like that, that was a good sign. Definitely hope he's OK."
TE Cam Brate said: "You hate to see a guy go down like that, especially with the game being kind of out of reach at that point. It's really hard to see your teammate like that."