Swimwear designer Karina Irby is famous for posting photos of herself in swimsuits that show off her natural body.
Karina Irby told her fans that 'life is too short to cover up' their cellulite
Because life has improved for the better since she 'embraced her lady bumps,' a woman delights in showing off her cellulite in skimpy bikinis.
Swimwear designer Karina Irby is famous for posting photos of her body in its natural state to Instagram.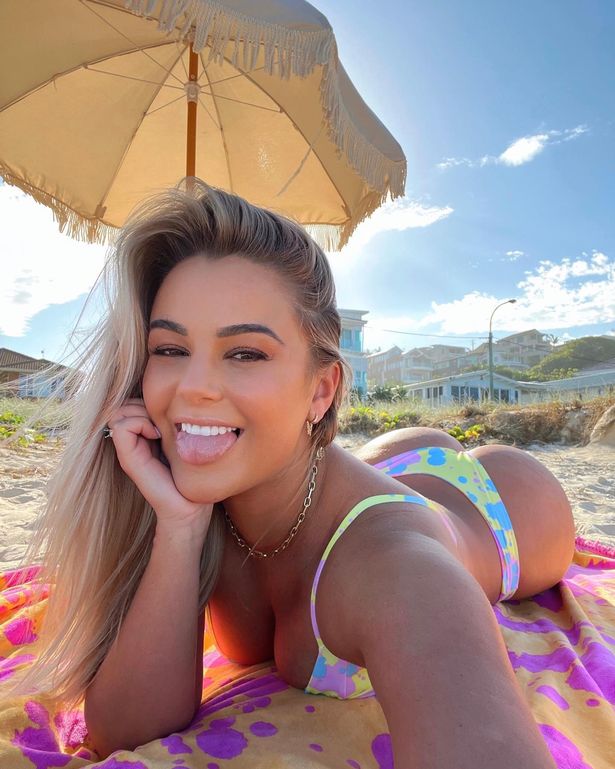 She recently posted to her 1.4 million followers that 'life is too short to cover up' cellulite.
The plus-size model showed off her pert posterior in a bikini selfie.
The swimsuit was skimming her curves and highlighting her incredible body, but it revealed her skin texture.
Karina wanted to show people what a normal body looks like, so she posted an unretouched photo of herself online, complete with stretch marks, cellulite, and a creased stomach.
Since cellulite is a part of everyone's anatomy, she urged women to 'never' let it stop them from living their best lives.
Karina claims she's never been happier than she is now that she's accepted her cellulite and other so-called flaws, and she advises others to do the same.
She made the following Instagram post:
"Reasons you should NEVER let cellulite hold you back.
"Everyone has it! No one is looking!
"Beach days in bikinis! Life's too short!
"Missing fun opportunities!
"Cute fashion you know you want to rock!"
She added: "Everyone else is so caught up in their own business they're not even worrying about you!
"Once I embraced my lady bumps and stopped worrying how I looked life really opened up for me!
"How? I put myself out there, got involved and immersed myself in my LIFE!
"If someone wanted to look at me and judge my body that says A LOT more about them as a person then me. Right!?
"I challenge you to do the same. Baby steps are everything, but you got this!"
Many people were cheered by the photo because Karina exuded confidence and happiness.
More than 19,000 people have liked the photo she posted since she was honest about her body, and hundreds have thanked her for doing so.
READ NEXT: