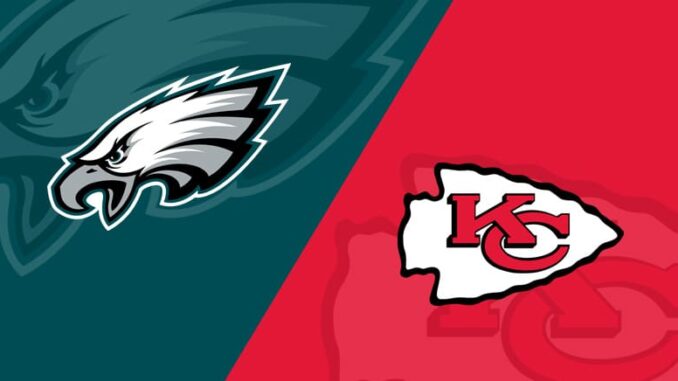 The last report of the week from Philadelphia Eagles and Kansas City Chiefs is the last part of the week of practice before the game on Sunday.
Injury Report for the Super Bowl LVII Eagles vs. Chiefs
Super Bowl LVII is quickly approaching, and the Kansas City Chiefs and Philadelphia Eagles are both hoping to cap off successful seasons with a victory.
However, there can be only one victor, and this matchup between the two best NFL teams this year is expected to cash in on the tremendous buzz that has been building all week.
As of Friday, five players listed on the Eagles' injury report had fully participated in practice that day. Britain Covey, a wide receiver, is questionable for the Super Bowl because of a hamstring injury.
Britain Covey has dealt with a hamstring since the NFC Championship game and he's the only player on the roster with an injury designation.
Without Covey, Philadelphia's best punt returner, the Eagles' could face some difficulties.
Although quarterback Jalen Hurts has not been officially listed as injured, he is likely to be hobbled in some way by the shoulder injury he has been playing through since last week.
All five starters (Johnson, Jurgens, Dickerson, Maddox, and Quinn) practiced at full capacity and will head into Sunday night's game without any injury designations.
No team has a completely healthy roster at this point in the season, but the Chiefs will take heart in the fact that no one will be listed as questionable for Sunday's game when they release their final injury report of the week.
Many people were keeping an eye on quarterback Patrick Mahomes, who left the AFC Championship Game with multiple injuries, including a high-ankle sprain he suffered in the Divisional Round.
Mahomes was one of eight players who participated fully throughout the week and never had their workloads reduced (linebacker Willie Gay, running backs Jerick McKinnon and Isiah Pacheco, right guard Trey Smith and wide receiver JuJu Smith-Schuster).
There are no game injury designations for #SBLVII

— Kansas City Chiefs (@Chiefs) February 10, 2023
The Chiefs had two near misses this week, both from wide receiver Kadarius Toney and cornerback L'Jarius Sneed.
Although Toney claimed on Opening Night of Super Bowl LVII week that he would play on Sunday despite leaving the AFC Championship Game with an ankle injury, he was a limited participant in Wednesday's practice and ultimately did not play in the big game. After two days of improvement, his condition stabilized at full and any worries were put to rest.
On Wednesday, Sneed wasn't included on the injury report because he had passed the league's concussion protocol. On Thursday, he was limited in practice due to a knee injury, but by Friday, he was able to participate in the full session.
It's a huge boon for the Chiefs that they can send their entire active roster to the Super Bowl. It remains to be seen how productive their injured players will be in their final game of the year, but having those options available can be a huge boost for both sides.