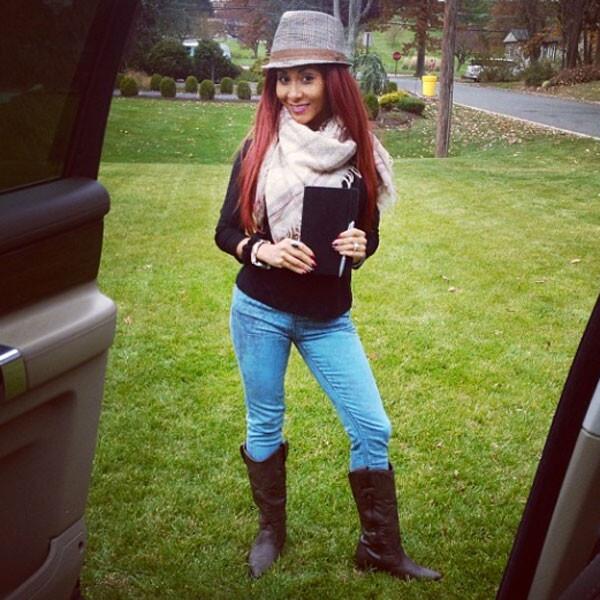 Snooki is currently planning her upcoming wedding to fiancé Jionni LaValle and has spoken on picking out her bridesmaid dresses. The reality star reveals that the whole wedding will have a gold and black theme, so she is searching for the perfect gold or black dress to outfit her bridesmaids in. She is planning to go shopping with her maid of honor who she wants to see in many different kinds of dresses – even the "hideous" ones will be tried on just for fun. She commented on her plans:
 "I'm also going bridesmaid dress shopping next week with my maid of honor to pick out dresses for my girls! My wedding colors are gold and black, so she will be trying on a million gold and black dresses. Dresses that I love, and dresses that are hideous just to give me a laugh. (sic)".
The mother of one says she is currently enjoying planning the wedding and hasn't turned in to a bridezilla yet – she adds that she isn't interested in turning the event in to a stress source, and just wants to relax and enjoy herself on the lead up to the memorable moment:
 "I am SO excited for my fall wedding, and thank god the planning has not given me a headache yet. I'm happy to say i have not had any bride/diva moments yet! I don't want to be that kind of bride. I want a fun and loving bride, with no stress. I'll let you know how that goes after thebridesmaids dresses. (sic)".