Shohei Ohtani is considered by many to be the most talented and charismatic player in all of baseball.
Shohei Ohtani has quickly become one of baseball's most recognizable and beloved stars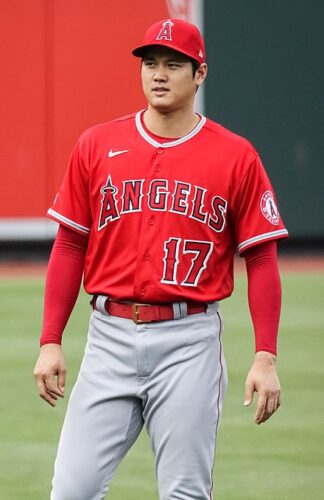 The Japanese import recognizes his good fortune and takes pleasure in meeting and chatting with his adoring public.
On the other hand, he assured fans through an interpreter that he has no trouble separating his off-field activities from his on-field duties.
It's no surprise Shohei Ohtani is one of the most popular athletes in the world. But how does one deal with that?@Angels | @Markgubicza pic.twitter.com/xcCB7Tu9by

— Bally Sports West (@BallySportWest) March 3, 2023
"I am very pleased and happy to have the attention from the fans," Ohtani said. "It is better to have the attention than not. So I am thankful to the fans for that. But I am pretty good at separating fan relations from the game itself. When it comes to baseball, I can focus straight on the game."
As a two-way player, Ohtani has gone from being a curiosity to one of the game's biggest stars. He has spent the last five years with the Los Angeles Angels, where he has been a standout both as a pitcher and a position player.
Ohtani has reached his potential while batting second behind Mike Trout with the Angels, and he has been an All-Star for the past two years in a row.
Ohtani hit.257/.372/.592 with 46 homers and 100 RBI in 2021.1 Then in '22, he hit.273/.356/.519 with 34 homers and 85 RBI.
Also, last year was Shohei Ohtani's greatest as a pitcher. Last year, he made 28 starts and threw 166.0 innings, compiling a 15-9 record and a 2.33 ERA. He only walked 44 times while striking out 219 opponents.
Ohtani was the 2021 and 2022 runner-up for American League MVP, respectively.
Shohei Ohtani Wiki
Shohei Ohtani (大谷 翔平, Ōtani Shōhei, born July 5, 1994), nicknamed "Shotime",[2] is a Japanese professional baseball pitcher, designated hitter and outfielder for the Los Angeles Angels of Major League Baseball (MLB). He previously played for the Hokkaido Nippon-Ham Fighters of Nippon Professional Baseball's (NPB) Pacific League.
Los Angeles Angels – No. 17
Pitcher / Designated hitter / Outfielder
Born: July 5, 1994
Ōshū, Iwate, Japan
Professional debut
NPB: March 29, 2013, for the Hokkaidō Nippon-Ham Fighters
MLB: March 29, 2018, for the Los Angeles Angels