Despite the overwhelming positive response to Rihanna's return performance at the 2023 Super Bowl, some viewers were left fuming over the overtly "sexual performance."
Over 100 official complaints were lodged about Rihanna's "sexual" halftime Super Bowl performance.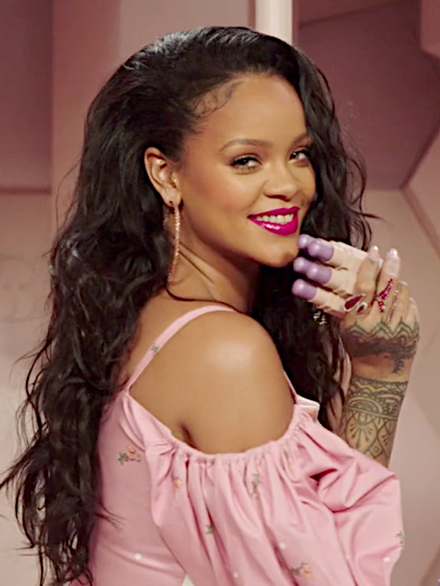 While many were thrilled to see RiRi back on screen, others were offended by the "sexual" nature of the show's set and voiced their opinions on social media.
As a result of Rihanna's performance, the Federal Communications Commission (FCC), an American government agency that regulates television, received 103 formal complaints.
A California viewer, according to TMZ, drew parallels between Sam Smith and Kim Petras' controversial Grammys performance and Rihanna's halftime show.
They wrote: "I don't care what someone worships but children shouldn't be exposed to p*rnography and as an adult I don't wish to see it…Where has decency gone? How about respect for others and self?"
Super Bowl viewers were so disgusted by the show that some even made p*rn comparisons.
A second member of the group chimed in: "This year the halftime show was so indecent I had to turn off the TV because of the p*rnographic content."
Others pointed out the lyrics' frequent sexual references and criticized her "overtly sexual dancing."
Her backup dancers, who wore face-covering sunglasses and baggy white pants, also took a lot of heat.
Hand gestures that "were patently offensive and completely inappropriate for children" were reportedly the source of the complaints.
When Rihanna performed at the Super Bowl, she didn't do much dancing because she was expecting a child.
Viewers were also dissatisfied with the brief dancing she performed.
One Florida supporter was extremely critical of the Rude Boy musician.
Their words, as reported by TMZ, went something like this: "She spread her a** cheek at the crack. She rubbed her pants where her labia were three times."
During the performance, Rihanna, dressed in a bright red outfit, was hung high above the stadium while she sang a medley of her hit songs.
She wore a puffy jumpsuit over a shiny breastplate, a red turtleneck, and red gloves.
Rihanna, who stunned the audience with her powerful voice, wore a sleek ponytail on her long brunette hair and dramatic makeup, including a dark lip color.