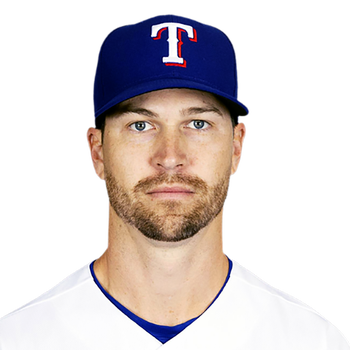 Jacob deGrom of the Texas Rangers threw his fourth bullpen session since being placed on the IL on Friday in Baltimore.
Jacob deGrom's injury status has been updated
The newest Jacob deGrom injury report will excite Texas Rangers fans.
deGrom, who hasn't pitched since late April due to injury, allegedly threw 31 pitches in a bullpen session on Friday, according to MLB.com.
The timeline for deGrom's injury is still unknown, but manager Bruce Bochy expects to learn more shortly. According to MLB.com, Bochy also commented on deGrom's next steps.
"His next step, it's just hard to say at this point because you're adjusting on the fly a little bit here," Bochy said.
"We don't know whether we take the next step or have him throw another bullpen, but to me it's encouraging. He was letting it go and he felt pretty good." he added.
Bochy also stated that Jacob deGrom "felt fine" when throwing his bullpen, which is certainly a huge improvement.
It was deGrom's second bullpen appearance on the current road trip and his fourth overall. He threw 32 pitches in Pittsburgh on Monday, simulating two innings. The next step will most likely be to face live hitters.
The Rangers haven't said if deGrom would go on a rehab assignment before rejoining the team. Bochy did allow that deGrom may forego a stay in the minors to serve as a "opener" and increase his pitch total in MLB games.
With June already approaching, deGrom may possibly return shortly based on that plan. However, nothing is certain just now.
The Rangers don't want to risk another injuries by rushing deGrom back. Texas is currently playing well and can afford to be patient with him.
The most essential thing is to have a healthy Jacob deGrom down the stretch.
The right-hander last pitched against the New York Yankees on April 29 and was pulled after four innings. An MRI later detected right elbow inflammation.
deGrom was pitching at an elite level before suffering the injury. He was striking out batters frequently, reducing walks, and leading the pitching staff.
The Rangers, who lead the American League West, have little incentive to rush deGrom back. Since joining the club, he's already had a couple small injury scares, including being shut down early in Spring Training and missing two starts.
READ ALSO: