Rookie Russ Yeast of the Los Angeles Rams was dealing with a scary injury at the same time the NFL was watching the terrifying situation involving Damar Hamlin.
Teammate Jordan Fuller described the shocking nature of Yeast's injury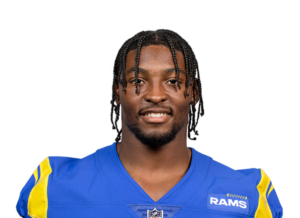 According to Jordan Rodrigue of The Athletic, Yeast spent the night in a Seattle hospital after sustaining a pulmonary contusion during the Rams' Week 18 game against the Seahawks.
After the game, Jalen Ramsey and defensive back coaches Chris Shula and Jonathan Cooley stayed with Yeast in the hospital. Rams head coach Sean McVay has said that Yeast is doing well and will return to Los Angeles soon.
Fuller described how Yeast's teammates dealt with his injury.
"It's scary, especially with what happened last week with Damar," Fuller said. "Seemed like it was kind of a similar play, which is kind of frightening. I didn't know it happened until after the game – we had a group video call, the DBs. Certain guys were in the hospital with him. I texted him today to let me know if he needs anything, I'm happy he's OK."
In the seventh round of the 2022 NFL Draft, the Rams picked Russ Yeast, a football player for Louisville and Kansas State. He's played in 15 games so far, starting once. A total of 20 tackles were made by Yeast, with one going for a loss.
The NFL world saw the ugly side of football for the first time after Hamlin's injury. Fortunately, it appears that both Hamlin and Yeast will make a full recovery. Nonetheless, both incidents highlight the dangers of the football field and the costs the players bear.