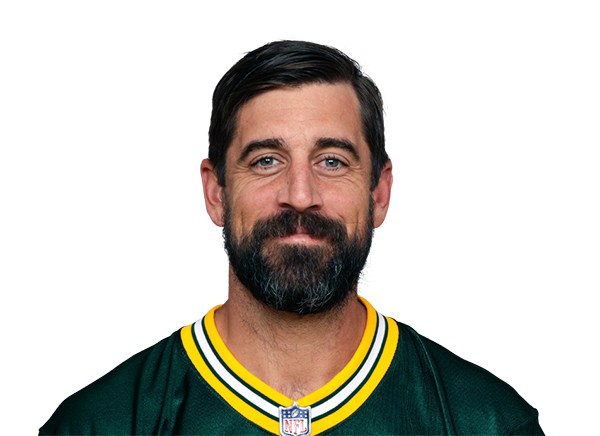 Although longtime Green Bay Packers quarterback Aaron Rodgers hasn't made a decision, the situation involving him and the team could be wrapping up soon.
A Possible Future Trade Involving Aaron Rodgers
It is widely believed that the Packers will try to trade Rodgers after he led Green Bay to an 8–9 record and a third-place finish in the NFC North in 2022.
Many people want Rodgers yto go to New York if he ever leaves Green Bay. The Jets have a roster that is good enough to compete in 2023, but their quarterback is what is holding them back right now. Adding Rodgers would make them a force in the AFC East right away. It could also help Zach Wilson grow as a quarterback, since he is close to the veteran QB and could learn from him for as long as he is there.
ESPN's NFL Insider Jeremy Fowler revealed a massive update on Friday:
"What's becoming clear is a trade feels more possible than ever. Backup QB Jordan Love is ready to play after three seasons in the shadows, and the Packers are comfortable with his development."
According to Fowler's reporting, the team appears ready to turn over the keys to Jordan Love and let the former first-round pick loose. Furthermore, the rumored trade packages for Rodgers are substantial, and if Green Bay can secure a couple of draft picks for #12, they will be able to speed up their rebuild.
The writing appears to be on the wall for both parties here, as the Packers did not make the playoffs and Rodgers finished the year with 3,695 yards and 26 touchdowns.
At this week's AT&T Pebble Beach Pro-Am, San Francisco 49ers fans had their hopes dashed when Aaron Rodgers ll sparked some debate by declaring, "I'm not going to San Fran."
The next two weeks will be crucial in determining whether the Packers will trade Aaron Rodgers and usher in a new era with Jordan Love at quarterback.
About 
Aaron Rodgers :
No. 12 – 

Green Bay Packers

Position:
Quarterback
Personal information
Born:
December 2, 1983
Chico, California, U.S.
Height:
6 ft 2 in (1.88 m)
Weight:
225 lb (102 kg)
Career information
High school:
Pleasant Valley
(Chico, California)
College:

Butte (2002)
California (2003–2004)

NFL Draft:
2005 / Round: 1 / Pick: 24
Career history

Green Bay Packers (2005–present)

Roster status:
Active
Career highlights and awards

Super Bowl champion (XLV)
Super Bowl MVP (XLV)
4× NFL Most Valuable Player (2011, 2014, 2020, 2021)
4× First-team All-Pro (2011, 2014, 2020, 2021)
Second-team All-Pro (2012)
10× Pro Bowl (2009, 2011, 2012, 2014–2016, 2018–2021)
4× NFL passer rating leader (2011, 2012, 2020, 2021)
2× NFL passing touchdowns leader (2016, 2020)
NFL completion percentage leader (2020)
NFL 2010s All-Decade Team
Bart Starr Award (2014)
Associated Press Athlete of the Year (2011)
Bert Bell Award (2011)

NFL records

Single season passer rating: 122.5 (2011)
Lowest interception percentage in a season: 0.3% (2018)
Consecutive passes without an interception: 402
Lowest career interceptions percentage: 1.4%
Career touchdown to interception ratio: 4.52

Career NFL statistics as of 2022

| | |
| --- | --- |
| Passing attempts: | 7,660 |
| Passing completions: | 5,001 |
| Completion percentage: | 65.3% |
| TD–INT: | 475–105 |
| Passing yards: | 59,055 |
| Passer rating: | 103.6 |
| Rushing yards: | 3,466 |
| Rushing touchdowns: | 35 |