Injuries to Micah Hyde, Jonah Williams, Jason Peters, and Trevor Lawrence are listed below, along with an explanation of how their absence will affect the NFL Divisional Playoffs.
Updates on the Injuries of Micah Hyde, Jonah Williams, Jason Peters, and Trevor Lawrence from the NFL Divisional Playoffs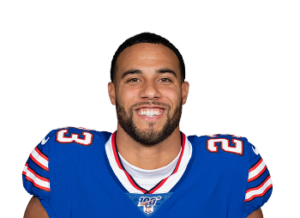 YOU CAN READ ALSO: Divisional Round Playoff Games: Updates on Isaiah McKenzie, Jamison Crowder, Dane Jackson and Clyde Edwards-Helaire
SUMMARY
Micah Hyde
Jonah Williams
Jason Peters
Trevor Lawrence
All right, let's get down to business.
1. Micah Hyde
Hyde's neck injury, which has kept him on injured reserve since Week 2, will keep him out of the starting postseason lineup for two games.
Before wild card weekend, the Bills opened his 21-day practice window, but it's still unclear if he'll be able to play again this season. In order to defend against Joe Burrow and the Bengals' fantastic passing attack, Dean Marlowe is expected to start at free safety alongside Jordan Poyer.
2. Jonah Williams
Andrew Gillis of the Cleveland Plain Dealer reports that Williams (kneecap) did not participate in Wednesday's practice.
Williams is week-to-week after dislocating his kneecap in the Bengals' wild-card win over Baltimore, but head coach Zac Taylor told Andrew Gillis of The Cleveland Plain Dealer on Wednesday that every day is a positive development.
Williams, a first-round pick in 2019, is unlikely to play in Buffalo's divisional-round matchup this Sunday, but he will have two more practices to get in some work before the Bills have to make a call on his availability.
SEE MORE: NFL Injury Report Divisional Playoffs: Latest news on Jimmy Garoppolo, Jauan Jennings, Tony Pollard and Mecole Hardman
Peters' (hip) status for Sunday's NFC divisional round game against the 49ers is in question, according to Todd Archer of ESPN.com.
Peters, who departed Monday's wild-card game versus Tampa Bay with a hip injury, could potentially be facing a multi-week absence, per Archer.
Should the 40-year-old be forced to miss this weekend's games, Tyler Smith would likely start at left tackle in his place.
With a sprained left big toe he suffered in a loss to the Lions on December 4, Lawrence's practice reps have been limited for the past few weeks, but this injury shouldn't prevent him from playing in Saturday's divisional-round game in Kansas City.
This past weekend in the wild-card round, Lawrence struggled out of the gate with four interceptions in the first half, but he showed poise in the second half and led the Jaguars to a come-from-behind 31-30 victory over the Chargers.
In the thrilling victory, he completed 28 of 47 passes for 288 yards and four touchdowns while also running for eight yards.