Posted by admin

on September 12th, 2017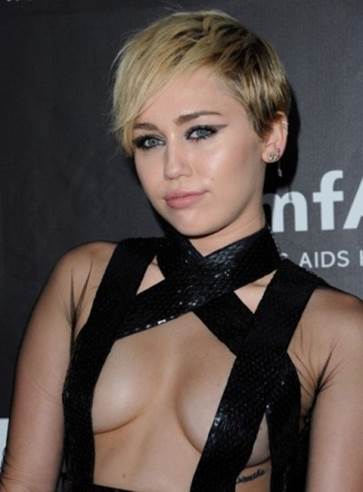 Singer Miley Cyrus has opened up on her quirky dress sense, commenting on some of the fashion blunders she has made in the past, as well as dishing out her opinion on some recent trends. Sharing her thoughts about jeggings – a hybrid of jeans and leggings – Miley thinks they're a great idea although she thinks they have "ruined jeans". She commented:
"They're the best invention! Even though they have kind of ruined jeans."
Miley admits her fashion sense hasn't always been perfect and she's made plenty of errors in the past. One of her worst looks was a hippie outfit she wore to a premiere that she later realised looked awful:
"I had some shady wardrobe choices when I was about 16 to 18. I wore this hippie outfit to Justin Bieber's Never Say Never premiere that I'm like, 'Girl, who told you' — It was not Woodstock, it was a premiere."
The singer doesn't understand why people have gone crazy for Birkenstocks recently and says the flat sandals remind her of a "nerd" look that she doesn't quite get: "I don't get Birkenstocks because I was in high school when they were cool and they remind me of being a nerd. I just don't understand how they made such a comeback so quick. I think it's 'cause Céline and Givenchy started making them, so everyone's like, We can do a Birkenstock.
" Miley adds that she isn't worry about ageing and may just lie about her age instead: "I'm definitely gonna lie about my age at some point. Even though people are gonna already know how old I am."
Category:
Uncategorized