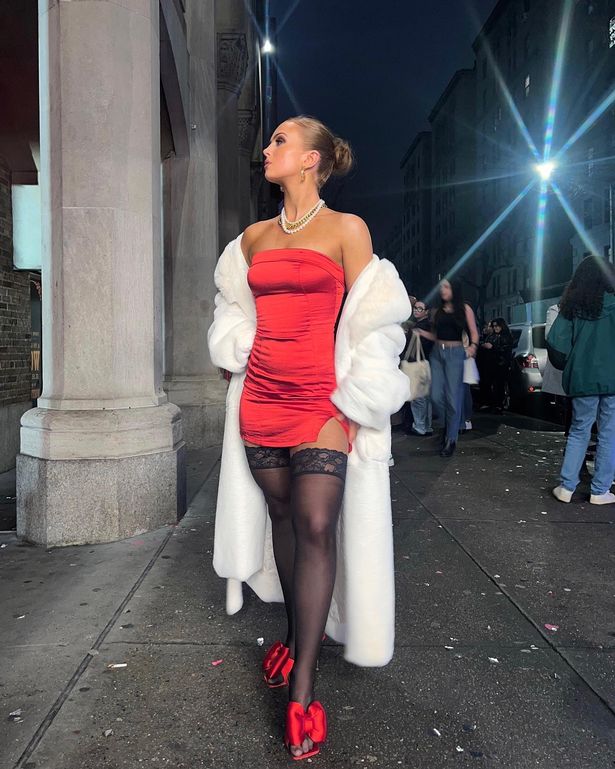 When Maisie Smith wore a skintight dress out in New York City, it threw her adoring admirers into a frenzy.
Maisie Smith wears a skintight minidress and stockings that leave her fans in awe
The ex-EastEnders actress looked absolutely stunning in the skintight red dress that clung to her hourglass body.
She is best known for her role as Tiffany Butcher in the BBC soap.
She captioned the steamy photos with "I see red," drawing the attention of her million-plus fans.
Maisie Smith wowed in a crimson minidress that clung to her tiny frame and revealed only her stockings and thighs.
Maisie's satin dress revealed just enough of her toned thighs and waist to make for some jaw-dropping photographs in the street.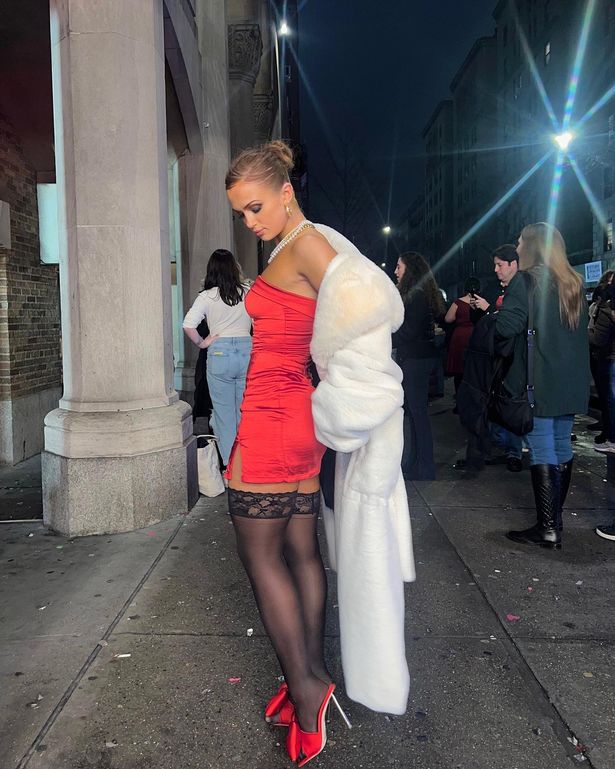 The 21-year-old wore red shoes with a giant bow and black lace stockings, which made her appear taller.
Maisie slung a white fur coat over her shoulders, accessorizing with pearls and a thick gold chain.
The ex-soap star slicked her hair back into a bun and donned a full face of makeup for a night at the theater.
Many of Maisie's admirers were compelled to express their adoration for her after reading the post.
Other people have said things like "Maisie you look amazing so beautiful" and "You look stunning and gorgeous legs."
The 21-year-old British actress has collaborated with jewelry designer Abbott Lyon to release a collection of bright, unique pieces.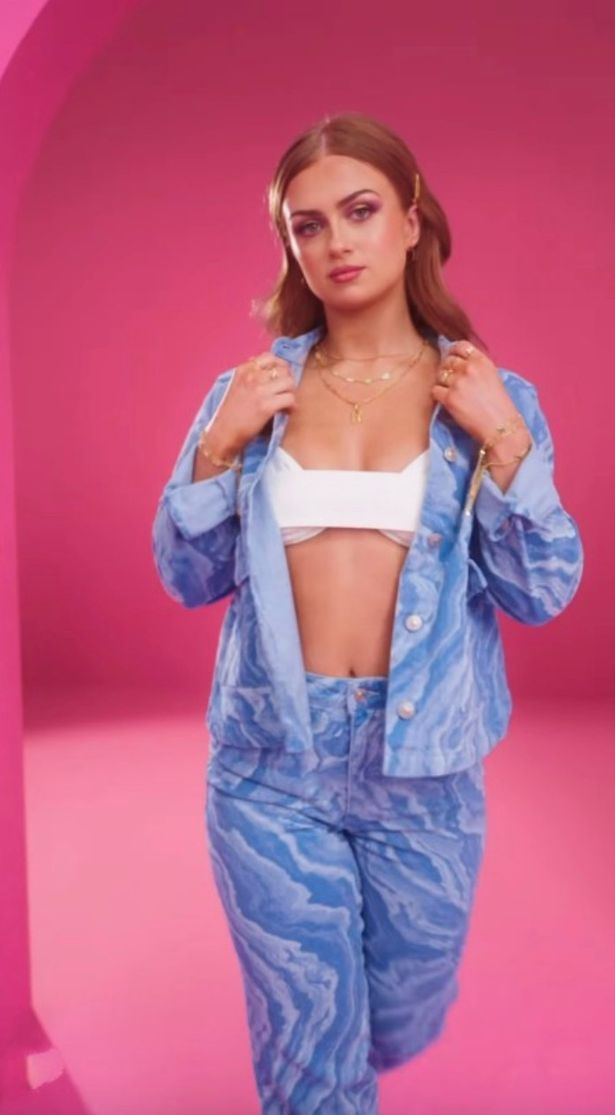 In a promotional video she put to Instagram, she poses and pouts while wearing numerous revealing outfits.
At the launch party for her collection, Maisie flaunted her trim midsection in a cleavage-enhancing corset top and a short, structured bralette.
The ex-Eastenders star wore stunning makeup in shades of pink and gold to promote her new line.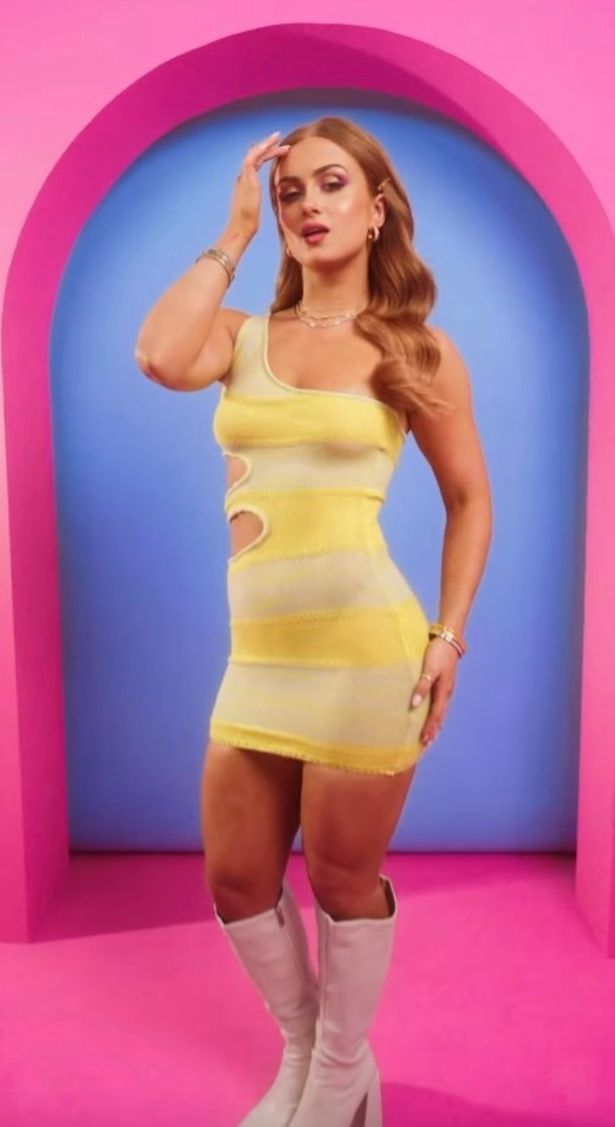 In the video, Maisie wears a lemon-yellow cut-out minidress and a blue co-ord denim combo, both of which look absolutely lovely on her.
In the post, the former Strictly Come Dancing star told followers, "I've been counting down the days to share my @abbottlyon Unique jewellery collection with you."