Designer clothes are awesome, but are known for being very expensive. Check out this guide to learn how to find cheap designer clothes that look great!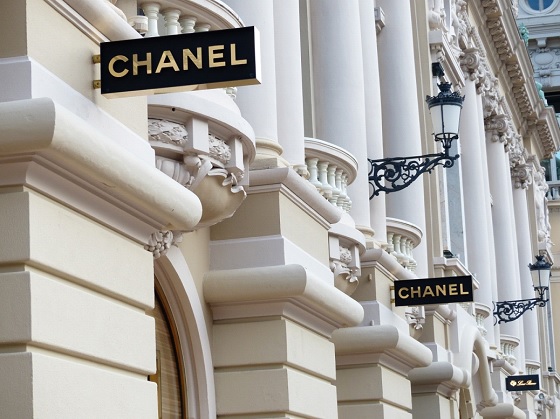 When it comes to fashion, there's almost nothing that can beat designer clothes. Beyond the great aesthetics, you can't deny that who you're wearing is great for confidence.
A designer label like Chanel or Prada can give drastic changes to your image. It can give you the confidence you need to get the job done.
Even then, the cost of luxury clothing brands can be a headache. This is why you need cheap designer clothes.
How do you find them?
In this guide, we give you different tips that can help you find high-end clothing brands for less. From cheap designer clothes for men to Chanel clothing, use this to buy cheap signature brands.
Check Discount Websites
The first places you need to check are discount websites. Websites called closeout shops are like clearance sales online. 
These online stores carry everything. This includes cheap designer clothes for men to other outlet products that you won't find.
As for the sale, you can see discounts anywhere from 20% to as much as 90% cuts. How can they give these luxury clothing brands such steep price cuts? The answer lies in the clothes with them.
Many luxury discount shops will have out-of-season collections and even lines from as far as three years back. These clothes tend to have the brand name but did not sell much when they were out. These cheap shopping sites will then scoop these items and sell them on their stores.
You don't even have to wonder if you're getting authentic designer clothes or not. What you're getting is the real deal — they're not the latest. That should not be a problem, however.
Many cheap designer clothes for men and women are almost the same style every year. You will only find one or two design changes, so you should not have much of a problem.
Buy Umbrella Collections 
You might not know this unless you're a hardcore fashion head, but every designer brand has secondary collections. 
These are collections not part of the mainline but are still with the luxury clothing brands. You can go try these "umbrella" collections and get the name minus the price.
Specific high-end clothing brands produce different collections for the general public. This includes:
Capsule wardrobe collections

Fashion diffusion/bridge lines

Lower-cost secondary brands
Each of these is a traditional style away from the principal artistic line, many of which are more expensive.
Capsule Wardrobe Collections 
Capsule wardrobe collections are luxury clothing brands that don't go out of fashion. This term's coining comes from London boutique owner Susie Faux in the '70s. She noticed that there are items that, whatever the fashion season is, people buy them.
Essential items like skirts, blazers, coats, and even trousers are easy to make and mass produce. If there is more of the same product, it can go and drop in price like some Chanel clothing. These will then get an augmentation from seasonal pieces to drive up prices.
These capsule wardrobe collections will not only cost less. They also carry the same brands from cheap shopping sites.
Diffusion Wardrobe Lines
Diffusion wardrobe lines, known to some as bridge lines, are secondary fashion lines by luxury clothing lines. High-end clothing brands make these to cater to retail brands for far lower prices. Why would you want to buy these?
First, the style they have are still consistent with the fashion mantra of the mainline brand name. This means without looking at the tag itself, people won't see the difference from the signature line.
Diffusion lines are also much cheaper, even if their styles run the same.
Lower-Cost Secondary Brands
Lower-cost secondary brands tend to be diffusion lines, but are much different. While diffusion lines are secondary fashion lines for retail made by a different manufacturer, secondary brands are different. These come straight out of the signature line, like: 
Marc by Marc Jacobs

CK

D&G

Kors by Michael Kors
Much like the diffusion lines, these tend to be lower cost.
These give a chance to many of us to dabble in high fashion without going without food for half a year.
Buy High-End Clothing Brands Off-Season
One of the best ways that you can buy cheap designer clothes is to buy off-season.
Shopping for your favorite signature designer brands off-season can get you solid discounts. You might need to wait a few months so you can wear it outside, but getting it cheap makes up for it.
You can try to go and buy signature coats in April and even swimsuit in September. You'll notice that prices will be around 20 to 40 percent less than peak season periods. Many luxury clothing brands will even offer some sales online.
Use Flash Sales
The last way to find out where you can find cheap signature clothes is from flash sales. Some cheap shopping sites would create a flash sale to drum up customer interest in their offers. These will go by fast, so you might want a way to get notifications.
Use apps and web extensions that can give you discount vouchers and notify of any sales. Follow different sellers on their social media pages and take a look at flash sales. There will be a small stock for many people, so you would want to act fast.
The best way to get what you want from high-end clothing brands is to sign up for their email marketing. Flash sales tend to go by these emails, so you might want to be ready.
Here's How You Find Cheap Designer Clothes
When it comes to cheap designer clothes, there are different ways you can get them. 
From buying secondary collections to waiting for sales and off-seasons, you can get steep price cuts. All you need for these kinds of savings is due diligence and a vigilant lookout.
Are you looking for more fashion tips, tricks, and style guides? Check our other walkthroughs and see how we can help you. We have our fashion gurus on the ready to give you the best tips.